Cropside: Calibrate those spreaders
AGRONOMIC INFORMATION FROM ONTARIO'S CROP SPECIALISTS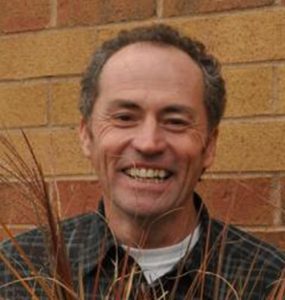 A WELL-CALIBRATED MACHINE MEANS BETTER COVERAGE IN THE FIELD
AS OF THIS fall, urea is the cheapest source of nitrogen (N). Many farmers will take advantage of this economic opportunity and apply urea this spring. But, while you're spreading, it's important that your machine is doing the best job possible.
spread pattern uniformity
Both spinner and airflow urea spreaders can do a great or a terrible job. Poor spread patterns have been shown to significantly reduce yields; one study in the province found a 22 bushel per acre loss from non-uniform spread patterns.
PHOTO 1: POOR UREA APPLICATION LEADS TO UNEVEN CROP AND REDUCED YIELDS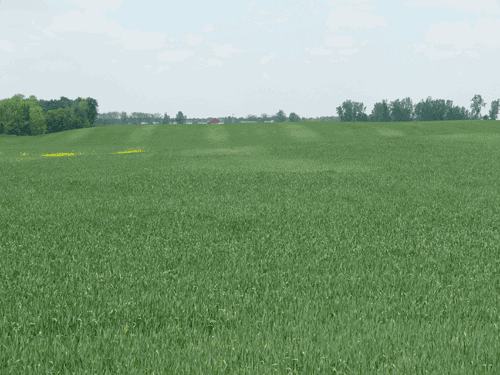 PHOTO 2: GRADUATED CYLINDER BANK TO MEASURE ACCURACY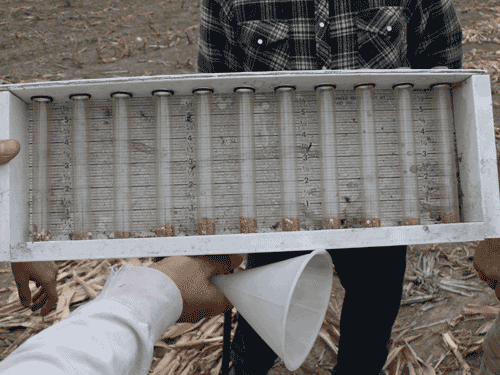 calibrate!
Make sure that the spreader you are using has been calibrated and adjusted properly with the product you are spreading.  Photo 2 shows just how critical this can be, and just how poor spread patterns really can result.  This will take a bit of time at the start of the season, but is critical to bin busting wheat yields.
PHOTO 3: MAKE SURE YOU OR YOUR DEALER CALIBRATES THE SPREADER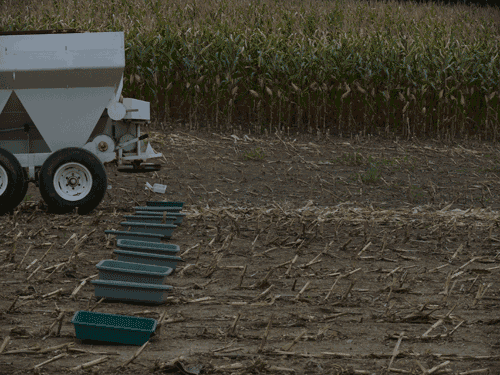 Watch the machine
When you're ready to apply fertilizer, pay close attention to the following:
The tractor must be right up to PTO speed in order for accurate spreading.

Build up on the blades, backing plate or the "drop divider" will affect uniformity and potentially cost in yield.

Pay attention to where the fertilizer drops on the spinner, this has a major impact on spread.

For airflow units, it's also important to ensure tubes do not get built up with product, this can happen rapidly on a humid day. Product can also build up on deflector plates and in distribution heads. To combat this, wash out tubes and all other places of build up regularly.
PHOTO 4: PANS TO CATCH FERTILIZER DURING CALIBRATION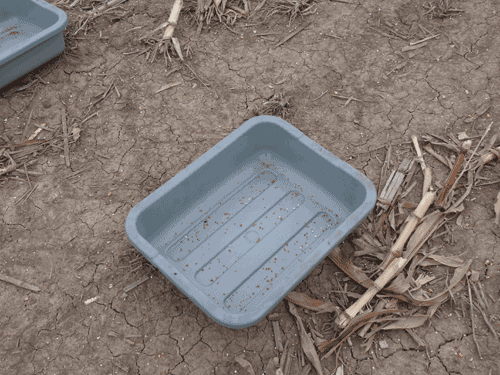 potential alternatives
Although not yet widely popular in North America, tests from Europe have shown that pendulum style spreaders can be far more accurate than the machinery commonly used here.

Double spreading with a spinner spreader (cut rate in half, drive on 20 foot centres when spread pattern is 40 feet) is another option. However, it doubles tracking and time in the field. It's also important to note that double spreading at right angles is not effective; it will not solve spread pattern issues.

Liquid nitrogen applications through streamer nozzle technology greatly improves uniformity of application.  In Ontario trials the benefit to liquid over dry applications averages 2.5 bushels per acre.  Do the math to see if these economics work for you. •