Business side: Farmland values
CONVERSATIONS WITH BUSINESS EXPERTS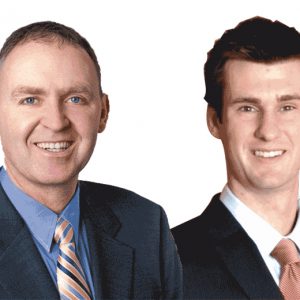 What trend are you seeing in the farmland real estate market?
It looks like we hit our market highs in February – March of this year which means we will still be setting a new record again for 2013. Right now, as we head into the last months of the year, we are in a more stable market. The prices are poised to stay close to the highs, or slightly lower, but we will not see the rapid appreciation we have over the past few years. That being said, we are still seeing strong demand and relatively low supply, so the right farm in the right area with great marketing is seeing multiple offers and top dollar prices.

What are the major factors that spurred the recent record setting demand for farmland?
Early 2013 commodity prices, low interest rates, and a push for expanding farm operations were a few of the major things moving the market forward. With a strong finish in 2012, farmers were investing last year's returns. Global population trends have investors considering farm land as well. It's not just more people in the world but more importantly millions of people moving out of poverty into a position to buy meat, dairy and other goods that speculators believe will greatly increase the demand for farmland over the next 50 years. All things considered, farmland has the spotlight right now and we don't see that changing any time soon.

ReMax has noted the presence of both public and private investors has eased in recent months – what impact is this having on the market – is this good news for farmers?
For farmers looking to buy more land it would be a good thing, for those looking to sell a farm not so much. The reality is, investors still play a big role in the farmland real estate market and they aren't going away. What investors are doing is taking a sober second thought because land appreciation is slowing. That's a big part of why we are seeing this easing of investment. They are still buying; they are just taking longer to do their due diligence and choosing specific areas to buy.

How are private and exclusive sales impacting the market?
It's business 101 really. The more buyers that find out about a product, in the least amount of time, the more competition will increase.  More competition generally results in higher priced and faster sales. Private, tender and Realtor exclusive listings don't reach as many buyers as full MLS listings and as a result we expect to see these types of sales have less of an impact on the overall market. They were much more common place when farmland was appreciating readily and sales happened easily. Now with fewer buyers in the market, sellers need as much marketing as possible to secure top dollar prices. This has been the direction of our business for the past three years.
What is the average price per acre for farmland in Ontario and how does this compare to other parts of Canada? 
If you take a strict dollar per acre perspective, Ontario has the highest average price per acre in Canada. In London-St. Thomas, the price per acre ranges from $7,500 to $12,000. In Woodstock-Stratford and Kichener-Waterloo, it's even higher at $15,000 to $18,000. But if you look at Grey County, where the price per acre is $3,500 to $6,500, that's within the same range as they are now paying in Central Alberta. In Ontario, we have seen prices within most markets increase close to 20 percent each year over the past three years. There has been a similar trend across much of the country.

If the market is changing, is farmland still a good investment?
Historically, farmland has always been a good investment and we believe going forward that is still going to be the case. We won't see the rapid appreciation we've seen in the past three years but we don't expect a rapid decrease either. For those who were uncertain or uncomfortable with the rapid pace and high prices of recent years, we are going back to a more normal market now. So it is a great time to look into real estate and farmland expansion without the extreme pressures of the past couple years. •