Cropside: Soybean Cyst Nematode
AGRONOMIC INFORMATION FROM ONTARIO'S CROP SPECIALISTS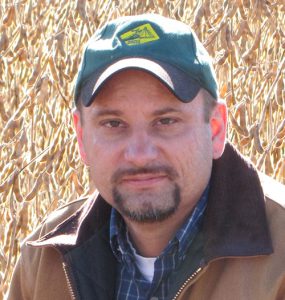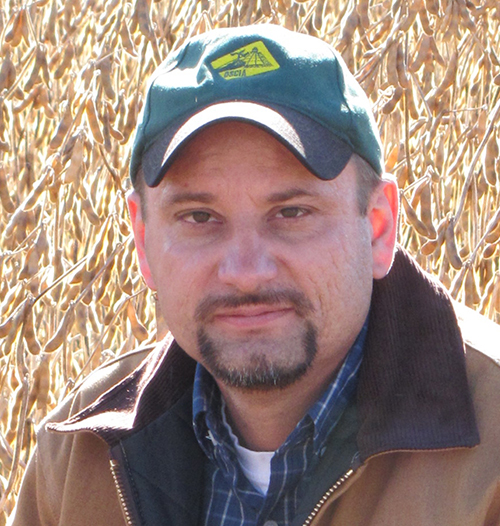 SOYBEAN CYST NEMATODE (SCN) is the most important yield reducing soybean disease in the world. It was first identified in Southwestern Ontario in 1988 and continues to spread into new soybean growing areas. It has now been verified as far east as Quebec.  However, many Ontario growers still consider SCN to be a problem isolated to the extreme southwestern counties of Ontario (Essex, Kent, Lambton). This is no longer the case.
PHOTO: SEVERE SCN DAMAGE IN A NORTHERN HURON COUNTY FIELD.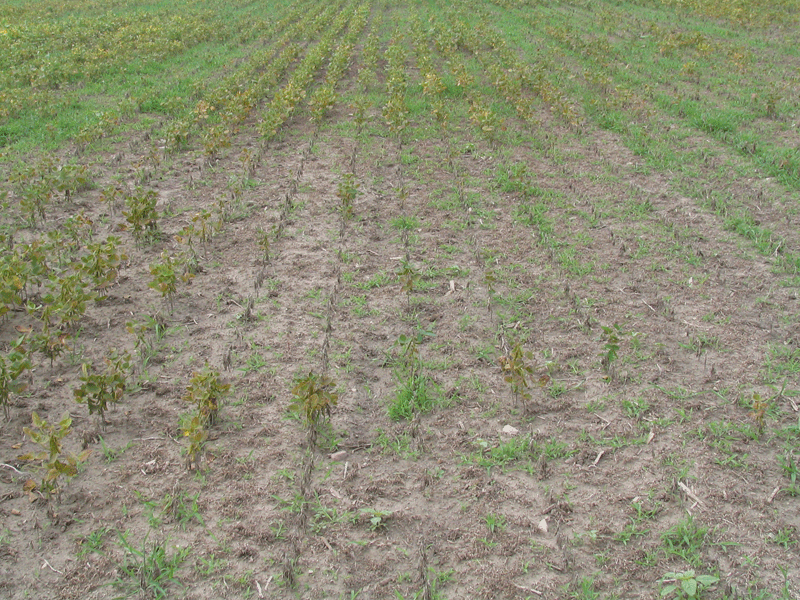 PHOTO: SCN CYSTS CAN BE SEEN WITH THE NAKED EYE BUT ARE MUCH SMALLER THAN NITROGEN FIXING NODULES.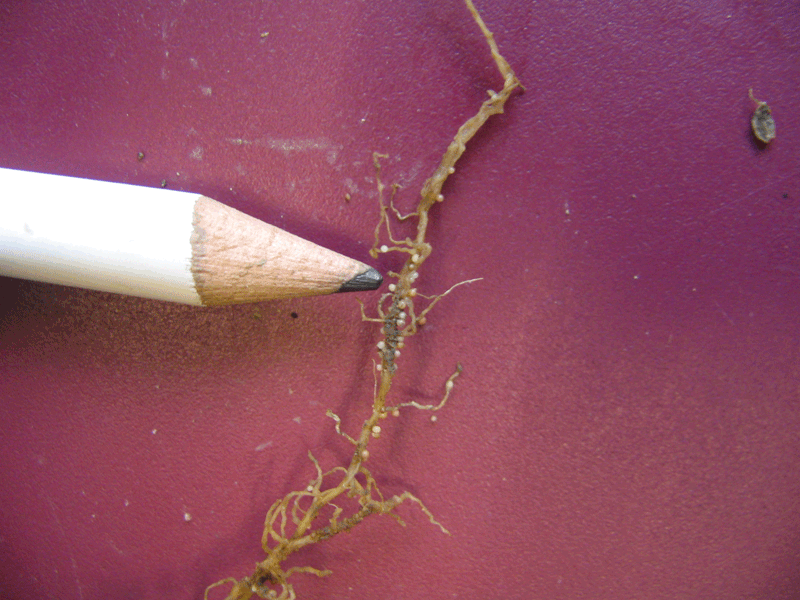 The Huron Soil and Crop Improvement Association conducted a survey in 2013 to raise awareness of SCN within Huron County. This was part of a larger survey being conducted by Tom Welacky (Agriculture and Agri Food Canada) to assess the population and movement of SCN and the development of SCN HG groups (races) in Ontario. It is important to know which HG groups are present in the province in order to determine if the sources of plant resistance being used in soybean varieties are still working to minimize yield losses.
Huron County Soil &?Crop SCN?Survey
(samples counted: 130)
(samples to be counted: 3)
Infestation levels
Eggs/100g
% of samples
none detected
0
46
minor
0 – 500
15
moderate
500 – 2,000
14
serious
2,000 – 6,000
13
dangerous
6,000 +
12
The results of the soil samples submitted in Huron County were surprising. Of the 130 samples only 46% resulted in none detectable SCN in the samples. Even more concerning is that 25% of the samples submitted had levels considered serious or dangerous for SCN (see table to right). It is important to note that the soil samples collected were voluntary and were not a systematic survey of all soybean fields in the county. This means that the results may not be an exact representation of the county as a whole. For instance, if every soybean field in the county had been tested, the percentage of positive samples may have been different. However, it is a strong indication that SCN levels are higher in Huron County and perhaps other northern counties than had been previously suspected. Population monitoring and HG (race) testing of SCN populations will continue next year.
The high occurrence of SCN in Huron County is a reminder that every soybean grower in the province should test their fields for SCN as soon as possible, even in regions where SCN is not considered to be widespread. Once SCN is detected then appropriate management strategies can be undertaken to limit yield losses. If a field has SCN, and no management is undertaken, yield losses can be as high as 80-100% (see photo at bottom left).
For more information on SCN management please see: http://www.omafra.gov.on.ca/english/crops/pub811/14soybean.htm. •