U.S. COMMODITY GROUPS PLAN FOR 2016
ASK LEADERS OF the U.S. corn, soybean, and wheat associations what tops their 2016 agendas and the immediate response is trade.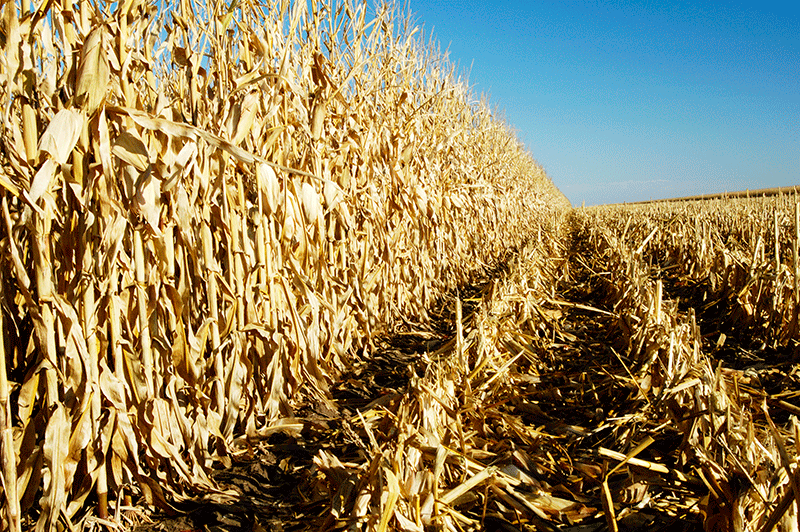 "I think the issue in our farmers' minds pretty much all the time is trade," says Patrick Delaney, policy communications director for the American Soybean Association (ASA). "Right now that means approving the Trans-Pacific Partnership (TPP). It's something we're going to be working on all year long, and the longer it drags on, the harder it's going to be to get a deal done."
   
TPP isn't the only trade issue on the 2016 agenda for U.S. commodities. Country of origin labeling (COOL) is still on the ASA's radar screen.
   
"It's not in the limelight, but it's still something that will cause significant problems if it's not sorted out," Delaney says. "Canada has announced their intent to put retaliatory tariffs on some U.S. products. We [soybeans] are not on the list, but it's an issue where we want to make sure trade is not encumbered."
   
At the National Association of Wheat Growers (NAWG), vice president Gordon Stoner also puts TPP at the top of his issues list.
   
"The actual text has not yet been released but we understand from Darcy Vetter, the chief U.S. ag negotiator, that wheat growers should be very pleased with TPP."
   
NAWG is also pushing two other trade initiatives, according to Stoner.
   
"Countries around the world are heavily subsidizing their agricultural sectors, grossly violating their commitments under the World Trade Organization (WTO). U.S. Wheat Associates just adopted a study of subsidy levels in China, India, Turkey, and Brazil that shows these countries are costing U.S. wheat farmers some $1 billion per year in lost revenue. We are asking the U.S. Trade Representative to consider bringing a case through the WTO to require these countries to honor their WTO commitments."
AT ISSUE
On another front, NAWG is asking U.S. and Canadian officials to address provisions in Canada's Varietal Act that automatically grade U.S. wheat shipments into Canada as feed wheat while Canadian wheat coming into the U.S. does not face such arbitrary grading.
"This is a major issue for us," says Stoner, who grows Canadian wheat varieties in northern Montana. "We are pushing very hard for this."
   
The TPP is a top priority for the National Corn Growers Association (NCGA), but president Chip Bowling, a Maryland farmer, puts even more emphasis on maintaining the Renewable Fuels Standard and on the Environmental Protection Agency's decision on the amount of ethanol use it will require. "That's very, very important for us," Bowling says.
   
NCGA's priority list also includes water quality regulations under the Waters of the United States rule (WOTUS). Enforcement of the rule has been delayed, first by a court in North Dakota and now, nationwide, by another court's ruling.
   
"This means all states now have a reprieve until we can get legal action out of the way and try to work for a WOTUS approach that makes sense for farmers and is something farmers and the EPA can agree on," Bowling says.
   
Additional NCGA priorities include food labeling law, GMO acceptance, and farm sustainability issues.
   
The GMO issue is also important at ASA, Delaney reports.
   
"We want to make sure we continue to improve the approvals process for biotechnology traits so our farmers can continue using the steady stream of new technologies as they come out. On the consumer side, we're working very hard on getting the GMO labeling rule moved through the U.S. Senate. If it doesn't happen this calendar year, it's likely to be a trouble spot next year," he explains.
Continuing investment in biodiesel technology is another soybean priority.
BUILDING THE FUTURE
Finally, both Delaney and Stoner cite infrastructure as a major theme for 2016.
   
"Infrastructure is critical to get our soybeans to market, whether that's on the railroads or the waterways, and we have to make sure it's in good working shape," says Delaney.
   
Stoner notes the highway bill that was still pending in Congress as of late October but says he is especially concerned about a congressional mandate that requires U.S. railroads to have positive train control (PTC) technology. Originally subject to implementation by the end of 2015, the U.S. Congress approved a three-year extension of the deadline on October 28. The new deadline is December 31, 2018.
           
"PTC is a very complicated system — the technology for it didn't exist when Congress mandated it five years ago. The railroads have made great strides since then, but they're not ready yet. If they had failed to meet the deadline, they would have had two options — either operate illegally or shut the trains down — and we were being told they would have shut down," Stoner explains.
           
"That would have been devastating for us," he says, noting that 50% of U.S. wheat is exported, the bulk of it coming from high plains farmers who depend on railroads. •