Celebrating plant science
CROPLIFE CANADA'S FOCUS ON CONSUMER OUTREACH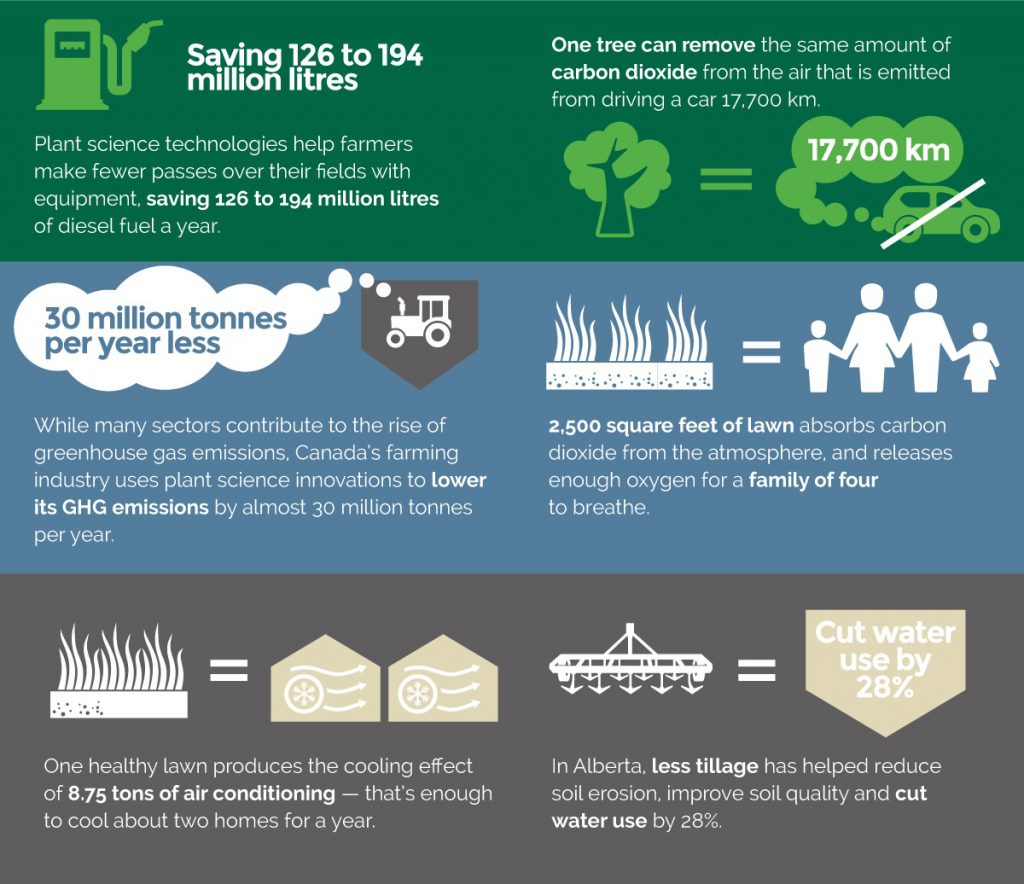 THERE'S A TRICK to selling real, good news in the 'fake news' and the 'if it's on the internet it must be true' world we are living in. Not that long ago, it seemed like no one in the agricultural industry could figure out what that trick was.
That's not true anymore.
Agriculture is slowly but surely becoming recognized as a partner in the fight against climate change. Investors watch stocks for companies focused primarily on farming. Food is akin to medicine for many people. But the work by advocates for agriculture is far from over.
CropLife Canada has long been an advocate for plant science technology and the farmers who use it; however, Nadine Sisk, vice-president of communications and member services, explains how they do their work has changed.
DELIVERING THE MESSAGE
In the last decade, the organization has shifted from offering facts about GMOs or what pesticides are, to telling consumers how plant science helps farmers reduce their carbon footprint, use less land and water, and protect biodiversity. Although there is still a need to correct misinformation, this new direction comes partly as an acknowledgment that there is less negativity in mainstream media than there used to be.
"When I first started with CropLife Canada in 2008, we had less than 20 per cent positive coverage," she explains. "That has dramatically turned around, and I would say our negative and positive coverage are kind of neck and neck all the time now… and that's fair."
During the same period, Sisk notes that the way people communicate has also changed. Providing information the way people want to receive it now requires their organization to produce more video material and infographics and optimize this content for access from mobile devices and easy sharing via social media.
Getting farmers, dieticians, and economists on camera to explain why plant science matters so much isn't too difficult. Distilling complicated scientific concepts into a picture that's easily understood by any individual who's completely unfamiliar with that science proves to be slightly more challenging.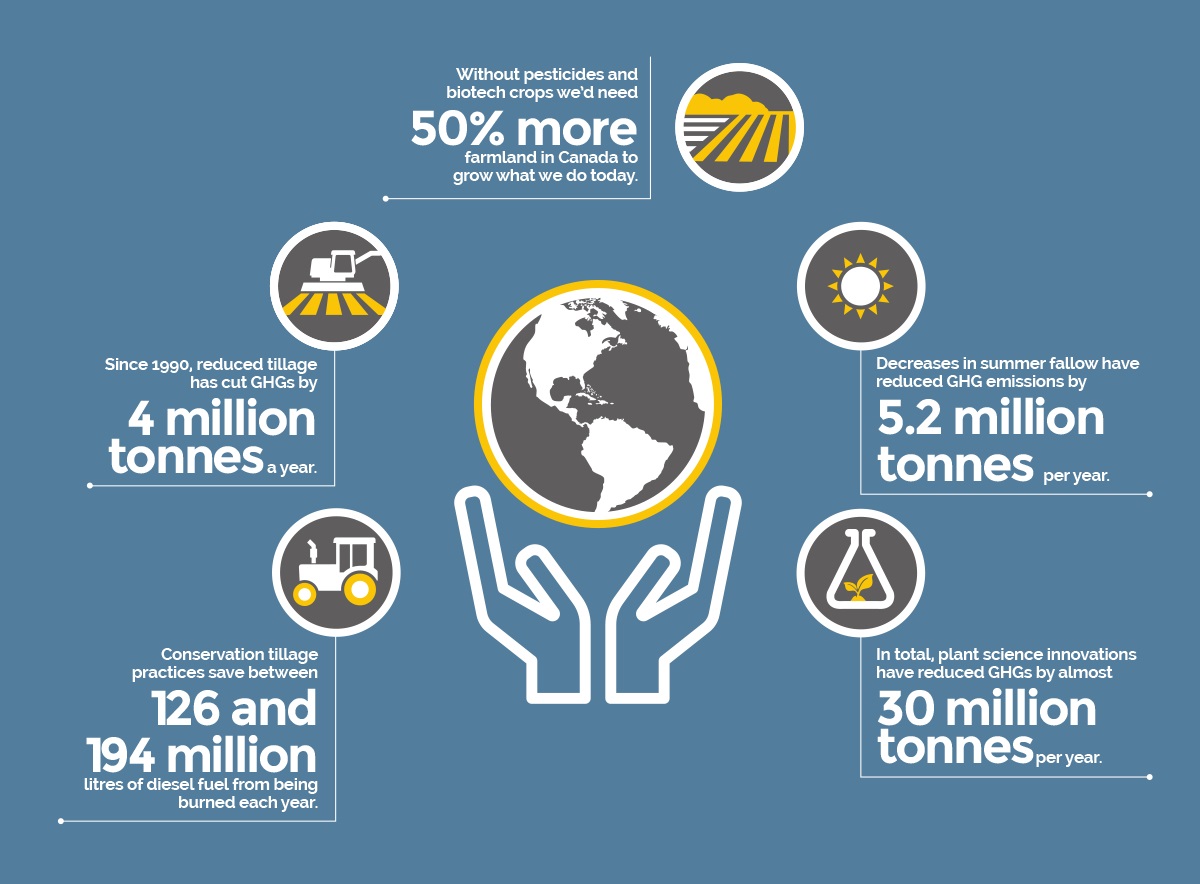 SPEAKING UP
CropLife designed a speaker development program which trains people within the plant sciences on how to have conversations with consumers. Sisk says the program was founded on some basic principles anyone can adopt. One of her best pieces of advice for farmers is to talk about the subject they feel most passionate about.
"The story about conservation tillage is absolutely the one I feel most passionate about," Sisk offers as an example. "When you combine biotechnology and pesticides, you not only save fuel and reduce compaction, but to me the most exciting part is it's like a giant composter. That's something, as a city dweller, that I can relate to."
Sisk notes it's important to remember that not every aspect of plant science resounds with everybody. Farmers should know a little bit about the economic benefits, environmental benefits, and social benefits of plant science, but they should focus on what's important on a personal level. For Sisk, environmental benefits are her passion. She believes farmers who talk about themselves as 'the original environmentalists' and she knows people who live in cities have lost that story. So for her, this is a message she can share with credibility to people who want to know she is telling them the truth.
"That's one of the best things about the situation that we're in; the truth is on our side," Sisk says. "When you tell people factual information about what you're doing and why you're doing it, they tend to be pretty understanding, and may even change their opinions."
For farmers that aren't comfortable with face to face communication, social media is a great way to participate as much or as little as you want to. To these individuals, Sisk recommends caution in using 'farm-speak'. It might take some practice, but it's important to avoid industry specific terms like 'cash crops'. How is a consumer supposed to know what those are?
"Let them be your guide," she offers. It can be easy to get caught up in technical details, but, just lead them down the path a little instead and then let them ask questions. "Don't feel like you have to rush into a massive explanation of what you do. Remember that when you're talking about what you do, you also have to listen."
On the days when listening isn't an option, consider forgoing conversations with consumers. Everyone has bad days and hot button issues that lead to feelings of frustration, so Sisk suggests a good look in the mirror to figure out personal tolerances. Just remember that because people have such a regard for farmers, most of the time making an effort to talk to consumers is going to be a worthwhile undertaking. •