Market side: Futures trading basics
LESSON 32: TECHNICAL ANALYSIS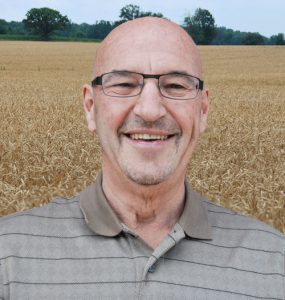 CANDLESTICK CHARTING
Unlike bar charts, candles have a significance all their own. When we read a bar chart, we rely on indicators to discern between a buy signal and a sell signal. The actual bars don't hold as much weight as the formation of several bars together, which could indicate a top or bottom being formed. On the other hand, candles hold more significance individually, and they can give a pre-emptive warning of a market move. We will study these indicators in the upcoming lessons, and once we have identified a few of the common candles, we will then group them, forming an even stronger indicator than an individual candle.
MARUBUZO AND LONG CANDLES
The Marubuzo (or shaven head) candle is unique in that it only has one shadow. This simply means that the price opened near the low and closed on the high, or it opened near the high and closed on the low for that candle period.
The Bullish Marubozu is the most bullish of all the candles. It indicates that buyers controlled the period of that candle from open until close that day. Bullish Marubozu candles opened near the low and closed on the high. Closing on the high is a show of strength. This candle is hollow (white) and tall with no shadows.
The Bearish Marubozu is the most bearish of all candles. Sellers are in control of that candle period. It opens near the high and closes on the low, which is a show of weakness. This candle is solid (black) and tall with only the one shadow.

Long white candlesticks exhibit a long white body with a very small shadow showing strong buying pressure. The longer the white candlestick is, the further the close is above the open. This indicates that prices advanced significantly from open to close and buyers were aggressive. While long white candlesticks are generally bullish, much depends on their position within the broader technical picture and other candle patterns next to them. After extended declines, long white candlesticks can mark a potential turning point or support level. If buying gets too aggressive after a long advance, it can lead to excessive bullishness and ultimately a larger pullback.
Long black candlesticks exhibit a long black or solid body with a very small shadow showing strong selling pressure. The longer the black candlestick is, the further the close is below the open and the stronger the signal. This suggests that prices declined significantly from the open and sellers were aggressive. After a long advance, a long black candlestick can foreshadow a turning point or mark a future resistance level. After a long decline, a long black candlestick can indicate panic selling leading to oversold conditions and a possible short term bottom. •
Lesson Definitions:
Marubozu: Long black or white candle with either no shadow or just a small shadow on one end.
Long candle: Long candle: A long candle with some shadow on both ends.
Marty Hibbs is a 25 year veteran futures trader, analyst, and portfolio manager. Hibbs was a regular guest analyst on BNN for four years. He is currently a grain merchandiser with Grain Farmers of Ontario.
DISCLAIMER: This information has been compiled from sources believed to be reliable, but no representation or warranty, express or implied, is made by the author, by Grain Farmers of Ontario, or by any other person as to its accuracy, completeness or correctness and Grain Farmers of Ontario accepts no liability whatsoever for any loss arising from any use of same.