Business side: Building prevention
CONVERSATIONS WITH BUSINESS EXPERTS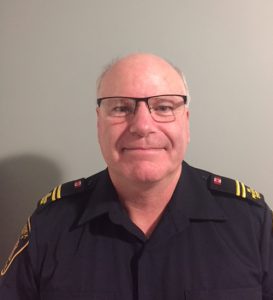 (J.M) WHAT FIRE CODE REGULATIONS DO FARMERS NEED TO BE AWARE OF WHEN PLANNING NEW ON-FARM BUILDINGS?
(J.E.) Prevention and maintenance are key when it comes to reducing the risk of fire and should be considered in every new building plan. Farm buildings are in fact exempt from the requirements of the Ontario Fire Code, a regulation under the Fire Protection and Prevention Act, 1997, if the farm building has an occupant load of not more than one person per 40 m2 of floor area during normal use and other premises on a farm used for farming purposes.
Under the Ontario Fire Code, a farm building is defined as a building or part thereof associated with and located on land devoted to the practice of farming, and used primarily for the housing of equipment or livestock or the production, storage, or processing of agricultural and horticultural produce or feeds, but is not used for residential occupancy. The construction of any type of farm building is required to adhere to the Ontario Building Code, 2006 that allows farm building construction to be regulated by the National Farm Building Code of Canada, 1995.
Building codes are based on human occupancy, but by definition under the building code, a farm building is not used for residential occupancy. And that's why farm buildings are exempt from the Ontario Fire Code — because they aren't built for residential occupancy. It's important to note that the final building occupancy classification is given when the building drawings are submitted for approval and building permit issuance.
WHAT CAN FARMERS DO TO IMPROVE FIRE PREVENTION IN NEW BUILDINGS?
Unfortunately, fire prevention isn't always the highest priority when it comes to plans for a new farm building. Most building plans for an equipment shed, barn, or storage facility are designed to meet the Ontario Building Code, but since they aren't necessarily enforced under the fire code, enhanced fire prevention systems aren't always implemented.
I encourage anyone planning a building project to start early and include fire prevention in the building plan. While not required for farm buildings, an inspection, or simply a walk through of your plans with the local fire department, can give a farm owner some prevention advice and building ideas for consideration.
Start with your local municipal fire and building departments, ideally these two groups of individuals can complement each other's work, improving the safety of the overall building project. The Ontario Ministry of Agriculture, Food and Rural Affairs (omafra.gov.on.ca) also has some valuable online resources and information relating to fire safety and precautions for barns and outbuildings.
Local municipalities may have resources farmers can use, such as the Middlesex County farm fire safety checklists — Fire safety maintenance information for agricultural structures and Fire safety building profile information for agricultural livestock structures — available at middlesex.ca/departments/emergency-services/fire.
CAN YOU RECOMMEND ANY FIRE PREVENTION PRACTICES FARMERS CAN IMPLEMENT IN NEW BUILDINGS?
Regular maintenance is so important. I encourage regular maintenance programs on equipment stored or used within any farm building and ongoing structural maintenance on the building itself. If upgrades are being done, ensure those upgrades are suitable for the structure and original intended use of the building, and that those performing the upgrades are licensed under the applicable agency such as ESA/TSSA. Any building upgrades should also be discussed with the local municipality building department to determine whether a building permit is required, and again, engage the local fire department to review fire prevention measures.
It doesn't matter what type of farm structure or building it is, fire hazards always exist, and prevention is everyone's job. •