GrainTALK for August 2023
AN UPDATE ON GRAIN FARMERS OF ONTARIO NEWS AND EVENTS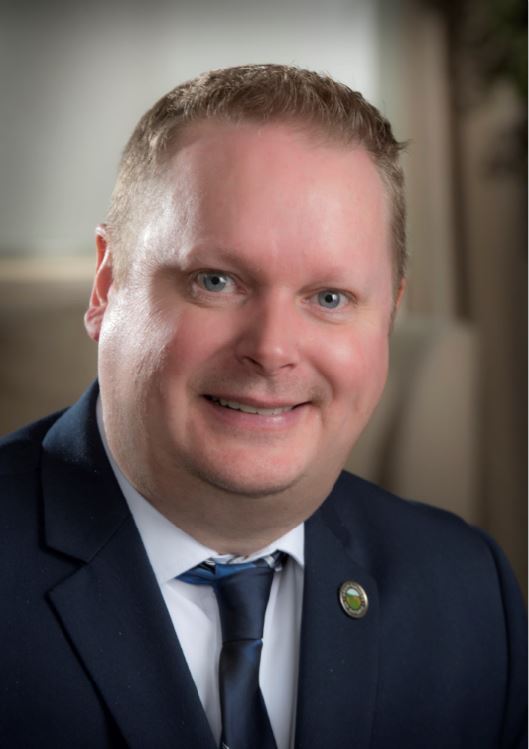 Are initiatives like the Women's Grain Symposium and Equity, Diversity and Inclusion (EDI) training working? Is Grain Farmers of Ontario better for having invested in these programs?
Yes, we are better and yes, they are working. This year we marked a welcome change in our board dynamics with the election of Julie Maw and Angela Zilke. Julie and Angela have important and unique life experiences that have never been voiced by women at our board table before.
Interestingly, Julie really made her decision to put her name forward for Director at the Women's Grain Symposium. The community at that event was showcasing the need for more women voices in leadership and both Julie and Angela have taken up that mantle, so I think events and programs like the Women's Grain Symposium are definitely helping to encourage women to larger roles in our organization and highlighting the importance of their skills and expertise as part of Grain Farmers of Ontario leadership. It's also important to me that we acknowledge that EDI doesn't stop at gender. It's about creating an inclusive environment for everyone and I look forward to continuing to work towards the day where everyone feels seen, respected, and represented.
Grain Farmers of Ontario's commitment to Equity, Diversity, and Inclusion in our policies, procedures, and values benefits all farmers by encouraging people from all backgrounds, with varying skills and experience to be part of our conversations and to be more involved in the organization. •
---
ASA CORTEVA AGRISCIENCE YOUNG LEADER PROGRAM
Applications are now being accepted for the 2023-2024 American Soybean Association (ASA) Corteva Agriscience Young Leader Program. One farmer or farming couple will be selected to represent Grain Farmers of Ontario in the program. There is no age limit for participation; however, farmers must be 21 years or older to apply and be selected; and applicants should be interested in pursuing leadership roles within the soybean industry.
There are two phases to the Young Leader Program. Phase one will be held November 27 – 30, 2023, at Corteva Global Business Center in Johnson, Iowa. Phase two takes place February 27 – March 2, 2024, in conjunction with Commodity Classic in Houston, Texas.
The program focuses on leadership, communications, and issues-based training but also builds a strong peer network, generating increased success in businesses and communities.
Soybean farmers interested in this opportunity can complete the application form found on the ASA website at https://americansoybean.wufoo.com/forms/young-leader-program-application-20232024/ or contact Rachel Telford, manager of member relations, at rtelford@gfo.ca The deadline for applications is September 5, 2023. •
2023 ANNUAL GENERAL MEETING
The Grain Farmers of Ontario Annual General Meeting will be held on September 12, 2023, at the Craigowan Golf Club, 595838 Highway 59 N, Woodstock, from 8 a.m. – noon. A buffet breakfast and lunch will be served. The meeting will also be live-streamed. All farmer-members are invited to attend.
The meeting is being held in conjunction with Canada's Outdoor Farm Show at the Discovery Farm in Woodstock, Ontario. Attendees of the AGM will receive a complimentary ticket to the show.
For more information or to register, visit www.gfo.ca/agm. •
WOMEN'S GRAIN SYMPOSIUM

Save the date! Grain Farmers of Ontario will be hosting its annual Women's Grain Symposium November 27 – 28 in Guelph. The two-day event will be an opportunity for women farmer-members to make connections with each other and participate in professional development. Please check www.gfo.ca for more details as they become available. •
NEW LICENSE FEES
The Grain Farmers of Ontario Board of Directors has approved the 2023-2024 budget and check-off fees.
The following fees are applicable as of July 1, 2023. Fees are calculated on a per-tonne basis. Please visit www.gfo.ca/marketing/dealers/ for more information.
Fees as of July 1, 2023
Barley** $1.31/mt
Corn * $0.44/mt
Oats ** $1.46/mt
Mixed oats and barley** $1.46/mt
Soybeans* $1.48/mt
Wheat* $0.86/mt
*Includes GFP Premium
** GFP is not applicable to this commodity •
MARKET COMMENTARY

by Philip Shaw
On June 30, the United States Department of Agriculture (USDA) reported that American farmers had planted 94.1 million acres of corn, far above anything in trade estimates. It was the third-highest corn planting since 1944. While the corn acreage estimate was a major surprise, the same could be said for a big decline in soybean acreage. The USDA said soybean acreage at 83.5 million acres, which is five per cent lower than a year ago. The higher corn acreage and lower soybean numbers shocked the market, sending corn prices and soybean prices in opposite directions. Mid-July is a crucial stage for pricing; crop weather is paramount.
On July 10, the Canadian dollar noon rate was $0.7523 U.S., adding some stimulus to Ontario grain prices. Ontario soft red wheat prices were fluttering near $7.25, much lower than a year ago. •