Ontario mill fills a niche market
FERGUS-AREA ENTREPRENEUR BUILDS SUCCESSFUL BUSINESS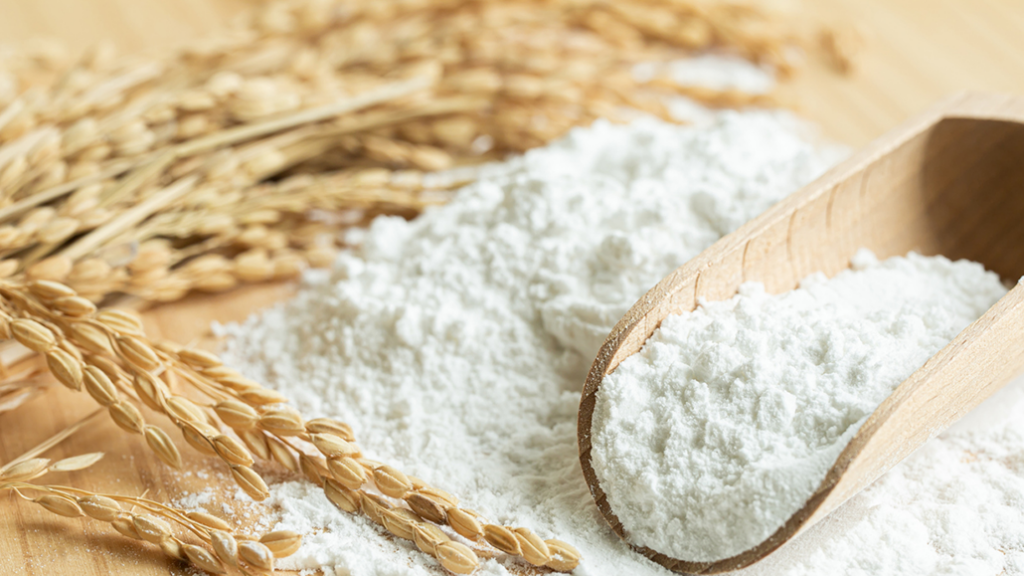 WHEN MELISSA MCKEOWN and her brother Trevor were casting around for ideas that combined their farm background with their entrepreneurial spirit, they landed on local organic flour milling. It was an excellent choice that became 1847 Stone Milling, a thriving business that ships products right across Canada.
"We saw that there were locally produced cheeses, eggs, fruits, vegetables, and meat, but in southern Ontario, where one in three fields is a grain crop, we thought it was bizarre that there were no local mills," she says.
Looking to Europe, mills tend to be smaller and attached to bakeries and communities and use more organic grains. In fact, in Germany, where she and her husband Sasha lived for several months, 15 per cent of households mill their own flour.
STARTING OUT
So in 2014, the siblings set about emulating the European model by buying an Austrian mill, sourcing mainly locally grown organic grains and producing fresh flour. Melissa and Trevor split responsibilities so that Melissa does the business and marketing, and Trevor handles operations.
They named the company 1847 Stone Milling, after the year its original home — a Fergus, Ontario farmhouse — was built.
They started slowly but had the right idea by developing the business as a direct-to-consumer, online enterprise, especially when the pandemic hit.
"We had to tweak a few things — especially with streamlining fulfillment, but our ordering side stayed the same," she says, adding that now, they also supply some wholesalers, retailers, and bakeries.
BOOMING IN THE PANDEMIC
McKeown says that demand grew so quickly during the Covid-19 pandemic that, initially, they couldn't keep up with the orders.
In fact, her mom, who still works with the company, would ask almost daily how far they were behind. The answer went from 100 to 150 and more.
"We finally said that we weren't going to tell her," McKeown says, pointing out that they actually reached 900 back orders, although no one waited more than three weeks for delivery.
After the dust had settled post-pandemic, they had a whole new baseline of customers.
Far from resting on their laurels, the McKeowns moved and upgraded their facility, brought on more mills, and expanded their product line by selling home-based mills, bags of grain, and bread mixers.
They have even started selling sourdough cultures from around the world.
"We have about 25 sourdough culture starters that people can buy and use in their homes," she says, listing off sources from Australia to Bahrain to the Yukon. Sourdough starters are live, fermented cultures of flour and water used to replace commercial yeast in bread.
END-TO-END SUSTAINABILITY
The McKeowns source mainly locally grown grains from southern Ontario, with some more specialized grains coming from Western Canada. It Is a big selling point for modern customers.
Farmer suppliers obtain a premium for their high-quality grains, and 1847 Stone Milling, in turn, obtains a premium price for its products. The main products include Daily Grind (multi-use flour), Daily Bread (bread flour), Rye Humour (rye flour), Run of the Mill (whole wheat flour), Have Your Cake and Pastry Too (cake and pastry flour) and several more variations. Customers can also get cleverly-named combinations like the Bouquet of Flours, Bakers Bouquet, and the Bread Box.
During the pandemic, the milling process for the all-purpose and bread flours produced a lot of bran, which would ordinarily be a waste. Instead, with support from the Grain Farmers of Ontario Market Development Fund, the McKeowns came up with ReLit, a kitty litter that uses the bran. It's dust-free, non-clumping and compostable, unlike clay-based litter that usually winds up as household waste in landfills. ReLit can go into in green bins, garden compost heaps, and even manure piles.
"By diverting that waste and getting the composted litter and its nutrients back on the land, the environmental benefits are significant," she says.
A provincial government program helped pay for a Fanshawe College student to develop a marketing plan for the company seven years ago. Melissa retained the student after graduation and continues to employ her today.
Solar power panels help drive the mills, and the compostable paper bags used for packaging are certified organic, which means that every single bag is traced to every address to which it is shipped.
When the website was recently rebuilt from its original state, Melissa ensured they could track and know which lots were associated with which orders.
"That really helps when it comes to (organic) certification time in the fall," she says.
OVERCOMING OBSTACLES
Sourcing locally-grown hard red spring wheat was very difficult in the beginning.
"I think I called every organic grower in Ontario trying to find it," she says, noting that contacting organic seed companies that bought the grain resolved the issue.
There were also times early on when older farmer-suppliers insisted on talking only to Trevor, who would refer them back to Melissa, who handles the contracts — something many farm women and agribusiness professionals can relate to.
"We want to be the most sustainable company we can possibly be," she says. "We want to do the best we can with the soils to leave them in better shape than we found them and no more waste in the landfills."
Melissa's advice to women looking to set up an agri-business is to do their research to ensure there's a market for their product and put in the time and effort required.
"You have to have a vision for the company — rather than saying that I just need to make more money for the farm," she says. "And at some point, you have to make the jump and build the plane as you go."
Find out more about 1847 Milling at www.1847.ca. •
GRAINS INNOVATION FUND
The Grain Farmers of Ontario Grains Innovation Fund supporting development of new and reformulated products or processes which have the potential to expand the market for Ontario barley, corn, oat, soybean, and wheat crops or crop residues will be open for applications on August 15, 2023. The fund will close November 3, 2023. The 2024 Grains Innovation Fund total fund value has been increased from $150,000 to $250,000 and individual projects which satisfy the eligibility criteria established for this fund can receive up to 60 per cent of the cost of the project up to a maximum of $75,000.

The project must also meet at least one of the following criteria:
• Open new markets for Ontario grains or grain residues,
• Expand the use of, and demand for, Ontario grains or grain residues,
• Promote Ontario grains or grain residues as the best choice,
• Support development of novel value-added products derived from Ontario grains,
• And/or increase the value (premiums) of Ontario grains or grain residues.
Interested companies are encouraged to contact Grain Farmers of Ontario before preparing and submitting an application to discuss project ideas and eligibility. Visit us at www.gfo.ca/market-development/.