Cropside: Slug management starts in the fall
AGRONOMIC INFORMATION FROM ONTARIO'S CROP SPECIALISTS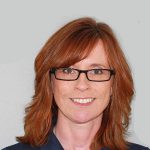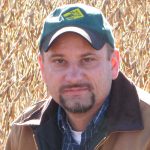 Slug damage can be one of the biggest challenges to achieving a good soybean stand. In severe cases replanting may be necessary. Feeding can resemble hail damage, but damaged leaves have more of a "skeleton" appearance (see photo 1). Slugs feed on germinating seeds, hollowing them out before they can emerge or they will feed on emerged plants. There is one generation per year but two populations, one maturing as adults in spring and one maturing as adults in fall. This means fall can be a good time to determine the number of slugs that are present in a field. Knowing the slug population of a field in the fall will indicate how significant the problem could be the next spring as it is the same population that over-winters and feeds in the spring. Slugs are most active during cool and wet periods and prefer environments with high humidity and cool temperatures. Crop residue or manure provides them with shelter from the sun.
PHOTO 1. SKELETAL APPEARANCE OF SLUG DAMAGE ON SOYBEAN LEAF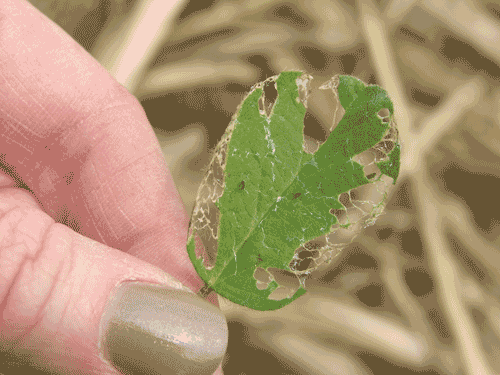 fall scouting
To determine slug populations, take small pieces of plywood two or three feet long and put them on the soil surface after harvest. Use 10 boards randomly scattered across the field. These boards will act as shelters for the slugs. Visit the boards once a week for up to a month, counting the number of slugs present under the boards; morning is the best time to look. There is no exact threshold number but if you find very few slugs under the boards the likelihood of having a problem next spring is small.
CONTROL

Tillage can be used against slugs since the reduction of the crop residues on the surface exposes the slugs to dehydration. Plowing is not necessary; even minimal tillage can reduce slug numbers. Zone tillage or row sweepers also helps reduce spring feeding.


Planting into conditions that help the crop to grow quickly can avoid heavy damage. Waiting to seed later in the spring can reduce damage.
PHOTO 2. SLUG FEEDING ON LEAVES.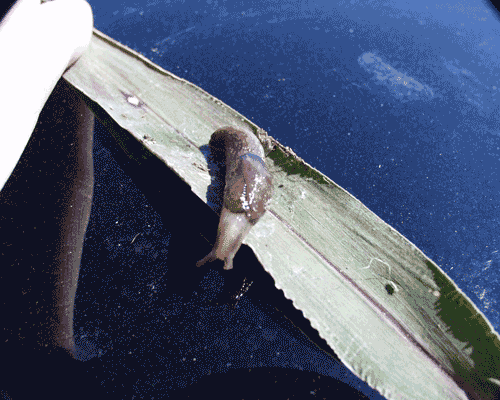 There are no economical chemical methods available in field crops. Slug baits are available but are expensive and are only recommended for use in small problem areas. Experiments with 28 percent nitrogen/water mixtures or foliar potash applications have proven to be inconsistent. •