Cropside: Western bean cutworm watch 2011
AGRONOMIC INFORMATION FROM ONTARIO'S CROP SPECIALISTS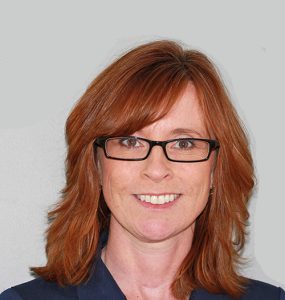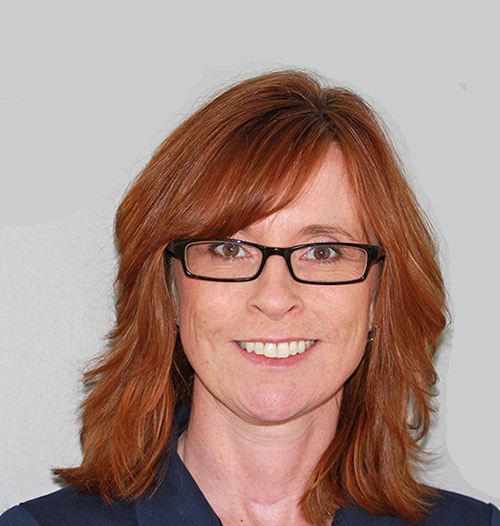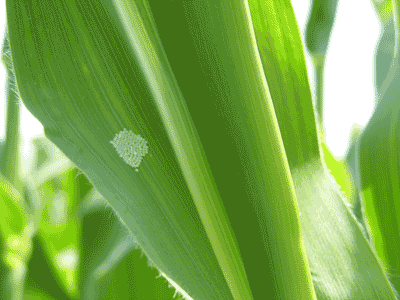 PHOTO 1. WBC EGGS
Extensive trapping of the Western bean cutworm (WBC) moths has taken place over several years. However, trap counts do not equal damage levels in fields. Traps only indicate moth presence and when peak moth flight occurs. Many fields with high trap counts in 2010 experienced very little damage.
Scouting for egg masses is the next step in identifying the risk of WBC potential damage. Egg masses (see Photo 1) are usually found on upper leaves in the canopy on the upper side of the leaf (hairy surface), usually one to four inches from the leaf axil.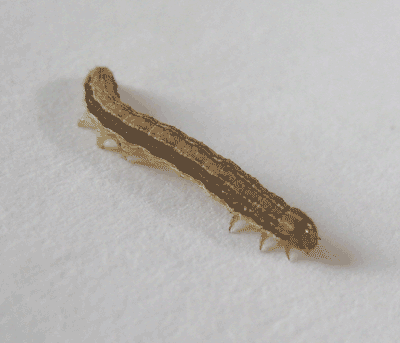 PHOTO 2: YOUNG WBC LARVA
Corn crop growth stage is important. Pre-tassel to full flowering is the most attractive stage for moths to lay eggs in. Early planted corn that has already tasseled prior to peak moth flight (typically around July 25th) will be less attractive to WBC egg laying.
WBC larvae look very different during each stage. Young larvae have strips along their bodies (see Photo 2) while older larvae have two broad bands behind their heads (see Photo 3).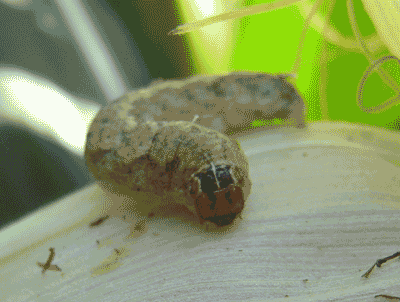 PHOTO 3: OLDER WBC LARVA WITH BROAD BANDS BEHIND HEAD ONLY
Not all Bt traits control WBC. Agrisure Viptera hybrids provide full control while Genuity SmartStax, Herculex I, Herculex Xtra, Optimum Intrasect and SmartStax — all containing Cry1F — provide some control (approx 70 to 80 percent).
Stay up to date with WBC issues in 2011 by checking out:

• www.cornpest.ca
• bautebugblog.com
• OMAFRA CropLine at 1 888 449 0937 •