Harvest survey results show consistency
MILLERS WILL BE PLEASED WITH THE RELIABLE QUALITY OF ONTARIO'S CROP
IT SEEMS AS though the winter wheat harvest started and finished in the blink of an eye. For three weeks samples were coming in at a fast and furious pace as part of the Ontario Quality Scoop program which measures the quality of the crop as it comes off the field for the benefit of the entire industry. When all was said and done over 300 winter wheat samples from all parts of Ontario were collected. The collection of around 100 more samples than in 2010 allowed for 10 composites to be made, which is four more than the previous year (Table 1 lists the composites).
Region

Class

Grade

Southwest

Soft Red Winter

1 CESRW

Soft Red Winter

2 CESRW

Soft White Winter

1 CEWW

Hard Red Winter

1 CEHRW

Central

Soft Red Winter

1 CDSRW

Soft Red Winter

2 CESRW

Soft White Winter

1 CEWW

Hard Red Winter

1 CEHRW

Hard Red Winter

2 CEHRW

Niagara

Soft Red Winter

1 CESRW
CONSISTENT WITH LAST YEAR'S CROP
The biggest change from 2010 was the number of No. 1 graded wheat samples from all classes and all regions (see charts 1 to 5 on page 16). Growing conditions, for the most part, were not conducive to sprouting and Fusarium and the result was an increase in sound wheat grown in Ontario. High falling numbers were abundant and there was little or no evidence of the extensive Fusarium damage that has been seen in the past. Overall, it is fair to say that this year showed a marked improvement over the last few years in regard to degrading factors.
In spite of the inconsistent weather during the growing season, with intermittent periods of too much and too little moisture, the quality of this year's crop was very consistent. In most cases the quality data from 2010 could be exchanged with this year's data and nobody would notice.  Key quality parameters including Alveogram and Solvent Retention Capacity (SRC) were very similar in all classes and regions to what was measured in the 2010 crop year. Consistency is always a good thing when it comes to milling wheat because it means that not a lot of adjustments will need to be made in order to work with the new crop.
If consistency was the good news then the bad news would be that those that were unhappy with the quality of the crop last year will likely feel the same way about this year's soft wheat crop. Despite a small bump in wheat protein percentage, low gluten strength still remains an issue. Gluten strength, which is critical in the production of crackers, has been on a downward trend in Ontario soft wheat and this year's crop will not do anything to help correct that trend.
ABOUT THE SURVEY
Having the quality of wheat that buyers are looking for is essential to maintaining the domestic and international reputation of our wheat and the profitable success of our farmer members. An annual survey allows our customers to compare this year's wheat quality to years past and adjust their grist to ensure a seamless transition between crop years.
 
The Harvest Survey is conducted each year right across the province in order to understand the overall quality of the year's Ontario wheat crop and identify points of regional differentiation. The results are shared with international and domestic millers.
For full results and analysis of the 2011 Quality Scoop program you can visit http://www.gfo.ca/Community.aspx. Final results and commentary will be available on the GFO website and hard copies of the 2011 Quality Scoop report should be available by late  October. Please contact the GFO communications department at 1-888-265-0550 to request a copy. •
GRAPH 1: CESRW GRADING 2011, 2010, 2009 (SOUTHWEST REGION)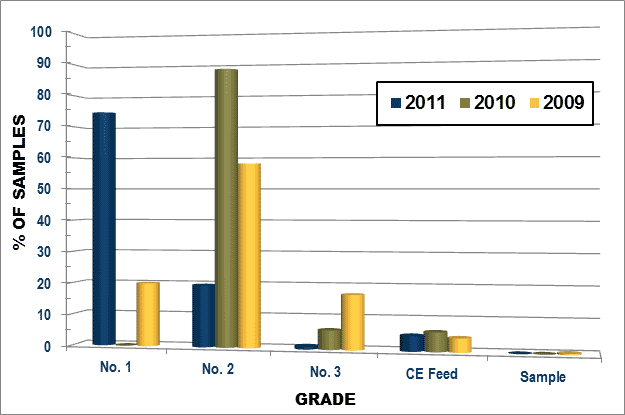 GRAPH 2: CESRW GRADING 2011, 2010, 2009 (CENTRAL REGION)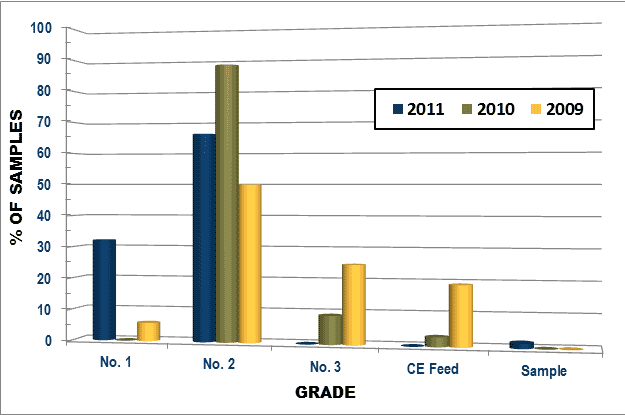 GRAPH 3: CESRW GRADING 2011, 2010, 2009 (NIAGARA REGION)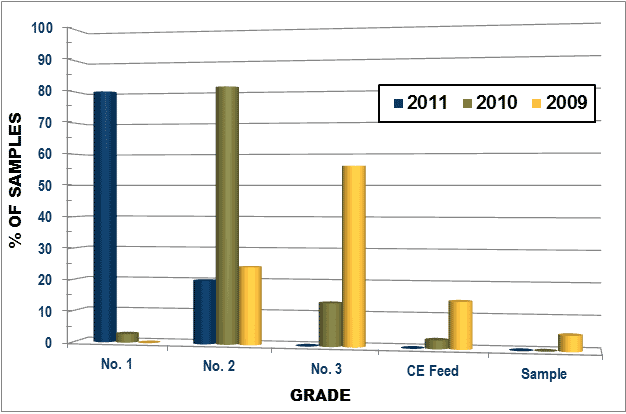 GRAPH 4: CEWW GRADING 2011, 2010, 2009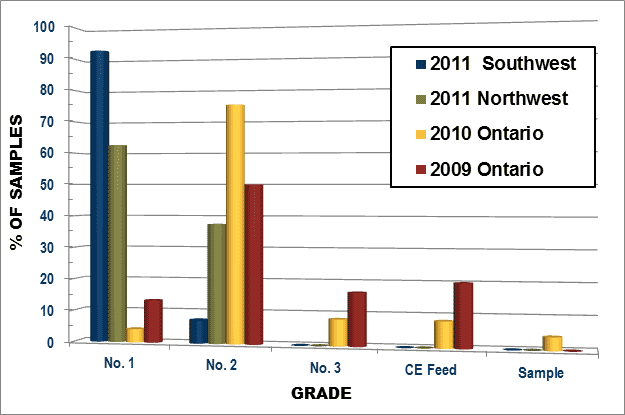 GRAPH 5: CEHRW GRADING 2011, 2010, 2009