Canada's largest commercial bakery opens
MAPLE LEAF'S NEWEST FACILITY SET TO BAKE 250,000 LOAVES OF BREAD A DAY
That's how much bread Maple Leaf foods and Canada Bread expect to bake each and every day out of its 385,000 square-foot facility in Hamilton. Dubbed "The Trillium," the bakery is considered Canada's largest commercial bakery and cost $100 million to build.
The facility itself was reminiscent of something out of a sci-fi movie. It is super clean, pristine, painted almost entirely in white and has almost a sterile feel to it. Almost everything is automated and from start to finish it takes only 48 hours to get a loaf of bread to the store. There is a control room which overlooks the entire operation through huge glass windows, fully equipped with computers and flat screen TV monitors. Here, engineers can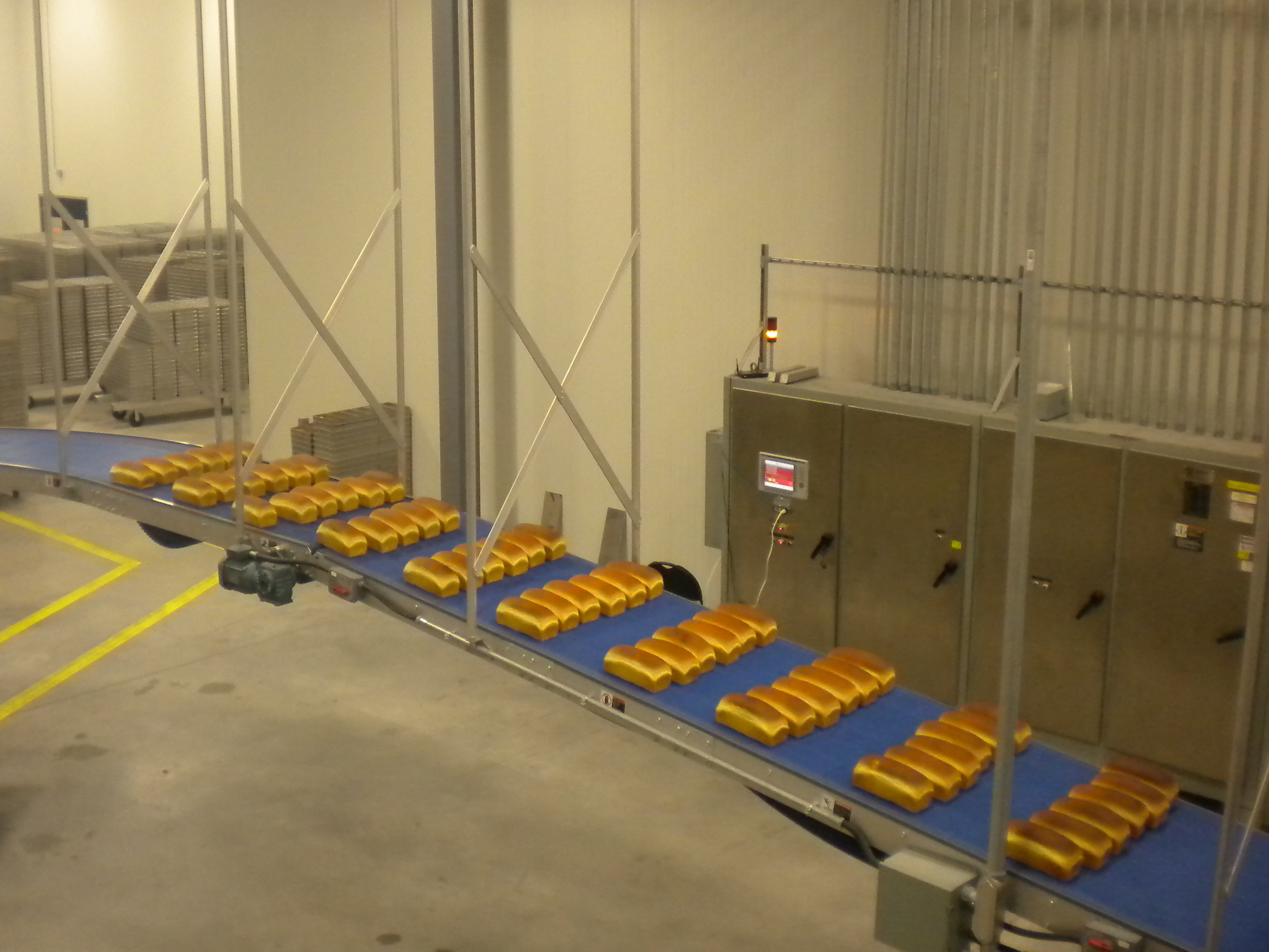 actually control the entire operation and trouble shoot any arising issues.
At the moment they are only producing two of their popular brands of baked goods: Dempsters breads and rolls and Villagio Italian-style baked breads and bread products. Once it is in full production, Maple Leaf foods expects to be baking up to nine of their brands of bread products. There is an additional 50,000 square feet in the plant set aside for future expansion and development of new products.
From a technology stand point, the bakery is trying to achieve a LEED (Leadership in Energy and Environmental Design) certification which according to Walter Miller, Senior VP of supply chains and operations, is a first for a Canadian bakery.
The bakery, fashioned after European models that were toured during the research and development of this facility, employs some truly forward thinking technology, including a sealed receiving area with a system of giant vacuum tubes that draw up flour and store them in a series of eight enclosed silos. Part of that feature is that it cuts back on the possibility of flour igniting, which is a risk when a certain amount of flour is present in the air.
The thing that was most impressive and exciting about this bakery is its "green" features. With high efficiency lighting, a noise control system, rainwater collection for use as "grey-water" in the washrooms, capturing heat from the ovens to use in the proofers and a solar panel roof to reduce the effects of summer heat on employees.
"As Canada's largest bakery, our new facility is among the most efficient in North America. We are particularly proud of the environmental features that we engineered into the facility to meet rigorous environmental standards," says Michael McCain, President and CEO of Maple Leaf Foods at the ribbon-cutting ceremony.
130 employees from three older bakeries which will be closing down have signed up to work at the new facility. Once the bakery is in full swing, Maple Leaf foods will be looking to employ a total of 300 full time workers.  With its cutting edge technology, its commitment to its employees and the quality of its product, Maple Leaf foods has positioned themselves not only as a leader in their industry, but has set the standards to beat.