Grain bins and dryers
FROM THE CEO'S DESK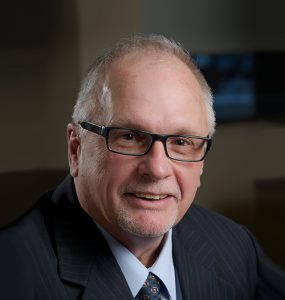 AS MANY OF our members heard at our January district meetings, there are two issues surfacing in southwestern Ontario with grain bins and dryers that may have broad provincial implications.
The Bluewater Chapter of the Ontario Building Officials Association, the organization that represents municipal building officials and is responsible for issuing building permits in the counties of Bruce, Dufferin, Grey, Huron, Perth and Wellington, has changed their guidelines to recommend to municipalities that building permits be obtained for all grain bin installations.  If a municipality chooses to enforce the Bluewater Chapter's recommended guidelines, all grain bin footings and foundations will require professional design and bins in excess of 6.1 metres in diameter or 6.1 metres in eave height will require a soil analysis to confirm bearing capacity and a general review by a professional engineer.  The new guidelines are intended to "allow for consistent administration and enforcement when grain bins are installed".
According to the literature from the Bluewater Chapter, they cannot require all building departments to adopt and enforce these guidelines but they are asking that they be strongly considered when processing grain bin applications.
Grain Farmers of Ontario is concerned that these new guidelines will lead to inconsistency across the province in building permit requirements and higher costs for grain bin installation due to repeated inspections and verifications by engineers both at the manufacturing and field levels.  Our director from Perth county, Mark Brock, has attended the local Bluewater Chapter meetings on behalf of grain farmers to fight the guideline changes and will keep our membership up to date as the issue progresses.
Another recent issue facing grain farmers in Ontario is Canadian Standards Association (CSA) International's change to no longer offer certification for gas and oil fired crop dryers manufactured outside of Canada.  Existing certifications will be valid through April 1, 2012 but after this date, all dryers manufactured outside of Canada must be field inspected after installation.
After April 1, 2012 all dryers must go through a Technical Standards and Safety Association (TSSA) field approval process that will have paperwork and fee requirements for each individual unit.  The approval process will add time to installation and costs related to expediting the process at busy times of year will be at the individual farmer's expense.
Grain Farmers of Ontario is concerned about this recent development and will explore this issue further in order to provide updates as more details become available.  Our organization is very concerned with the cost impacts of both regulatory changes on Ontario's farmers and will continue to follow both issues closely. •
UPDATE
Important Information About Grain Dryer and Burners:

All grain dryers and burners manufactured after January 1, 2013 will no longer be CSA approved.
Under the Ontario fuel regulations, any supplier of either propane or natural gas cannot supply fuel to a crop dryer or burner unless it has a CSA or a TSSA (Technical Standards and Safety Association) certificate. With CSA certification no longer available after January 1, 2013, the only option for Ontario's grain farmers purchasing, upgrading or replacing on-farm dryers and burners is to go through the TSSA certification process. This certification process occurs after the dryer or burner has been field installed by a supplier.
Listed below are the steps to follow in order to receive field approval for a gas fired crop dryer or burner after installation:
Submit an application for Field Approval four weeks prior to the expected inspection date along with required supporting documentation (on the TSSA website at: http://www.tssa.org/regulated/fuels/fuelsField.asp) and a deposit fee of $500 plus HST
The engineering review takes 20-30 business days once all the proper documentation is received
TSSA field inspection of the equipment occurs to ensure the equipment meets the manufacturer's specification and meets the required Ontario fuel standards. This inspection will be scheduled 5-10 business days after a successful engineering review.
The inspection cost is $150 plus HST per hour, billed to the nearest 15 minutes
In situations that require expedited service, the hourly billing rate doubles
More information on TSSA field approvals can be found online at:
http://www.tssa.org/regulated/fuels/fuelsField.asp
Grain Farmers of Ontario is quite concerned about the cost implications that this change in certification will have on our members. Our organization will continue to explore alternatives to this costly and time consuming process and will update our members with information as it becomes available. •