EXPERT OPINIONS ON THE FUTURE OF THE INDUSTRY
FIVE LEADING FIGURES from the American corn and soybean sector share their thoughts on the top challenges they believe their agricultural sector will face in the coming decade.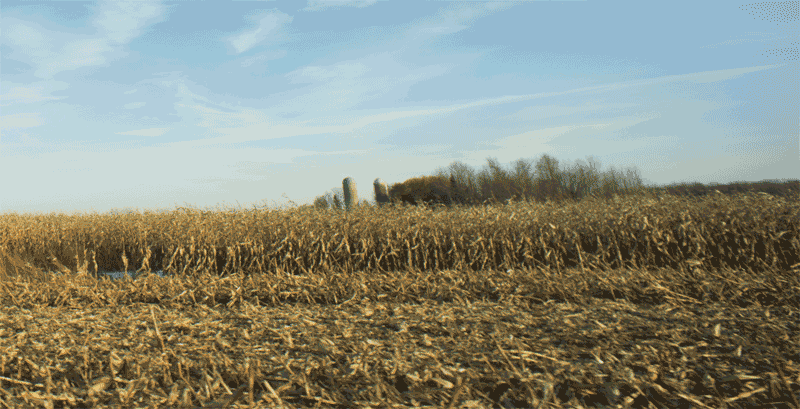 SOYBEANS
"It's hard to accept that fear is more powerful than science," says Ray Gaesser, a Corning, Iowa farmer and President of the American Soybean Association. He predicts that public fears about technology will create new challenges for agriculture in the coming decade.
"We have a responsibility to make the best possible use of sun, soil, and water we can," says Gaesser, a passionate conservationist.  "There's a lot of conservation we should be working toward in any case, but it has to be practical —  something we can implement at a reasonable cost in time or money." 
The problem he sees is that consumers do not understand agriculture very well and may push for regulations that limit farmers' management tools. "In the not-too-distant future, we will have biotech corn that needs 20 percent less nitrogen, but if we can't use biotechnology, how do we take advantage of that," he says. "That just makes it harder for us to comply."
He also warns that restrictions will not be limited to seed technology or nutrient application. They could also affect equipment, land use, ag chemicals and more.
"Agriculture is about uncertainty, whether it's regulations or weather," he concludes. "We can adapt, but we need some assurance that we can offset costs by increasing yields or lowering other expenses."
CORN
"The biggest challenge is climate change," predicts Dr. Roger Elmore, Iowa State University (ISU) Extension Corn Specialist.  "We're going to have to be pretty flexible, pretty nimble as time goes forward."
"People don't realize that we're already responding to changes that have occurred," he explains.  "The turn-over in hybrids planted in the central Corn Belt is almost 100 percent every two to three years, and part of the breeding process is adapting those hybrids to current climate conditions. That's a positive change we don't even realize."
"Variability in climate is part of the change – these huge swings from wet to dry years, from hot to cold," he says. "Things like plant populations, weeds, and disease will all change with the environment, and we will need to change our management systems."
Elmore emphasizes the continuing importance of basic and applied research to improve technologies and productivity. He also warns against the misuse of technologies, pointing to increasing instances of glyphosate resistance.
"We have to be smarter. We have to keep in mind that what worked ten years ago doesn't work today, and what works today won't work ten years out into the future."
CLIMATE FACTORS
Dr. Elwynn Taylor, ISU Extension Climatologist, looks back to the 1950s to explain what is currently happening in the Corn Belt. "We've had an 18-year trend generally favourable for Midwestern crops, including six consecutive years of above-trend corn yields, due to the persistence of an El Nino," Taylor explains.
"Now, that's changed to the second strongest La Nina in the past 150 years. It's almost identical to the 1950s, and it produced our first widespread drought since 1988. The La Nina ended neutral but ocean conditions in the Pacific still lean toward La Nina."
"We're beginning a 25-year period of volatile weather in the Corn Belt," he predicts. "We'll see some very excellent years and some when yields will be cut in half.  If the weather repeats what it has done for 800 years, as shown by tree rings, we could have the drought of the century within this period."
"It's going to be hard to know what prices will be at harvest, but farmers who practice good risk management can be on the right side of the market," Taylor suggests.  "We don't need to be afraid of volatile years if we manage our risk and our marketing."
BIOTECHNOLOGY
As a Floyd, Iowa farmer who has just finished a year as President of the National Corn Growers Association, Pam Johnson is quick to offer a list of concerns for US agriculture.
"We need access to the best and latest genetics to cope with the weather issue, but we also need to get a farm bill passed with good policies that farmers can use," says Johnson.
"We need to work on biotechnology acceptance around the world," she adds, noting the importance of MAIZALL, a joint initiative by corn growers in the US, Brazil, and Argentina to work on international biotechnology, food security, and trade issues.
"We need this technology in our toolbox to feed the world," she notes, emphasizing details like synchronous approvals of biotech events, good regulatory processes, and harmonization of rules between importing and exporting countries.
Also on Johnson's wish list: re-establishing US corn export markets and explaining the story of agriculture to consumers.
"An issue I see developing in this decade is precision crop data," Johnson says.  "Not only how farmers should use it, but also who should have access to it."
Finally, she argues for getting more farmers engaged proactively in issues that affect them. "If you use a technology on your farm, you need to be a voice for that technology, whether it's biotech, a policy like crop insurance, or something else," Johnson concludes.
ECONOMICS
"As we look forward to increased weather variability, we need to look at the link to water usage," says Dr. Chad Hart, ISU Extension Economist. "We've already got water issues in the western US and the south, and internationally in Australia, India, and China. Water is fairly limited, and when we see water issues appear, we see an immediate effect on markets. Any time markets are tight, any water disruption is a big deal," he says.
Hart suggests that as the variability in production increases, one result will be trade disruptions. "Agricultural growth in the last 30 to 40 years has been led by trade. When you look at key demand for crops, the world truly is a global marketplace, where we move a tremendous amount of commodities around to meet demand."
"Trade will grow to meet increased weather and crop production variability," Hart suggests.  "I would argue that the swings from feast to famine will increase over time and trade patterns will have to shift to fill in the production shortfalls. The world wheat market is a classic example, and a similar pattern is developing in corn." •