High tech answer to red tape
A NEW METHOD TO COLLECT KEY CROP DATA
STATISTICS CANADA (Stats Can) is seeking to give farmers a break when it comes to collecting data for some of its agricultural surveys. Stats Can and Agriculture and Agri-Food Canada are looking at streamlining part of the field crop reporting series with an eye to reducing paperwork and saving farmers some time.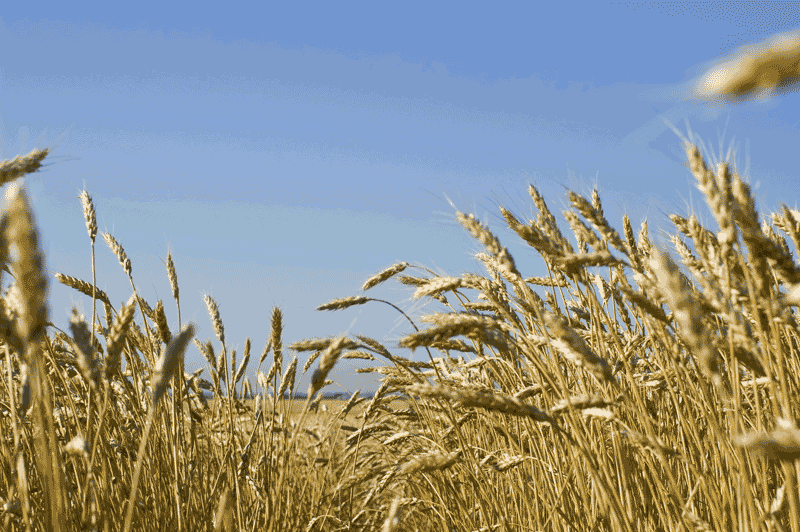 The current series of field crop reports provides accurate and timely estimates of farmers' seeding intentions and harvested area, yield, and farm stocks of the principal field crops at the provincial level. They require farmers to participate in phone surveys that are conducted throughout the year.
CROP REPORTING
Starting with the March Planting Intentions survey, 13,500 farmers are asked about their seeding plans for the season. The June farm survey polls 25,000 farmers on their actual seeded acres for grains, oilseeds, and specialty crops. The July farm survey is a survey of 15,000 farmers, providing information on the July crop year-end stocks and acres of hay. For September, 11,700 farmers are asked about acres harvested, yield and their preliminary production estimates. The November survey of 29,000 farmers focuses on seeded area, harvest area and expected yield and production. The sixth survey for December polls 10,500 producers on grains and other field crops stored on farms.
Jeffrey Smith, Director of the agricultural division of Stats Can, says the surveys offer important information about how the crops are progressing through the growing season. In addition to helping the industry monitor the crops in the short-term, the data can also play a role in long-range planning. For example, a farmer might use the information to investigate why he is not getting the same yield results as others.
"For longer term planning, I know for Agriculture and Agri-Food Canada and the provincial government ministries of agriculture, and for the associations too, it's good for them to have – in close to as real time as possible – what's happening in those commodities so they can assist and plan programs, and evaluate their own programs," says Smith.
Besides giving people information about crop size and production, the data is also used in a range of applications, including farm income forecasts, price forecasts, market analysis, and policy and program discussions.
SATELLITE IMAGERY
While Stats Can calls farmers at certain parts of the growing season for crop estimates, another data collection tool uses satellite technology to take weekly snapshots of agricultural areas in Canada. Since 1987, the Crop Condition Assessment Program has been using earth-orbiting satellites to collect daily images that are used to create a weekly image that is posted on the Internet.
Gordon Reichert, Senior Scientific Advisor with the agriculture division of Stats Can, says the program monitors the relative health of vegetation across the country. "So we can see from week to week whether crops are improving, remaining the same, or whether they are deteriorating in quality, depending on weather conditions, insect infestation or drought," adds Reichert.
The weekly results, posted as maps, graphs and tabular data, can be viewed by farmers and others in the industry on the program's website www26.statcan.ca/ccap. People can use the data to compare their crop to the previous week or a previous year.
"Users find that particularly useful and interesting because they want to know how their crop is doing in comparison to another year (when they know what the yield was at the end of the season)," notes Reichert. "By monitoring it on a weekly basis to that reference year, they have an idea as to how well their crop may be doing."
Moreover, getting a perspective of crop health within a farmer's location or other areas of Canada can also help with grain marketing. In a drought year for example, the crops are faring poorly across a wide area, but there are individuals whose crops are performing better when compared with others in the affected area.
"They know the production is going to be down based on the drought," says Reichert. "But in their area, they may be having a good yield and, therefore, they may use that in making their decisions as to when they should sell and at what price."
As part of the federal government's larger review of reducing red tape to small and medium-sized business, Stats Can is studying the idea of using the satellite data and other info to produce the September yield estimates. If successful, this would eliminate the need to call approximately 12,000 farmers at that time.
Before they make that decision, the accuracy and the quality of the information needs to be as good as, or better than, the survey method. "This year, since we conducted the survey, we can compare what the results would have been if we had done the satellite approach (last) September," says Smith.
They are also looking into how the estimates compare with results in recent years, as well as with how they measure up to the final harvest results in the November survey.
Smith hopes Stats Can will be able to make the decision on the alternate approach by March, noting that it would give the agency enough lead time to make some organizational changes.
"It's all part of taking our time and making sure that this approach is going to produce data that is of comparable or better quality than what we're publishing now," says Smith. •