Business side: Pollution liability
CONVERSATIONS WITH BUSINESS EXPERTS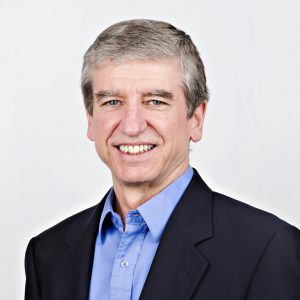 (OGF) YOU RECENTLY HAD A CLIENT COME TO YOU WITH A LIABILITY CONCERN. WHAT WAS THE ISSUE?
(P.G.) A farmer was visiting one of the secondary properties he owns and he came across seven or eight barrels of something sitting on the property. He wasn't sure if someone unknown had left them there or if it was the property of a beekeeper that had been using his property whom he had parted ways with. The farmer was particularly concerned because of a recent news story out of Kitchener where approximately 24 barrels of pollutants were found in a bush lane. It turned out the barrels on the farmer's property contained sugar water used to feed the bees and were in fact the property of the beekeeper. So it wasn't hazardous and everything turned out fine.
However, this prompted the farmer to ask the question — what kind of insurance coverage do I have for pollutants? He was surprised when I advised him that although he had high levels of general liability coverage, his assumption that it would cover pollutants was incorrect.
LIABILITY INSURANCE DOESN'T COVER THIS TYPE OF INCIDENT?
Built into farm liability insurance is an extension called farmers limited pollution liability. The farmer believed that was what would cover him, but the problem is that this coverage is for damage to third-party properties. An example would be a manure tank that burst on a farm and runs into a creek which runs into a river farther along and there is pollution damage. That is covered because it is damage to a third party — the river on another property. But there is very little coverage that is provided for damage to property that is owned by a farmer.
There is coverage included which will cover your own property. Most insurance companies that deal with farms will build in to their policy up to $5,000 for clean-up expenses but that doesn't go very far. You can add additional coverage to this policy for up to $100,000 if you want to pay the premiums to have that coverage.
When you get into pollution or environmental coverage (there are different terms used) the coverage built in to policies is for incidents that are sudden or accidental. There is no coverage for a gradual leak. There is a requirement that once you find out an incident has occurred you have to report it to your insurance company (some policies say 72 hours, others 120 hours). Limits higher than $100,000 protection is available, through the purchase of a separate policy known as Environmental Impairment Liability (EIL) and includes incidents that are a gradual leak.
IS POLLUTION AND ENVIRONMENTAL INSURANCE COVERAGE SOMETHING NEW?
Environmental pollution wasn't an issue several years ago, it wasn't thought about as much as it is today. Over the years, farms have grown to be much larger than they used to be, so they have larger potential for claims. Especially if you have a lot of different properties, you can't watch over all of them all of the time, and that makes you vulnerable to someone just leaving something on your property.
Farming has changed and the products they use have brought more light onto this subject. However, there needs to be more talk about this because everyone needs to be comfortable with and understand their environmental coverage. Farmers don't want to pay higher insurance premiums — so it has to be a balance between how much premium do I want to pay and how much exposure do I want to cover myself for. Farmers need to ask themselves what do I want to protect and is damage to my own property my primary concern?
WHAT SHOULD FARMERS BE ASKING THEIR INSURANCE brokers TO BETTER UNDERSTAND THE TYPE OF COVERAGE THEY HAVE IN THEIR OWN POLICIES?
You need to deal with a good broker that is knowledgeable in the operation of farms. Not that many people understand insurance policies and they can be easy to misinterpret. It's not something you deal with every day, so everyone just assumes they have the coverage they need. Farmers should be asking their current insurance providers what limits do I have and what else is available to me? Farmers should also specifically ask their provider what coverage do I have for damage to owned property from pollution damage.
WHAT OTHER GENERAL ADVICE DO YOU HAVE FOR FARMERS REVIEWING THEIR INSURANCE NEEDS?
Farmers should review their insurance policy every year. It's part of their risk management of the business. They should take insurance seriously as an important part of their overall farm operation. •