The Trans-Pacific Partnership
NEW TRADE DEAL HAS LIMITED IMPACT ON GRAIN FARMERS
THE TRANS-PACIFIC Partnership (TPP) is billed as the most comprehensive trade agreement in the world. It's designed to foster trade and economic ties within the Asia-Pacific region. It involves trade agreements amongst 12 countries (Australia, Brunei, Canada, Chile, Japan, Malaysia, Mexico, New Zealand, Peru, Singapore, the United States, and Vietnam). Nearly 800 million people and a combined gross domestic product (GDP) of $28.5 trillion are represented within the agreement.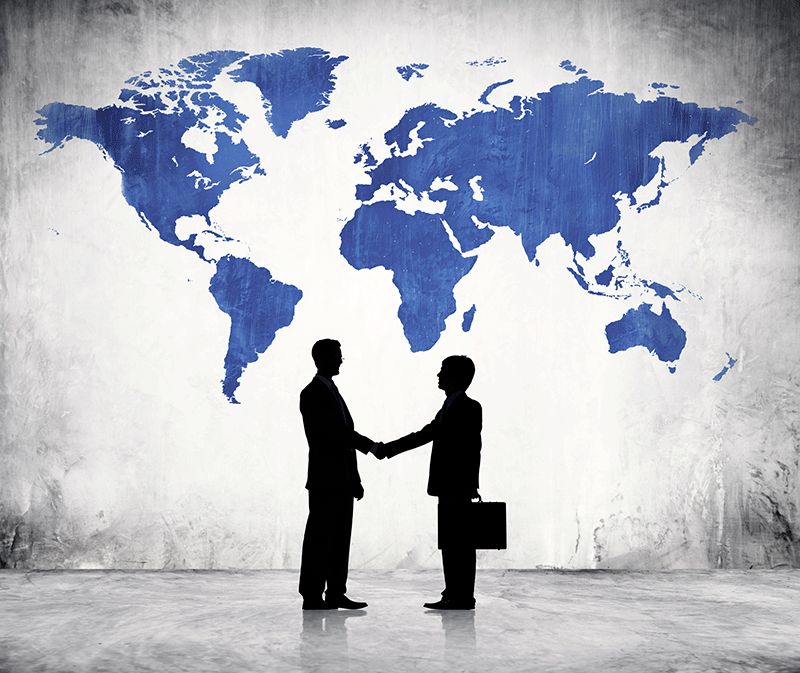 The TPP will eliminate tariffs on almost all of Ontario's key exports and provide access to new market opportunities. Ontario's key export sectors are agriculture and agri-food, forestry, industrial goods, and metals and minerals. According to information provided by the Government of Canada, "the gains from tariff elimination and improved market access for Canadian agriculture in the TPP are especially significant in the markets of Japan, Malaysia, and Vietnam. These are markets where Canada faces high tariffs and no preferential access."
GRAINS
The Government highlights the TPP agreement offers new market access opportunities for Canadian wheat and barley. From 2012 to 2014, Canada's exports to the Asia-Pacific region of these crops were on average $2.8 billion per year. With the trade deal, feed wheat will be duty-free in Japan and there will be a Canada-specific quota for food wheat. Wheat tariffs imposed by Vietnam will be eliminated. Barley for food and feed entering Japan will also face fewer restrictions and Canada will have access to a TPP-wide quota for food barley.
However, given the strong domestic use of Ontario wheat and the limited acres of barley grown in the province, these changes are not relevant to Ontario growers. So how, specifically, do Ontario grain farmers stand to benefit from this agreement? An analysis by Grain Farmers of Ontario's government relations team indicates that the TPP is of limited direct value to farmer-members.
"There has been some strengthening of the rules around which countries can use unjustified phytosanitary (plant disease) actions to impede trade — as occurred with Canadian exports of soybeans to Malaysia earlier this year," explains Gord Pugh, Grain Farmers of Ontario's federal government liaison. "Japan and Vietnam have also eliminated tariffs on corn. These may be of some value in the future as production grows in Canada."
Pugh does note that grain farmers could see indirect value if feed sales increase with beef and pork industries achieving a significant growth in market access to a number of key markets, especially to Japan. 
"The Ontario grain industry is becoming more export-oriented for some commodities and agreements like the TPP that increase access to export markets are always encouraged," said Mark Brock, chair of Grain Farmers of Ontario, when the agreement was signed in October. "While this is a useful step forward, we need the new federal government to demonstrate a commitment to risk management programs for grain farmers."
FEDERAL PRIORITIES
Grain Farmers of Ontario believes that the compensation offered to the supply-managed industries for concessions that Canada made on imports of dairy and poultry products are extremely generous. 
"This level of generosity is quite interesting given that funding of federal Business Risk Management programs has been cut significantly in recent years," says Pugh. "If Canada ratifies the TPP agreement and the accompanying compensation programs, this is a precedent for the new government to substantially strengthen safety net programming for Ontario grain farmers."
The negotiations of the TPP were finalized by the Conservative government before the election and it will now be up to the new Liberal government to ratify the deal. Prime Minister Justin Trudeau said during the election campaign that his government would carefully evaluate any trade deal negotiated by the Conservatives, opening up the potential for delays in signing onto the agreement. The same ratification process must also occur in the 11 other countries involved in the trade agreement.
U.S. FARM GROUPS BACK TPP
Edith Munro
Major U.S. commodity groups were on record applauding the successful negotiation of the Trans-Pacific Partnership (TPP) trade agreement, even before they had access to all of the agreement's details.
The National Corn Growers Association expressed hope that the TPP continues the tradition of past free trade agreements and reaffirmed its commitment to "open trade policies that give farmers greater access to markets and level the global playing field."
The American Soybean Association (ASA)?applauded trade ministers for reaching an agreement, noting that more than half of the U.S. soybean crop is exported. "From the outset of these negotiations, the ASA has been supportive of a TPP," ASA wrote. "Everything we've seen and heard makes us feel very positive [about the TPP]."
"This agreement has the potential to increase economic opportunity and wheat demand, even in countries where we already have duty free access," said Alan Tracy, president of the U.S. Wheat Growers, a non-profit market development association.
Craig Hill, Iowa Farm Bureau Federation president, predicted TPP will "open up incredible markets for us, especially in pork, beef, and dairy, and that will help our feed grain growers".
In market year 2014/15, U.S. exports to its TPP partners totaled 26.1 million metric tons (mmt) of corn, 7 mmt of soybeans, and 2.1 mmt of wheat. •