2016 WHEAT QUALITY SCOOP
GRAIN FARMERS OF ONTARIO has completed the 2016 Ontario Wheat Quality Scoop — and it's one of the best crops we've seen in years.
"The Wheat Quality Scoop provides end users, such as millers and bakers with a snapshot of the quality we are seeing across the province each year," explains Nicole Mackellar, manager of market development for Grain Farmers of Ontario. "We conduct various tests to determine the wheat quality and the flour quality such as the grade, protein, moisture content, falling number, and dough rheology. We take all that information and share it with all of our major industry contacts."
The report has been conducted by Grain Farmers of Ontario since the inception of the organization, and prior to that by the Ontario Wheat Marketing Board. However, this is the first year the quality testing for the report was completed at the Grains Analytical Testing Facility in Guelph. The lab, which opened in July, is a joint venture between Grain Farmers of Ontario and SGS Canada.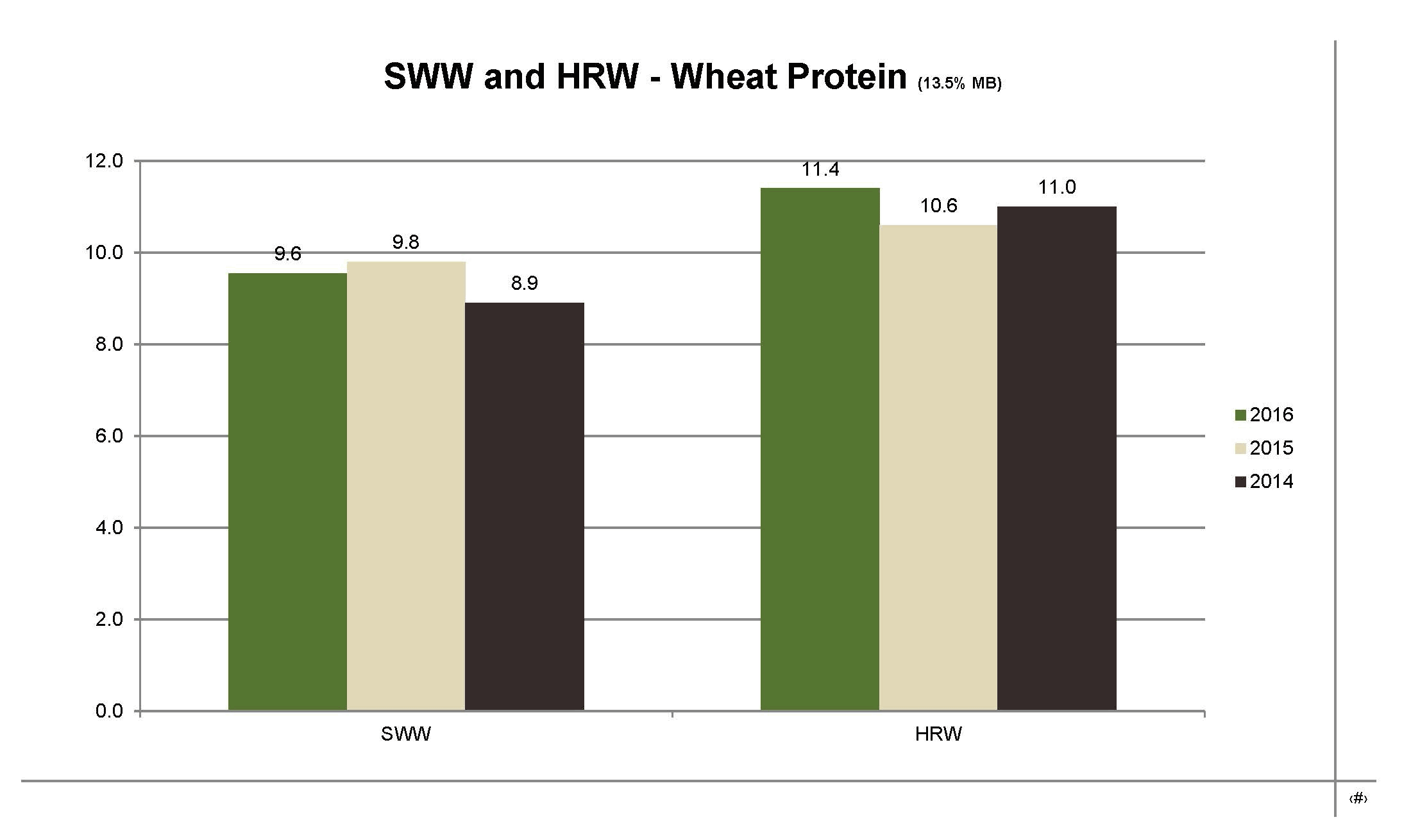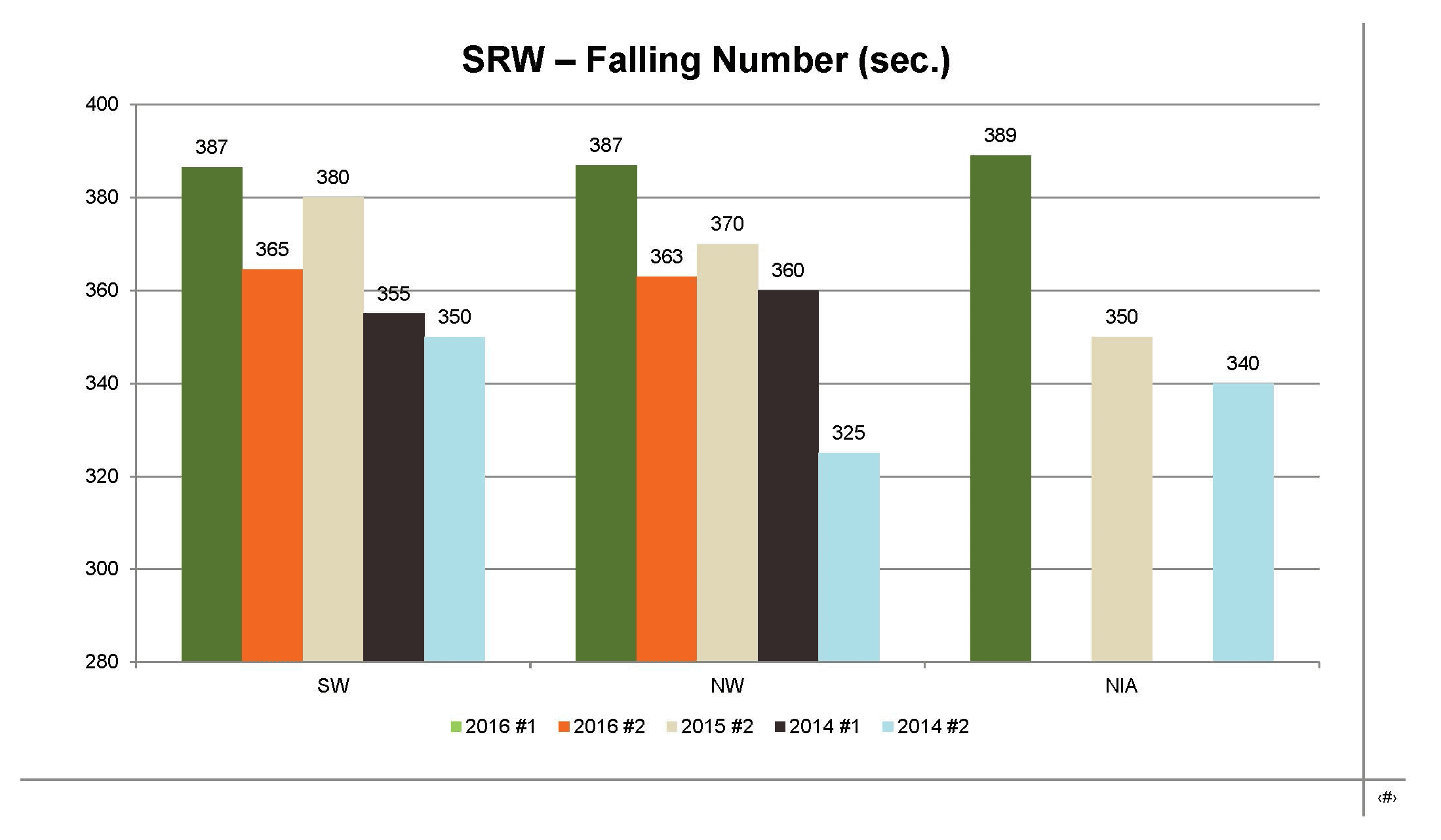 Mackellar explains that they worked with the Canadian Grain Commission and the Canadian International Grains Institute to ensure the methodology used to conduct the quality testing is consistent with prior years when testing was done by those groups.
RESULTS
Paolo Santangelo is the commercial manager of the Grains Analytical Testing Laboratory. He says the trends they saw with the test results are no different than the results from other labs this year and this confirms the way they are analyzing the harvest samples is consistent with previous years.
"The lab has its own milling unit, so the flour produced from it can be slightly different from previous years — for this reason, as well as the differences in wheat from one crop year to the next, we milled all the samples that we tested this year on the same unit so they can be correlated against each other," explains Santangelo. "This allowed us to see regional and grade differences with the wheat."
More than 215 wheat samples were collected from elevators in three survey regions: southwest, Niagara, and northwest. "Regionality is important to capture because environmental factors can play a role in wheat quality," says Santangelo, while noting as an example the drought that was more pronounced in the Niagara Region than in the southwest.
Seven composites were formed based on location and wheat type (hard red winter, soft red winter, and soft white winter). The wheat was then graded and tested.
"I was very pleased with how sound the grain kernels looked, the grain kernels themselves were very intact with no Fusarium damage. That's great to see and hopefully it's the beginning of a trend for producers," says Santangelo. "What that quality grain created was a significant increase in the results for the wheat falling number and amylograph peak viscosity — numbers that were significantly different than previous years."
Santangelo notes a few other key results. There was also higher lactic acid detected on the SRC [solvent retention capacity] test — which Santangelo explains is great for some end users, such as those making crackers, but can pose a challenge for those who want to make cookies. And specific to hard red winter wheat, protein was a lot higher this year than previous years — by almost one per cent.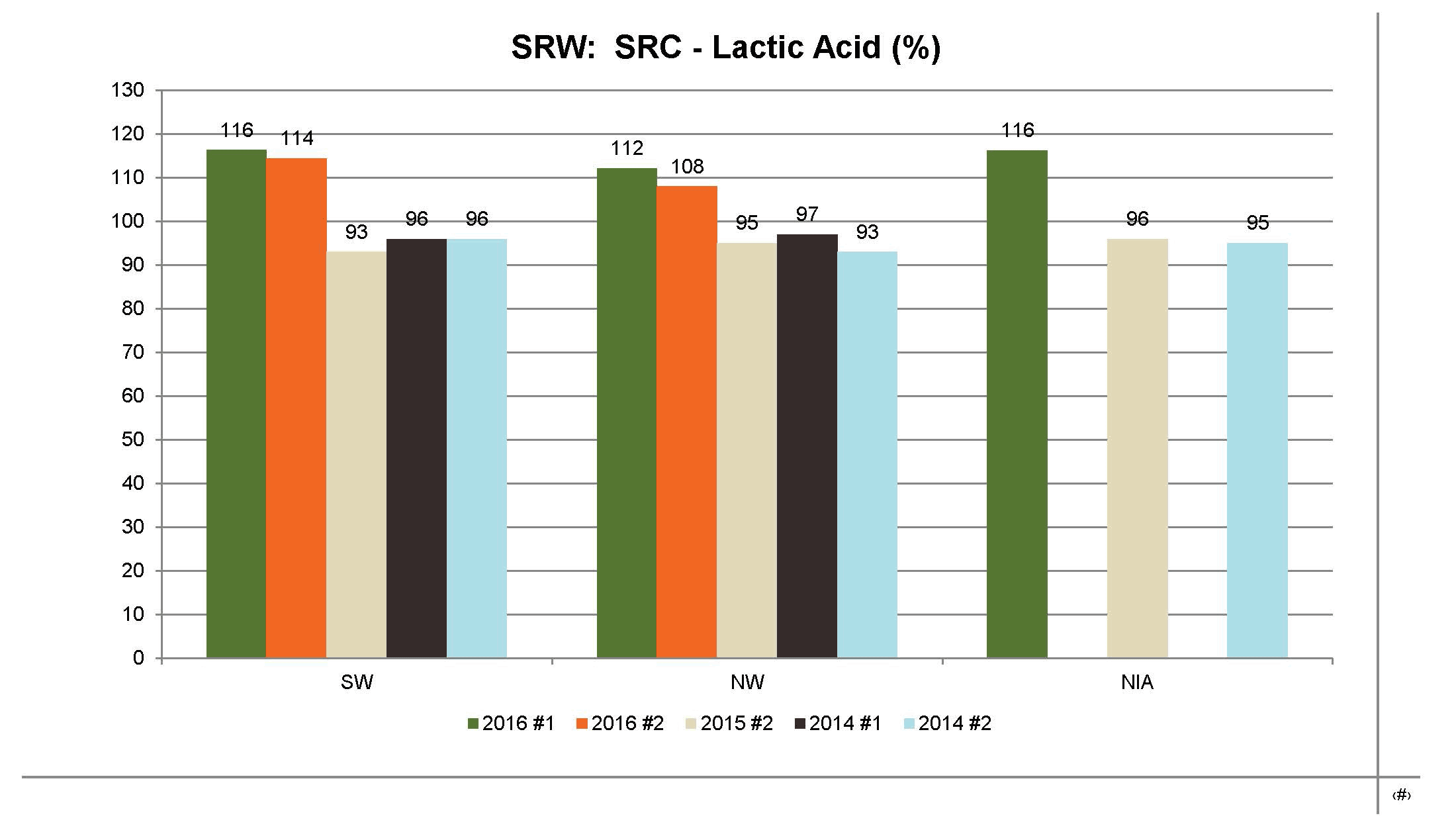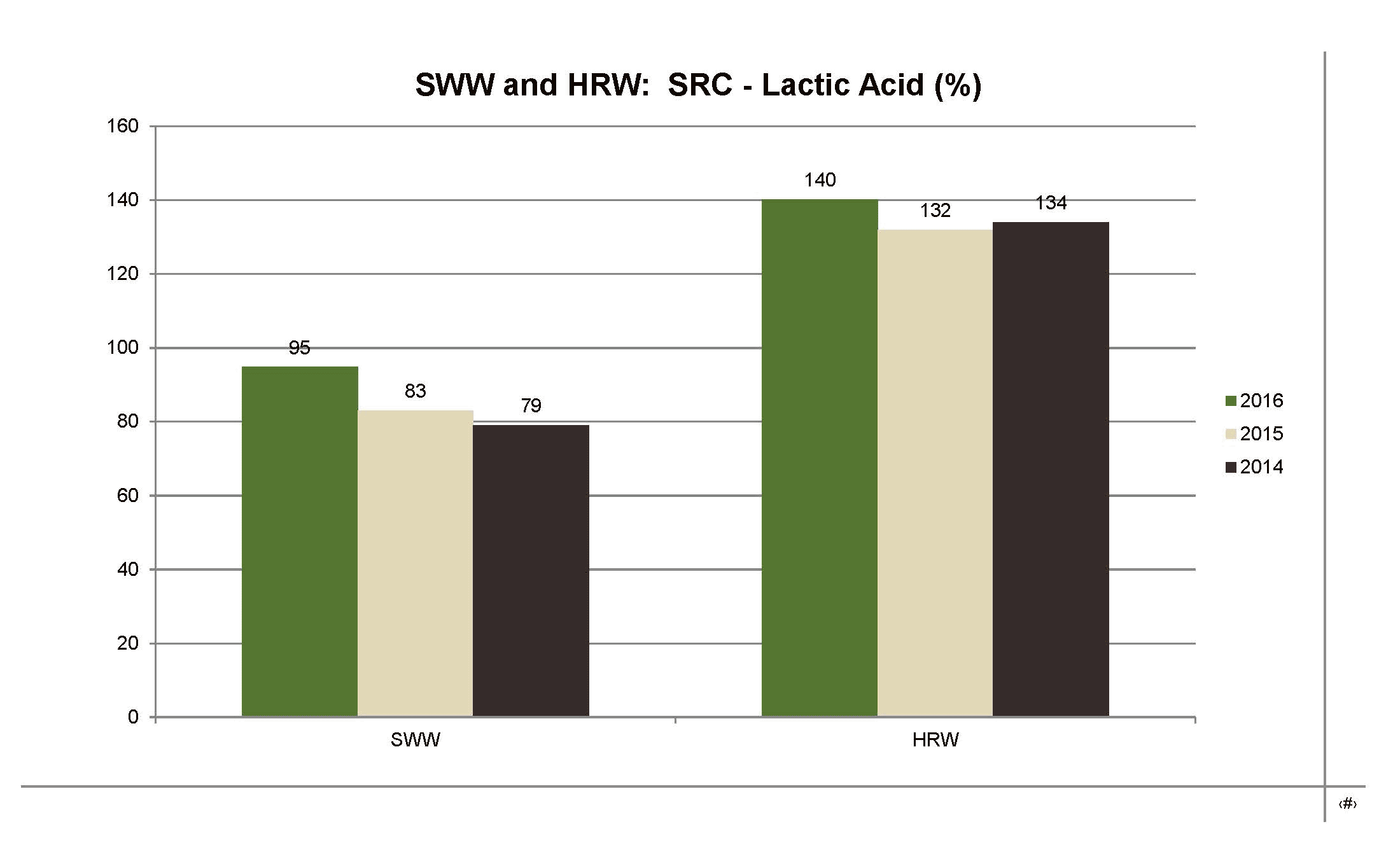 NEW CROP SEMINAR
"The Wheat Quality Scoop is important because it allows us to gain an understanding of the quality from that year's crop which allows us to target the best possible markets it would be suited for," says Mackellar. "In a year where we might have a lot of challenges with Fusarium or mildew, we recognize that a lot of our wheat might go into the feed market because it might not meet quality needs of millers and bakers; whereas in a year like this, where all of the samples we tested were graded a grade 1 or 2, we know there is a great opportunity for that wheat to be used by local millers and bakers and there is an opportunity for export as well."
For the last two years, a new crop wheat seminar has been hosted by Grain Farmers of Ontario with Cereals Canada to share the testing results with key industry representatives.
"The seminar allows us to have an open dialogue on the quality we saw from that year's crop. If there are disagreements with what industry is seeing it provides a forum to have discussions on what may be the cause — was it an environmental factor, a particular variety or genetics, that can account for it," says Mackellar. "This year, we have been very fortunate, quality was excellent so there were not a lot of questions." Santangelo says the overall response he got to his presentation was positive and he plans to reach out to industry for their feedback on what other information they would like to see in the future, and make sure the tests currently being done are still relevant for them. This could lead to a modification in the testing methods performed in future Wheat Quality Scoops.
The seminar is also an opportunity to highlight some of the recent developments in research and innovation relating to wheat and provide an update on the supply and demand of Ontario wheat.
"For big export markets, price is the underlying factor," notes Todd Austin, manager of wheat marketing for Grain Farmers of Ontario. "When you are competing on price, it does help to know you are targeting the right market. Having the Ontario Wheat Quality Scoop available ensures the most profitable utilization of our wheat crop. The test results give millers and bakers an idea of how they can expect their products to turn out. That's important because they like to see consistency."
Austin encourages wheat producers to take a look at the results of the report for themselves.
"It will help bridge the gap between the grading your crop gets when you drop it off at an elevator and how that grade translates into the specifications end users are looking for," he says.
The 2016 Ontario Wheat Quality Scoop is available online at www.gfo.ca/ Production/Ontario-Wheat-Quality. •