STUDY SHOWS HIGHER INCOME AND PROFITABILITY
A GROUND-BREAKING study, funded by Growing Forward 2, a federal-provincial-territorial initiative, has identified the top seven habits of Canada's best farmers. And for the first time, a direct link between farm business management planning and higher farm income and profitability has been established.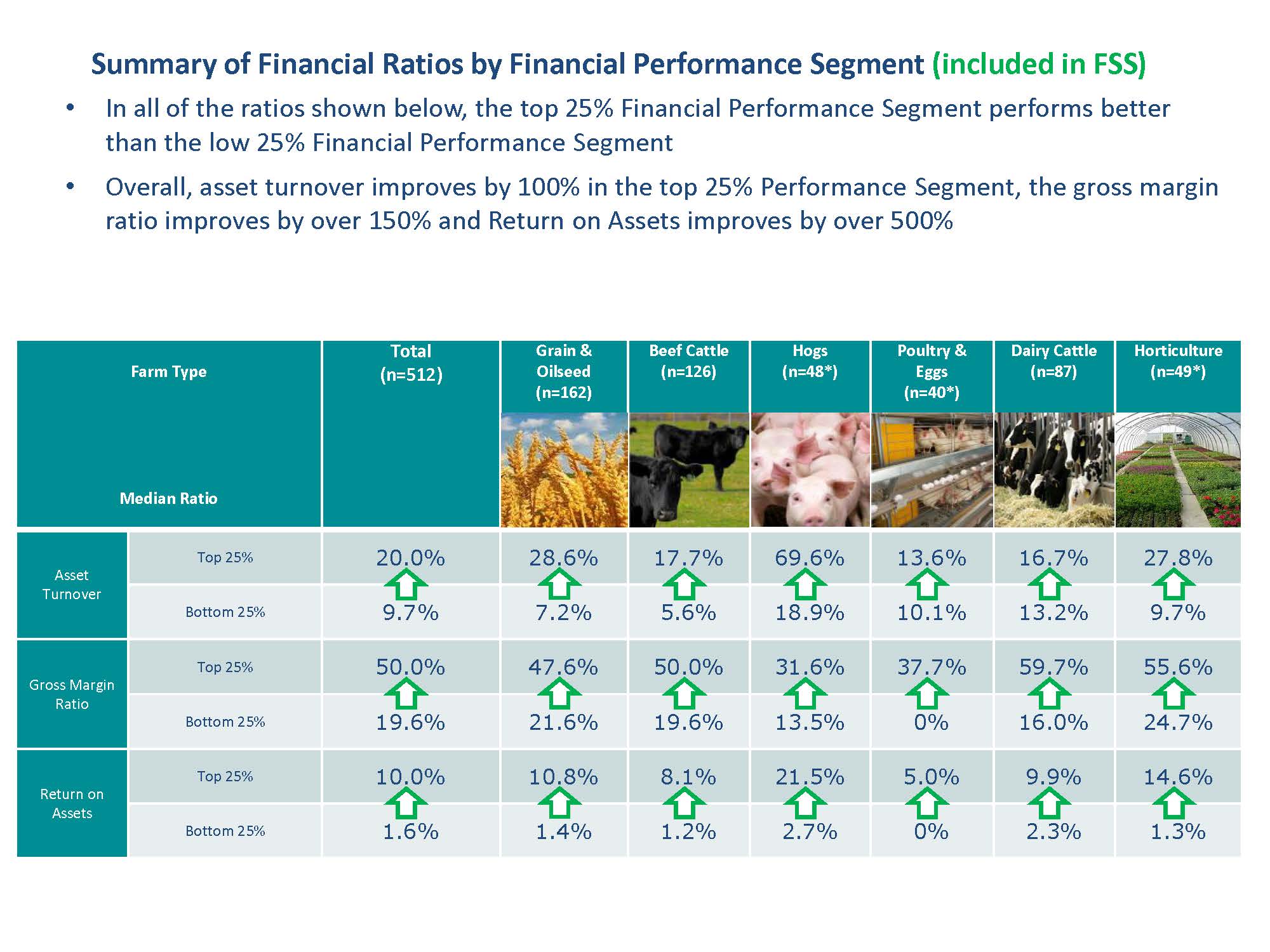 The Dollars and Sense study, commissioned by Agri-Food Management Institute (AMI) and Farm Management Canada, included 604 farms of all types and sizes, and farmers of all ages nationwide in the grains and oilseeds, beef, hogs, poultry and eggs, dairy, and horticulture sectors. It was completed by Ipsos Ag and Animal Health.
According to study results, leading Canadian farm businesses in the top 25 per cent financially out-perform those in the bottom 25 per cent by a wide margin: 525 per cent increase in Return on Assets (ROA), 155 per cent increase in Gross Margin Ratio, and 100 per cent increases in Return on Equity (ROE) and Asset Turnover.
 "For the first time ever, we have been able to clearly identify linkages between specific business management practices and financial outcomes," says AMI executive director Ashley Honsberger. "Management matters and this study illustrates the positive impact that the top habits can have on farm income." 

TOP SEVEN HABITS
The leading driver of farm financial success by far is continuous learning. Farms in the bottom 25 per cent are three times more likely to not seek out new information, training, or learning opportunities.
"Training and a lifelong commitment to personal development was at the top and this is no surprise," says Colin Siren, vice president of Ipsos Ag and Animal Health. "People who can adapt and change are more likely to be financially successful."
Number two is keeping finances current so that key farm decisions are made based on an accurate financial picture of the business. Farms in the bottom quartile are three times more likely to have financial records that are months behind and are also almost three times more likely not to monitor their cost of production.
Rounding out the top three is seeking the help of professional business advisors or consultants. Farms in the top quartile are 30 per cent more likely to work regularly with a farm business advisor or team of advisors.
Four other drivers also ranked highly in the results: having a formal business plan in place, knowing and monitoring cost of production, assessing and managing risk, and using budgets and financial plans.
"Implementing even one of the top seven activities can have a positive impact on a farm's profitability," says Honsberger, even if a business looks like it is doing well.
THE MOST PROFITABLE GRAIN FARMERS
Almost three quarters of the 183 grain farmers surveyed felt the financial health of their farm was a little or much better now than five years ago.
Nationwide, the top 25 per cent of grains and oilseed farms show a 10.8 per cent ROA compared to 1.4 per cent in the bottom 25 per cent; 47.6 per cent Gross Margin Ratio compared to 21.6 percent; 36.4 per cent ROE compared to 8.4 per cent; and 28.6 per cent Asset Turnover compared to 7.2 per cent.
Sixty-two per cent of grain and oilseed farmers make use of financial risk management planning — far higher than the average for all farmers of 46 per cent.
The study also showed 68 per cent use a structured production planning process, compared to only 53 per cent of all farmers, and 46 per cent use market or price risk management strategies, again higher than farmers as a whole at 31 per cent.
GETTING STARTED
"It's important to consider change in small steps instead of one large task that can seem overwhelming," advises Honsberger. "Use the off-season to attend education events or meet with a business advisor, for example."
A good place to start is Pledge to Plan, a website that outlines business management activities for each season, provides support tools, and shares stories of producers who've already gone through the process. It's available at www.pledgetoplan.ca. •