Ontario corn into 2017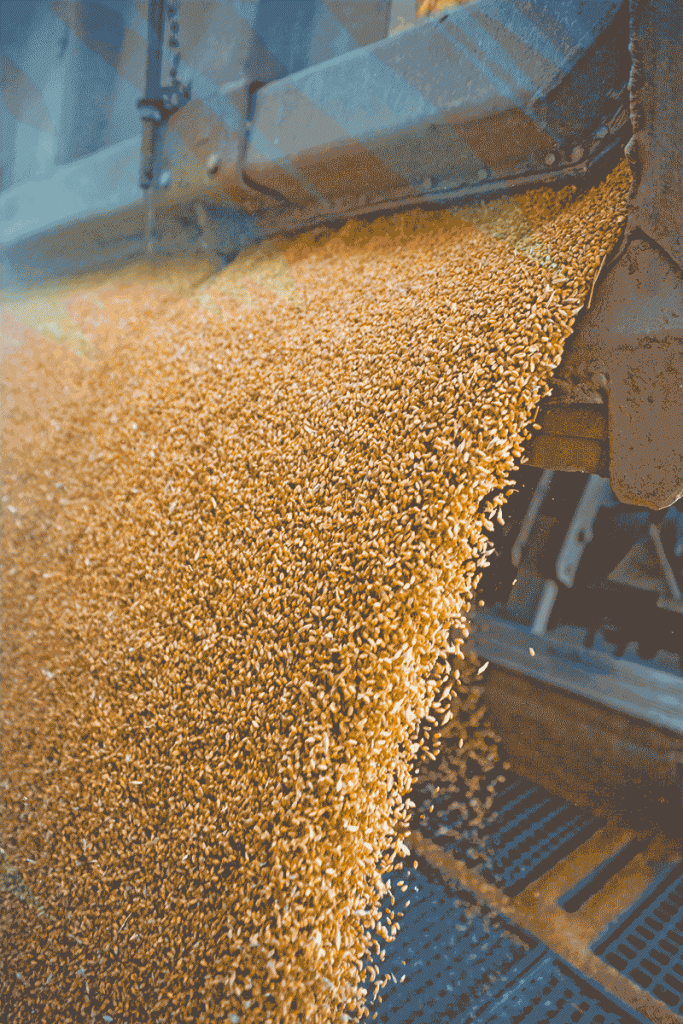 FOR ONTARIO CORN producers, the marketing challenge ahead is great. The story in the grains sector is one of great surpluses. In 2016, American farmers produced the biggest corn crop on record. With benign weather throughout their growing season, American farmers produced 15.226 billion bushels on an average yield 175.3 bushels per acre according to the latest United States Department of Agriculture (USDA) report available at press time. Corn futures prices have responded accordingly, trading in a down to sideways range since July 2016. As of the end of November, March 2017 corn futures are at $3.59 per bushel.
WEATHER
The story in the Ontario cash market has mirrored these low futures prices. In the summer of 2016, dry weather was impacting the Ontario corn crop and new crop basis reflected that going into the 2016 harvest season. This corn basis was accentuated in the summer by the import of American corn. At the time, there was a feeling within the Ontario trade that dry weather in many parts of Ontario would keep the Ontario corn basis at import levels into 2017. However, as combines started to roll in the fall of 2016 (with the exceptions of some specific areas of the province) corn yields were above expectations and in many areas above average. This has caused a weakening in the corn basis levels in late fall 2016, even at a time when the Canadian dollar was weakening.
CANADIAN DOLLAR
The lower Canadian dollar has added to maintaining a positive Ontario corn basis, even at a time of declining or sideways corn futures. As of the end of November, the Canadian dollar value was .7424 U.S., which is leading to positive basis values of $0.80 over the nearby futures. However, it must be cautioned that a lower Canadian dollar does not necessarily always translate into a higher Canadian basis in Ontario corn. With our import and export situation of corn, as well as a captive supply during the fall and winter, much of our basis determination is made by localized supply and demand. Needless to say, aside from that, the Canadian dollar has been a stimulus to Ontario cash corn prices over the last year. It is likely to continue into 2017.
REGIONALITY
There are also big differences in the Ontario cash corn market between southwestern Ontario, central Ontario, and eastern Ontario toward the Quebec border. Each particular area has its own demand components and basis can be much different in new crop and old crop terms. Producers need to measure and be aware of the different demand and supply factors within their region of Ontario to better judge cash prices. Flat cash corn pricing in tonnes is very common as you get to the Quebec border. Every region within this province has its own unique corn price characteristics.
As of the end of November, the cash price for corn ranges from $4.31 – $4.81 per bushel, with higher prices reflected in eastern Ontario. Old crop cash corn prices are under the weight of the big American corn crop in the United States, which has dominated corn futures action since July. Even though 15.226 billion bushels of American corn is a record crop, total demand is set at 14.610 billion bushels, also a record. Keeping up with that demand into 2017 will be a challenge and any hiccup on that road will cause corn futures prices to rise.
INTERNATIONAL PRODUCTION
In the Southern Hemisphere, corn is being planted in the fall of 2016 in Brazil and Argentina. Any production issue with this crop will be positive for corn futures prices this winter. There is also the possibility of a LaNina event for 2017, which is typically bad for South American crops. Along with South America, Russia and Ukraine are increasingly taking their place in world corn markets. Still, with the Americans planting 94.5 million acres of corn last year, their planting intentions in 2017 will be key. The USDA will announce their projected 2017 U.S. corn acreage on March 31, 2017. This will be a flashpoint for new crop 2017/18 corn pricing.
Of course the challenge for Ontario corn farmers is to price their corn with the best futures and basis values. This is not always an easy thing to do, but both facets need to be part of a corn marketing plan looking ahead. Ontario planted 2.015 million acres of corn last year with projected production set at 309 million bushels. In 2017, it may be the same or more. Daily market intelligence will be key and standing marketing orders can be very helpful. There will be many profitable market opportunities ahead.
Philip Shaw farms near Dresden, Ontario. He is the author of the Grain Farmers of Ontario Market Trends Report published 14 times per year. He speaks on grain prices across Canada and his commodity commentary can be read regularly in several publications. •