Stripe rust samples needed!
NEW RESEARCH UNDERWAY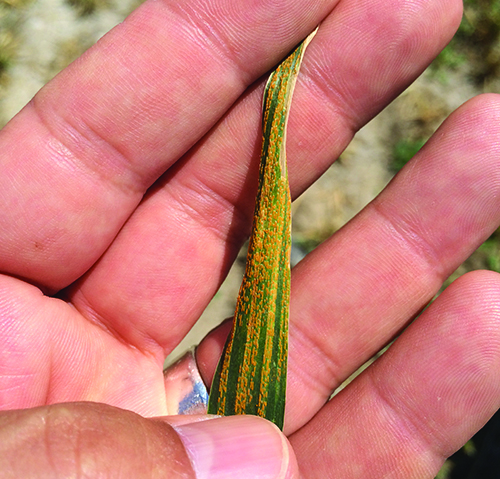 FOLLOWING THE HIGH severity of stripe rust in the wheat fields in southwestern Ontario in recent years, the University of Guelph Wheat Breeding Program is undertaking a new research project to study the distribution of different races of rust diseases, and stripe rust in particular, in Ontario. For this purpose, researchers require the collection of as many rust samples as possible from across Ontario. Your assistance in collecting samples is very important to the researchers and is much appreciated. Below is the guideline for collecting samples.

GUIDELINE FOR COLLECTING SAMPLES
Samples should be taken from plants with fresh and fully developed pustules. Cut at least 10 leaves with symptom and fold it in half. The back of the leaf will be outside of the fold. Place five folded leaves in a small paper envelope and leave it to dry for 24 hours at room temperature. It is recommended to send the samples right after 24 hours, but if it is not possible you can keep the envelopes in the fridge for a couple of days and send them later. Please do not use plastic bags and do not staple or seal the envelopes. Please do not expose the samples (envelope) to the bright sun or heat.
Please mail samples to:

Dr. Mitra Serajazari
Wheat Breeding Program
Plant Agriculture, Crop Science Building
University of Guelph
50 Stone Road East, Guelph, ON  N1G 2W1
Along with the samples, please provide the following information:
1.    Location (Please be as specific as possible)
2.    Collection Date
3.    Wheat line/cultivar
4.    Stage of growth of wheat
5.    Severity of rust infection (0-100 % infection)
ACCURATE IDENTIFICATION OF STRIPE RUST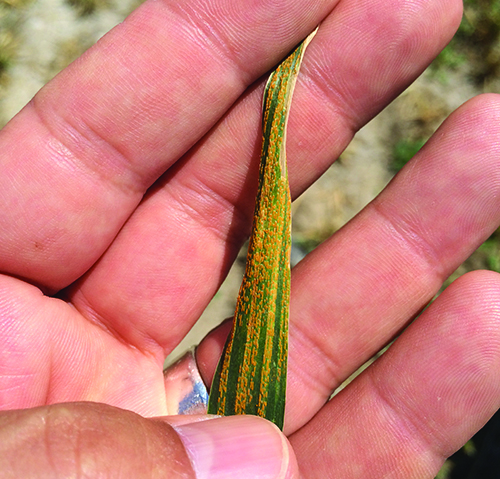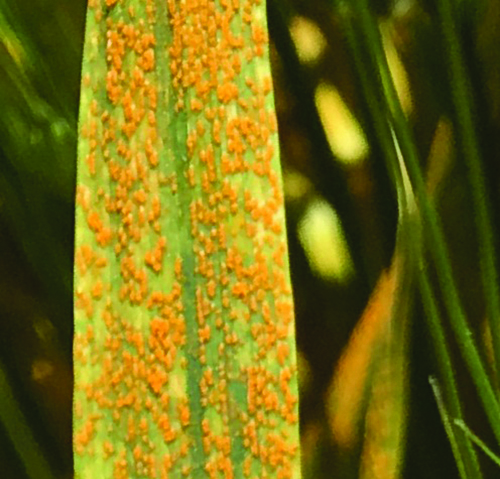 YELLOW OR STRIPE RUST
Pustules are yellow-orange and follow the veins of the leaves in "stripes". It can be found on first leaves of winter wheat at the beginning of growing season because it prefers a colder environment compared to leaf rust and stem rust.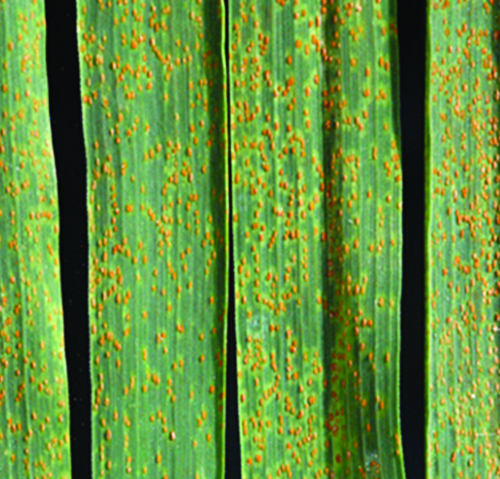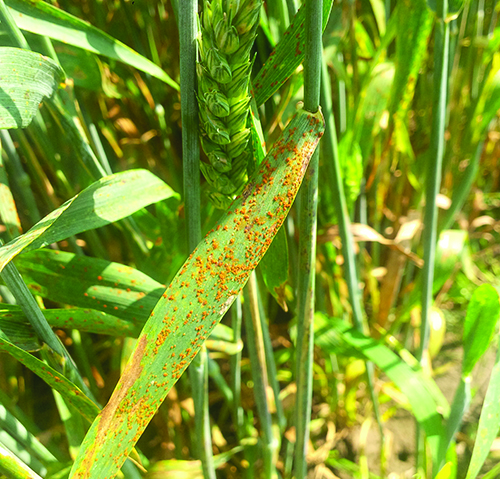 LEAF RUST OR BROWN RUST
In leaf rust, pustules are brown and scattered with no specific pattern and are usually found on the upper side of the leaf. It appears at the end of the season because it prefers warm conditions.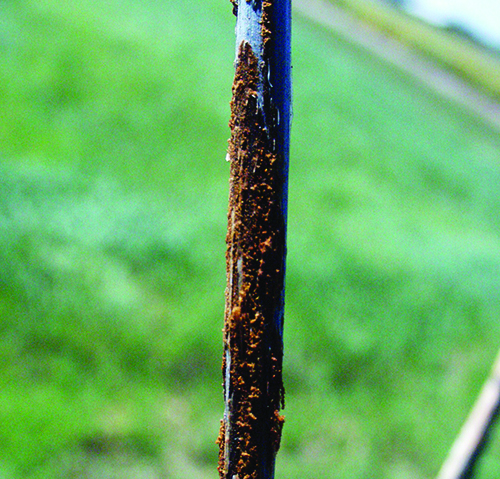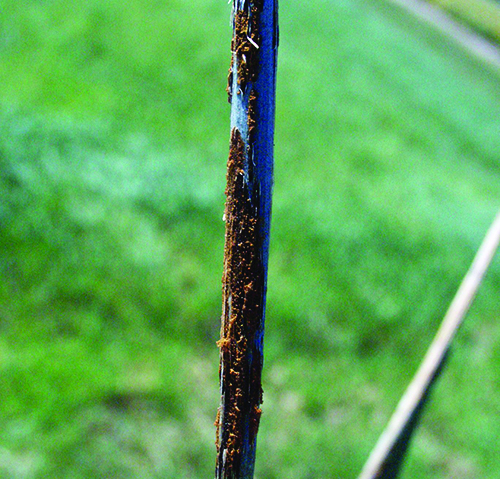 STEM RUST
Stem rust pustules are bigger and dark orange in colour. It has no pattern and is scattered on both sides of the leaves. Pustules can be seen on stems as well. Pustules rupture on the surface of the stem. It shows up at the end of the season. •