Business side: Retaining employees
CONVERSATIONS WITH BUSINESS EXPERTS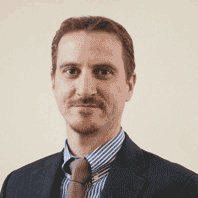 (J.M.) THE WORKPLACE SAFETY AND INSURANCE BOARD (WSIB) HAS MADE CHANGES TO THE EMPLOYER PREMIUM RATES. HOW WILL THE CHANGES AFFECT ONTARIO GRAIN FARMERS?
(S.B) Farmers and farm employers are among the 300,000 businesses in Ontario that are registered with the WSIB and hold workplace injury and illness insurance with us. After conducting a multiyear engagement study with businesses across the province, we are changing the way we calculate premium rates at the WSIB so the process is easier to understand and more accurately reflects the risks associated with operating your businesses.
A new model for calculating insurance premium rates, with a more simple classification method and structure for determining premium rates, will be implemented in 2020.
WHAT ARE SOME OF THE CHANGES FARM EMPLOYERS CAN EXPECT TO SEE?
Simple and easy to understand — The WSIB is adopting a new North American standard classification system already used by Statistics Canada and the Canada Revenue Agency. This will help us simplify and streamline classifications and make it easier for you to understand how your business and other businesses are classified with the WSIB. The new insurance premium rate setting model will also be clear, simple, and easier to understand.
Fair premium rates — The new system will take claims made by each business into account, so you will pay insurance premium rates based on your actual workplace injury history.
Premium rate stability — Projected premium rates are being introduced and will provide you with the future direction (up or down) of your insurance premium rates. Projected rates will help businesses prepare and adjust for future rate changes. Changes will also be capped so they are spread over time to allow you to adjust to any changes gradually.
Collective liability – The rate framework is revenue neutral. This means the overall total amount of insurance premium dollars collected by the WSIB will not change. We will continue the existing risk sharing arrangement among all employers who collectively pay premiums to maintain the insurance fund.
WHAT DO FARM EMPLOYERS NEED TO DO ABOUT THE WSIB INSURANCE PREMIUM CHANGES?
On September 8, we launched an extensive engagement campaign about the rate framework. Every business registered with the WSIB will be receiving a letter with information about the rate framework, the new classification system and what their new classification will be in the new model, along with how to update or change your new classification information online at wsibrateframeworkreform.com. We are asking all employers, including farm employers, to review the letter and their new classification to make sure it is correct. •