Damaging impact
THE 2017 HURRICANE SEASON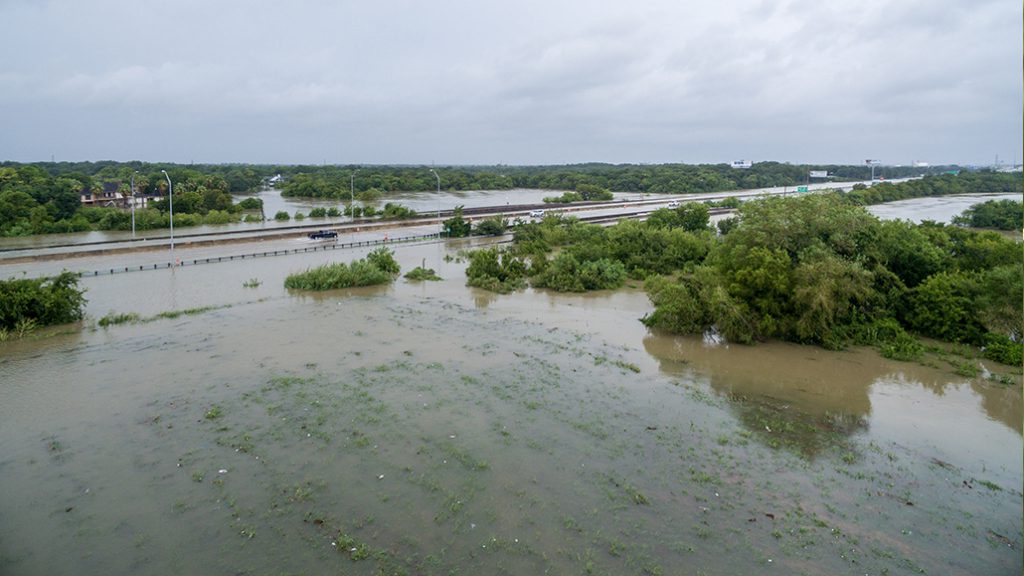 THE 2017 HURRICANE season — Harvey, Irma, Maria, and Nate — savaged a wide range of U.S. agricultural sectors, producing immediate crop losses and longer term damage that is still hard to quantify.
TEXAS
In Texas, Harvey hit crops still in the field — notably cotton — but also affected grains and similar products in storage. Michael Klein, spokesman for the USA Rice Federation, said the damage would be "disastrous" for rice and cotton growers. Cotton production was projected at two million bales in the Corpus Christi area before the storm. "That's not going to happen now," says Klein.
Though much of the crop was harvested, hundreds of tarp-covered modules in which cotton is stored were blown apart and many others were saturated with water and ruined. Cotton losses could top $125 million, according to the South Texas Cotton and Grain Association.
An estimated 1.2 million beef cattle were pastured in the 54 counties hit hardest by Harvey. Livestock losses have been hard to assess as farmers track down lost or dead animals. As of mid-October, the U.S. Department of Agriculture (USDA) had not released totals, but Thomas Swafford with the Texas Animal Health Commission said Texas cattle "fared better during Hurricane Harvey then what we saw during Hurricane Ike [$66 million in losses] and during Winter Storm Goliath [which killed 19,000 beef and dairy cattle]."
Specialty crops were also damaged — pecans, olives, squash, melons, pumpkins, and produce. Texas is a significant corn and soybean producer, and while much of the production is located outside the storm-affected area, any grain moved into storage along the Texas coast was at risk — for example, 24% of U.S. wheat production is shipped through Texas Gulf ports, according to Mike Steenhoek, executive director of the Soy Transportation Coalition.
Cotton gins and warehouses also took a serious hit and an unknown amount of farm equipment was lost or damaged.
FLORIDA
The hurricanes prompted shutdowns and shipping delays at ports from southern Texas to south Florida, but did not devastate transportation and port infrastructure, according to Steenhoek, although some repairs will still be required and that will increase shipping costs in both the short- and long-term. For example, Tampa's port, while not a major export facility, handles large fertilizer import shipments, so hurricane damage there will affect transportation expenses and ultimately farmers' production costs.
The most recent U.S. Census of Agriculture (2012) puts the market value of Texas' agricultural products at almost $25.4 billion per year. The leading commodities are cattle and calves ($13 billion), poultry and eggs ($2.6 billion), milk ($1.7 billion), cotton and cottonseed ($1.6 billion), and corn ($1.5 billion).
Florida's agricultural output is much smaller, valued at $7.7 billion in 2012, and dominated by fruits and tree nuts ($1.6 billion), vegetables, melons, potatoes, and sweet potatoes ($1.3 billion). Within those categories, sugar cane and citrus are especially important. Almost 80% of U.S. citrus production is Florida-based, and with estimates from the Florida Department of Citrus that 30 to 70% of the crop was destroyed, some analysts suggest crop losses from Irma could boost the price consumers pay for a gallon of orange juice by as much as $2.30. That figure on crop losses could increase as damaged fruit continues to fall off trees.
Florida also dominates U.S. cane sugar production, supplying 53% in 2016, followed by Louisiana, Hawaii, and Texas. According to the USDA, Texas and Louisiana growers expected little impact from the hurricanes, but sugar refineries and supply chains were impacted. Predicting Florida's cane losses is difficult, as plants may survive having their leaves shredded and still produce a partial harvest.
"The damage to cane can be a two- to three-year event, depending on how much got pulled up and moved around, the damage to stalks, to the plant, to the root system," said Ryan Weston, chief executive officer of the Florida Sugar Cane League. "Damaged or broken cane must be removed quickly to avoid rotting in the fields; sucrose content may be reduced, and cane that is typically used for replanting may not be available for the next season."
PUERTO RICO
Puerto Rico, a net importer of agricultural products, had less than $600 million in agricultural sales in the same year, concentrated in specialty crops like coffee, fruits, vegetables, and nursery products. As of mid-October, 80% of Puerto Rico's agricultural production was reported to be destroyed. •