Business side: A residential landlord
CONVERSATIONS WITH BUSINESS EXPERTS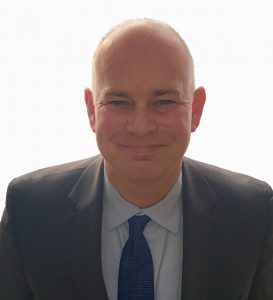 (J.M) SOME FARMERS ARE RENTING VACANT HOUSES ON FARMLAND THEY OWN OR HAVE RECENTLY ACQUIRED, WHAT DO GRAIN FARMERS NEED TO KNOW ABOUT BEING RESIDENTIAL LANDLORDS?
(B.K.) There are plenty of rules and responsibilities that come with being a residential landlord. The good news is plenty of information can be found online or by consulting your lawyer. It's important farmers, or anyone renting out a home, understand what it means to be a landlord.
A landlord is the owner of a house that is rented or leased to an individual, called the tenant — making the relationship between the landlord and tenant a tenancy. The Residential Tenancies Act, 2016 (RTA) covers the rights and responsibilities of both parties in Ontario. Since every tenancy arrangement is unique, it's vital that farmers who are landlords determine whether the legislation and residential landlord law applies to their property and circumstance. Reviewing the RTA or consulting legal advice can help clarify your roles and responsibilities.
WHAT ARE THE RESPONSIBILITIES OF BEING A RESIDENTIAL LANDLORD?
The RTA outlines everything in detail, but farmers should be aware of some of the key responsibilities:
Compliance — as a landlord, you need to be in compliance with the ruling legislation, the RTA. At minimum, this includes providing tenants with required information, a tenancy agreement, and the landlord's address for service. Compliance is enforced through the Ontario government's Landlord and Tenant Board.
Maintenance — it's the landlord's responsibility to keep the rental unit in a state fit for habitation. This includes repairs when necessary.
Alternate accommodations — it's also the landlord's responsibility to find alternate acceptable accommodations or provide a reduction in rent for a period if there are issues with the rental unit that prevent the tenant from occupancy that have been caused by the landlord.
For more information, brochures, and guidelines for landlords, visit the Landlord and Tenant Board website – www.sjto.gov.on.ca/ltb/.
WHAT ARE SOME LEGAL TIPS YOU CAN OFFER FARMERS ABOUT BEING A RESIDENTIAL LANDLORD?
Get it in writing — use a written tenancy agreement that complies with the RTA. I recommend getting a professionally prepared agreement by a lawyer or a real estate agent who is knowledgeable about the RTA in Ontario. Make sure the agreement includes the identified premises, terms of lease, rental amount, and prepaid rent (one month of prepaid rent can be included in the lease for monthly tenancies).
Be specific — make sure the outbuildings and areas that are included (or not) in the lease are specified in the agreement.
Determine responsibilities — clearly identify which party is responsible for paying for services and/or utilities.
Remind tenants that it is a farm — renting a home in the country isn't for everyone, so remember to make it clear to prospective tenants that the property is actively farmed (if that is the case). Some tenants may not be used to the odours and noises that are part of a farm operation.
Be fair — as a landlord, you owe tenants the quiet use of the unit without undue interference. And while you may still be farming the land around the unit, you need to account for the tenant. That could mean adjusting your manure spreading or combining schedule. But remember, tenants have to be reasonable too, and in Ontario we have the Farm and Food Production Protection Act. The act provides a certain level of protection for farmers from complaints arising from nuisances, such as dust or odours that are the result of normal farm practices.
Overall, residential landlords, including farmers, need to remember to do their homework. Residential tenancies are highly regulated in Ontario and it's imperative you do your due diligence to know the rights of a landlord and those of the tenant. •