Barley and oats
GROWING SUCCESS IN 2018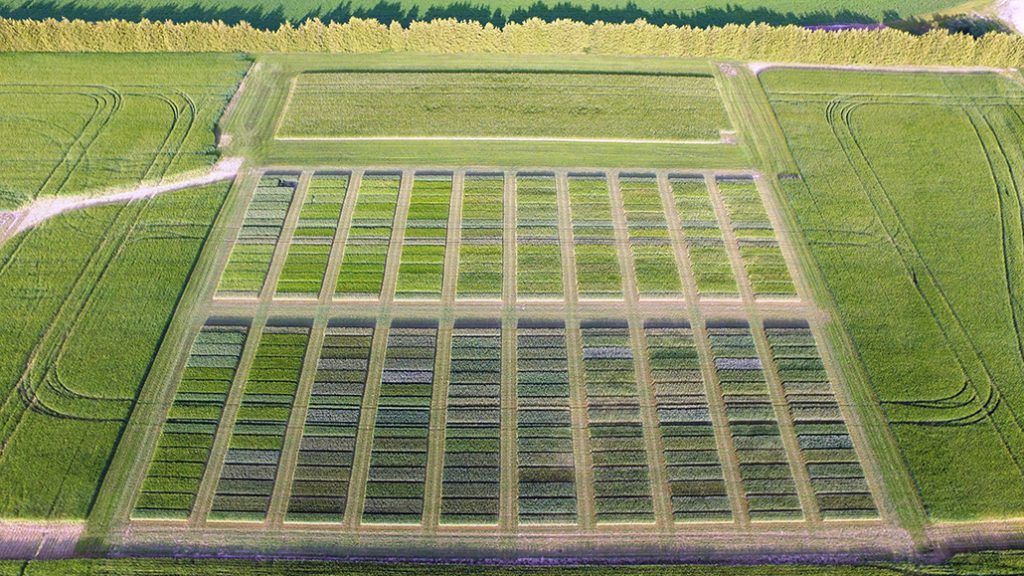 SIGNIFICANT PRICE MOVEMENT was seen for barley and oats in December and January, which may have some farmers considering spring cereals. Here's a roundup of best advice on variety choices and crop management for 2018, including the latest on disease and pest issues you should watch for.
VARIETY SELECTION
In terms of variety selection, Joanna Follings, cereals specialist at the Ontario Ministry of Agriculture, Food and Rural Affairs, advises choosing those best suited to your growing area, as well as those that have resistance to any diseases that may be a challenge on your particular farm such as crown rust in oats or Fusarium head blight in barley. Growers can find information on what varieties are best suited for their regions through the Ontario Cereal Crop Committee Performance Trials data available at gocereals.ca.
Quentin Martin, president of Cribit Seeds and Wintermar Grains in West Montrose, agrees that there are indeed significant barley variety performance differences across cropping areas and that 'Dignity' has been the benchmark six-row barley variety for some time in Area II and Area III. He advises that if you are under-seeding, choose a six-row variety, but if straw quality and test weight are paramount, then choose a two-row.
Martin says that as far as he's aware, the current oat benchmark variety produced by Agriculture and Agri-Food Canada breeders is AAC Bullet. "There are new variety breeding and screening initiatives underway in Ontario," he adds, "that should result in new varieties in years to come."
BEFORE, DURING, AND AFTER PLANTING
Wintermar Grains does not recommend planting barley following a barley or winter wheat crop the previous year, nor planting barley in fields with a history of wild oats or heavy quack grass pressure. Similarly, don't plant oats in fields with any history of wild oats or fields with anything but a very low quack/annual grass pressure. Oats should also not be planted in fields where Pursuit herbicide was used the previous year.
Follings stresses that cereals are very responsive to planting date, and by planting in a timely manner, growers will be able to avoid hot, dry conditions during the critical flowering period.
"In southwestern Ontario, the target date for planting spring cereals is April 10," she says. "It's April 15 for central and eastern Ontario and May 10 for Northern Ontario."
Growers should also consider the use of a fungicide seed treatment to protect plants from early-season diseases. Follings notes that germination and emergence is slower under cooler conditions and a fungicide seed treatment will help protect the seedlings when emergence is slower. In addition, Follings points out that uniform stands are important for spring cereal crop success.
"Cereals should be planted as uniformly as possible at one inch deep," she explains. "However, it is important to plant into moisture to ensure quick and uniform emergence, so this depth may need to be adjusted depending on soil conditions."
Barley should be planted at one to 1.4 million seeds/acre and oats should be planted at 800,000 to 1.2 million seeds/acre, depending on seed size and planting date.
Follings also stresses that spring cereals should be planted with a starter fertilizer that factors in current soil test results. "Additionally, if growers want big yields, they need to push their nitrogen rates," she says. "Ontario research has shown that there is a nitrogen by fungicide interaction in barley and oats similar to what has been found in winter wheat. When high nitrogen rates are applied in conjunction with fungicides, yield increases are more than just the additive result of fungicide only plus nitrogen. However, a variety's disease tolerance also has an impact on the level of responsiveness to fungicides, so it is important to look at performance data and see how the varieties respond."
DISEASE AND PEST RISKS
Follings says it's difficult to predict what diseases and pest pressures will be relevant this year in barley and oats. Growers should be aware of what pest pressures they have had in the past and monitor fields with a history of these issues. In terms of diseases, she says crown rust in oats and Fusarium head blight in barley continue to be a challenge in these crops, "so growers should select varieties with resistance to those diseases and scout their fields throughout the growing season."
Martin adds that in some areas, cereal leaf beetle was a concern in 2017 and that he and his colleagues treated for them in a few fields and plot areas. In 2017, with the cool wet spring conditions, he also saw some Browning Root Rot, a soil-borne disease that can be very hard on barley yield and quality. Wintermar Grains recommends that in barley, best fungicide results will be attained with application after the flag leaf has emerged but before head emergence in order to maintain protection through the grain-filling period to enhance grain test weight. If following corn, consider a second fungicide application at flowering to reduce the risk of Fusarium. •