Slow to download
RURAL AMERICA'S STRUGGLE TO INSTALL BROADBAND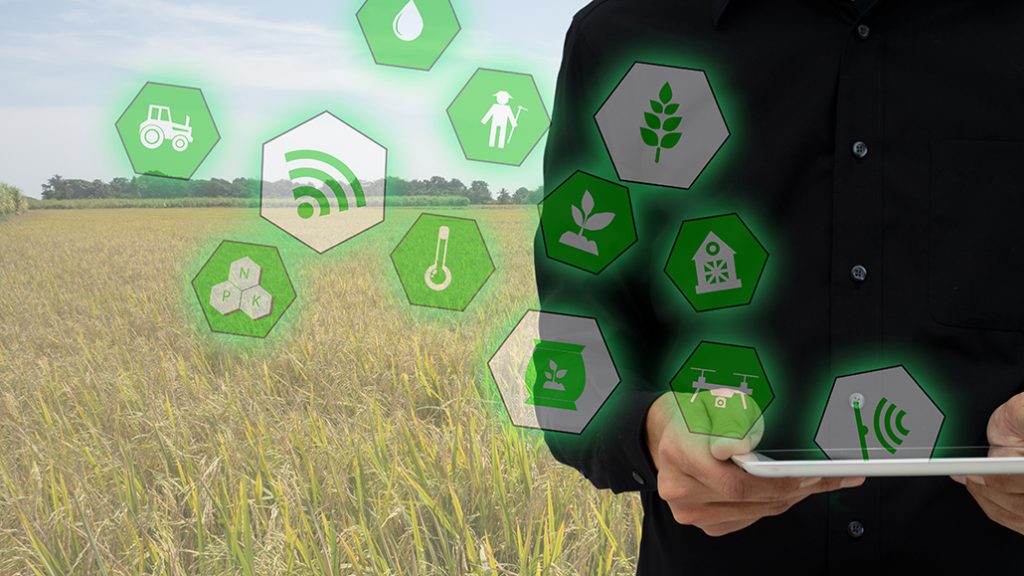 A 2016 FEDERAL Communications Commission (FCC) report found that while 10 per cent of all Americans lacked broadband service, 39 per cent of rural residents were without access.
Almost 40 per cent of rural Americans — an estimated 23 million people — did not have access to high-speed internet (broadband) in 2017, according to the Farmers' Business Network. In contrast just four per cent of urbanites were without service.
That rural shortfall is a problem especially for farmers, explains Robert von Wolffradt, chief information officer for the state of Iowa:
"With today's technology, whether it's the tractors, the combines, soil moisture, temperatures, or wind speeds, it's all provided through data, and the data comes over the internet," he says. "If something is going on with the tractor, it's configured to call back to the manufacturer and say it needs this part, then communicate back with the farmer, so chances are he doesn't have to leave the farm because the smart vehicle's sensors contact the manufacturer and let the farmer know who is going to show up and when with the part."
"That's just one example. Another is economics — communicating with the suppliers, co-ops, and everyone else the farmer deals with on a daily basis. Then there's marketing grain — lots of deals are made, sales negotiated over the internet."
Internet access also affects the ability to incorporate new agronomic practices such as variable rate application of fertilizer or pesticides and the use of drone technology to cut down on fuel use.
"It's all electronic, it all requires broadband, so it really puts farmers at a disadvantage to not have internet access."
HIGH COSTS
The United States has relied on telecommunications companies to build broadband infrastructure based on business considerations, von Wolffradt explains.
"If a company has only a farm or two in a particular location, they do a calculation to see if it's cost-effective to run fiber optic cable in the ground and all the related construction for the number of subscribers they will gain.
"Nine times out of 10, putting that service into a rural area isn't cost-effective. That's why we don't have a lot of broadband service today."
Many of the efforts to encourage better internet service in the rural U.S. are occurring at the state level, where tight budgets are commonly a limiting factor. For example, several years ago Iowa created a state broadband office to provide grants to help service providers with build-out costs, but the state legislature has repeatedly failed to fund the grant program.
Iowa also provides an exemption from property taxes for telecom service providers — a program that has approved more than $100 million in tax breaks, and Iowa's governor has requested $2.6 million for grants in the next state budget.
SIGNS OF SUPPORT
Broadband enthusiasts are also encouraged by the initial outline of the federal government's omnibus infrastructure proposals, which include internet expansion as one of the target areas in a section to be funded at $50 billion.
How much support the federal plan may actually provide is highly uncertain, however.
First, high-speed internet projects will have to compete for funding with a long list of other infrastructure needs, including roads, bridges, public transit, rail, airports, maritime and inland waterway ports, drinking water, waste water, storm water, power and electric, governmental generation, transmission and distribution facilities, flood risk management, water supply, and waterways.
The funding outlook may be further complicated by the plan's matching fund rules, which stipulate that 80 per cent of project funds must come from the state or private sources and 20 per cent from the federal program — a problematic equation since state funding is already under severe pressure.
Another federal initiative under the FCC is the Connect America Fund, which requires companies that get FCC support to provide a minimum of 10 Megabits per second download speeds and one Mbps upload speeds at rates comparable to those in urban areas (though its value is questionable since those speeds are lower than the upload speeds required for current broadband status).
So far, the FCC has found few interested participants for the program.
Some private companies are also exploring options, and there are suggestions that the quickest route to broadband service for farmers may be to form local cooperatives with other interested residents in the area — an approach that has a long history in U.S. electric and telephone cooperatives which brought services to rural America in previous generations. •