Selling Canadian soybeans in Asia
A SOY CANADA TRADE MISSION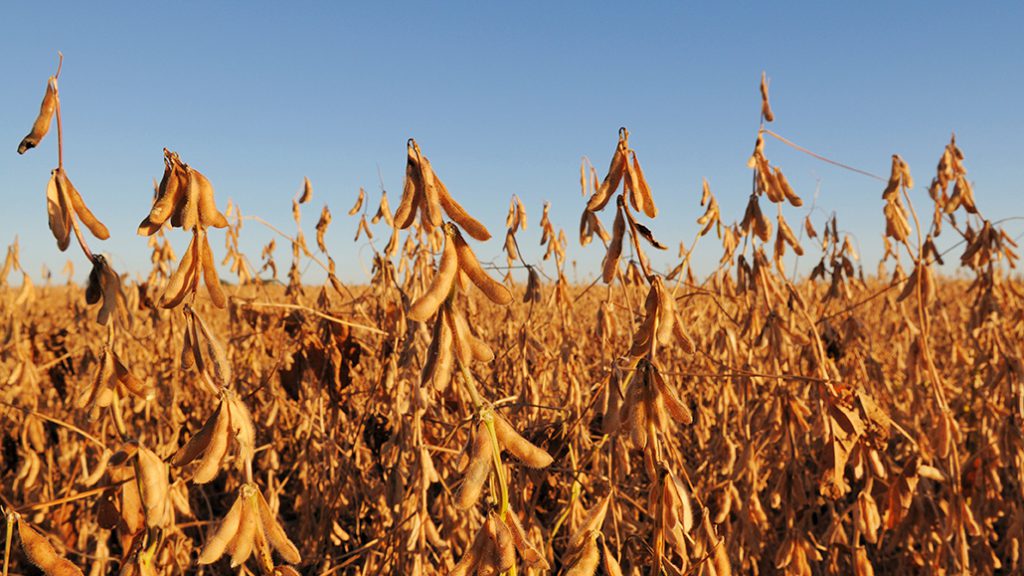 DURING SOY CANADA'S trade mission to Japan and Taiwan earlier this year, buyers said they wanted a consistent supply of high-quality, non-genetically modified (non-GM) soybeans and they wanted to see Canadian industry marketers more often. In return, suppliers asked that buyers consider importing higher-yielding non-GM varieties from Canada.
"Canada has a very good brand, with a reputable IP [identity preserved] traceability system," says Mark Brock, director of District 9 (Perth) for Grain Farmers of Ontario, who participated in the trade mission. "With the competition heating up from the U.S. and even China, it's important to maintain good relations."
Annual visits to Japan have been a staple in the industry to discover any concerns and to update buyers on what is happening in the marketplace.
"Japan is our biggest customer for higher-value, non-GM beans — more than 20 per cent of the total of these Canadian exports went into that market in 2017," says Ron Davidson, executive director of Soy Canada.
In 2017, more than 350,000 tonnes of soybeans, worth more than $260 million, were exported to Japan. More than 80 per cent of these were non-GM varieties.
It was a first-time visit to Taiwan for Soy Canada. There, recently-introduced regulations require all foods with more than three per cent GM material to be labelled as GM. The new requirements helped fuel a huge boost in demand for Canadian soybeans. In the past four years, shipments went from 6,000 to 40,000 tonnes and in early 2018, they accounted for 60 per cent of the market share in Taiwan — higher than the U.S. or any other exporter.
CONSUMER PREFERENCES
Brock says that consumer preferences in both countries are driving GM-free purity demands from manufacturers of products like tofu and miso.
Canada's Identity Preserved (IP) system is key to driving sales within these markets. It traces the commodity from seed to export, ensuring soybeans are segregated, managed, and monitored to meet the exacting specifications of customers.
"We are able to grow both GM and non-GM beans, and our segregation system is the best in the world," says Brock, adding that, while there are financial gains to be made by growing non-GM IP beans, producers need to be aware of the extra work that's involved.
"The biggest challenge is understanding the cost of production," he says. There's a higher cost to growing these soybeans and more management involved, including detailed record-keeping, maintaining quality with good moisture levels, and careful storage after harvest. Yields for these soybeans can be lower, but the prices they command are higher.
"You have to understand the system and there are lots of opportunities, but everyone has their own threshold in terms of risks and rewards," Brock says, adding that contractors need to be able to offer IP soybean growers a premium that doesn't set up a barrier for customers in terms of purchasing price.
Davidson said that the Asian importers they met were asked to work with their processors on considering new, higher-yielding non-GM varieties from Canada. He emphasized that the best way to obtain the assured supply they wanted would be to begin accepting these soybeans.
"The yields for our new GM varieties are increasing, so in order to keep producer interest in growing non-GM varieties, buyers have to either accept the new non-GM varieties or provide a higher premium on the current ones," he says. "That's something they don't want to do."
SHARED INTERESTS
Japanese and Taiwanese buyers are very sensitive to what consumers want, and Davidson pointed out that the two sides have a shared interest in getting new non-GM varieties into the marketplace.
"We asked that when we propose new varieties and send over samples, if they don't like them to tell us why," he says. "This will help the breeding process going forward."
Davidson said he hopes that, in the future, a co-operative relationship can be developed between Japanese and Canadian laboratories.
Asian buyers are also sensitive to the protein content in soybeans. Canadian non-GM soybeans have a protein content of between 41.5 and 42 per cent, a figure that's confirmed every fall with about 400 samples that are tested by the Canadian Grains Commission.
"Importers always want higher protein content, but it was not an issue on this mission," Davidson says.
Overall in 2017, Canada sold soybeans in 71 markets, the largest of which were China (nearly $1 billion dollars), the European Union (more than $600 million), the U.S. ($356 million), and Japan (more than $260 million). Soy Canada has set an ambitious target of increasing seeded soybean acres to 10 million in 2027 from the current 5.5 million. Most of that growth will be in GM crops in western Canada, where the recent expansion has fueled optimism for a new soybean processing facility in Manitoba.
In Ontario, about three million acres of soybeans will be planted in 2018 with about a quarter of that being non-GM. •