At issue in 2019
CONCERNS FOR AMERICAN FARMERS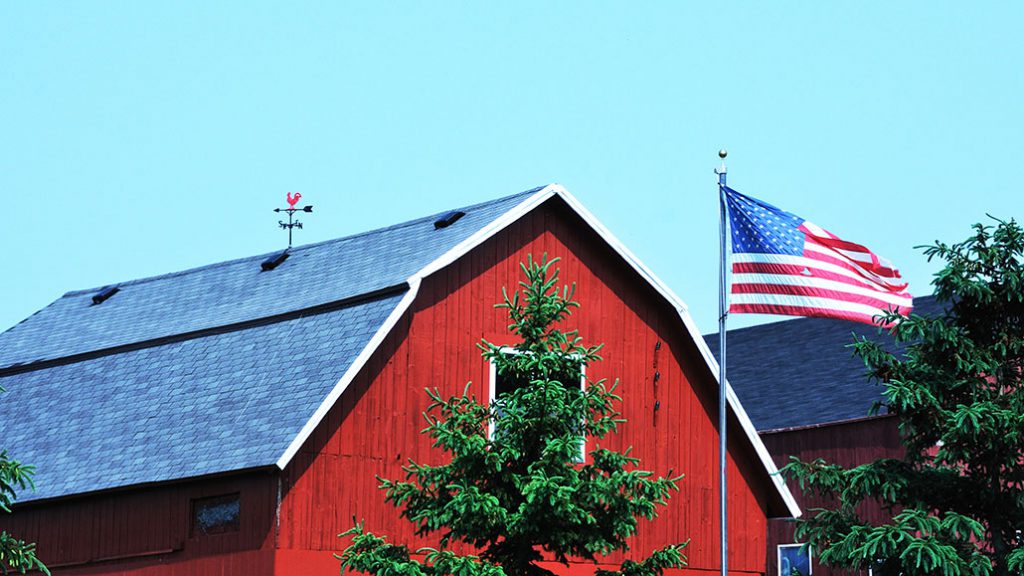 HEADING INTO 2019, Ontario Grain Farmer spoke to four U.S. farm leaders to get their thoughts on the big-ticket issues facing America's farmers.
FARM POLICY
Farm policy is a top issue as all four leaders hoped the long-delayed farm bill would be passed during the post-election lame duck session of Congress. A failure to complete the process would force the House and Senate agriculture committees to start from scratch to pass a bill in the new Congress with re-aligned committee rosters and a new House chairman.
On the other hand, a successful passage in 2018 would allow the focus in 2019 to shift to regulations implementing the new law.
"It's really important for our producers," says Kevin Chrisp, president of the National Corn Growers Association (NCGA). "We're no longer singly focused on Title 1 commodity programs. Our producers want to know they can depend upon crop insurance as their safety net."
"The farm bill is very important to make sure we keep crop insurance as the farmer's primary risk management tool," says Davie Stephens, president of the American Soybean Association (ASA). "With farm income down, we also want to make sure we keep the Agriculture Risk Coverage (ARC) and Price Loss Coverage (PLC) programs."
TRADE
"Trade has always been important for corn growers, and we're feeling good about the fact that we've reached an agreement with the U.S., Canada, and Mexico," says Chrisp.
"We're preparing the groundwork to do everything we can to get that ratified in the Senate early in 2019."
Chrisp is also encouraged by the new U.S. agreement with South Korea.
Kevin Ross, NCGA vice president, agrees. "I think trade issues are up front in everyone's mind just because of the effect they're having on our prices, especially when you have a big crop. That grain has got to move, and we know we're going to have a harder time moving it because of some of these issues."
Trade is also a top priority at the ASA, according to Stephens.
"Trade is always on the mind for our soybean growers. We export around 60% of our soybeans. China gets 30%. So, if you look at three rows of soybeans, one of those rows is going to China."
PRICES AND PROFITABILITY
"Farm income is down some 50% since 2013 and commodity prices are down," Stephens says. "Farmers are already in a pinch, and we're having quality issues with crops that have been left in the field. Farmers are very resilient about adapting to whatever comes, but at some point that adaptability isn't what it has been," he explains, predicting that U.S. farmers will be cautious with their 2019 crop decisions.
Ross notes concerns about input costs. "Right now fertilizer prices are really high, and land rents have not wanted to move down. Some of that goes back to the trade issues with China, because a lot of that fertilizer is manufactured in China," he says. "I've heard grumbling from guys about that issue. With input costs high and interest rates along with that — when you add it up it seems like we've gone the wrong direction for what prices are."
BIOFUELS
For Chrisp, ethanol and biofuels are a perennial issue.
"We're looking forward to get the Environmental Protection Agency (EPA) to put rules in place for E15 [a fuel blend containing 15% ethanol] to be marketed year around," he says. "That will be a great opportunity for farmers and open some doors for the public as far as choice goes. It should be a fuel at a little lower cost and a somewhat lower carbon content, which will be a nice choice for those who view climate change as a big issue."
Dave Miller, staff economist for the Iowa Farm Bureau Federation, also sees the government's biofuels policy as a "big deal" for the Midwest but offers a caveat: "The president's talked a good message on biofuels, but his first EPA administrator [Scott Pruitt] was lousy on biofuels. The president announced his biofuels policy weeks ago but nothing has happened yet."
AGRONOMIC ISSUES
Ross foresees continuing challenges with some of the newer farm chemicals. "We didn't hear as much about dicamba this year, but there are still some problems. There's a need for these products but they're not without challenges."
He also hears plenty of concern about resistance issues, especially in the South. "It seems like you can't ever get resistance off the priority list," he says.
Miller red-flags some of the animal diseases occurring around the world. "African swine fever would be devastating for the pork industry. It's a big deal for the U.S. but would be a really big deal for Iowa."
Infrastructure improvements also cropped up on Miller's list. "I think we will get a lot of political chatter in '19, but the House of Representatives is going to want to pay for it by rolling back tax cuts, and the Senate isn't going to want to do that. So, everybody wants it, but nobody knows how to pay for it. •