Cropside: Soybean Gall Midge
AGRONOMIC INFORMATION FROM ONTARIO'S CROP SPECIALISTS
A NEW SOYBEAN pest may be heading our way. Soybean gall midge, Resseliella maxima, was first detected in Nebraska in 2011 and has spread to western counties of Iowa and Minnesota as of 2018. This is a new pest discovery and was only recently given a species name, so there is still a lot to learn about it. It is not certain whether it will make its way to Ontario, but growers and scouts are encouraged to stay vigilant and alert us to any potential sightings.
Very similar to its cousin, Hessian fly (a pest of wheat), adult soybean gall midges somewhat resemble mosquitos, as they have hairy wings, are slender, and have long banded legs (Figure 1).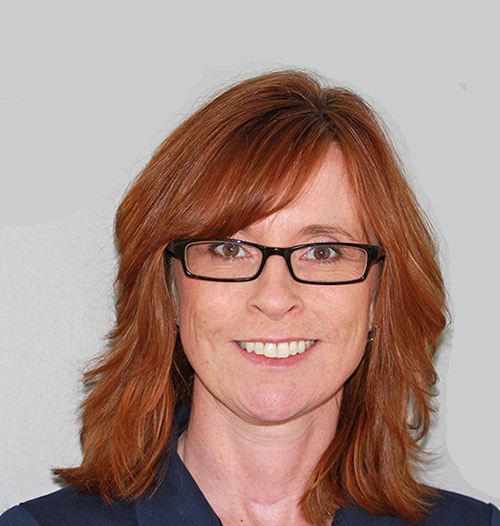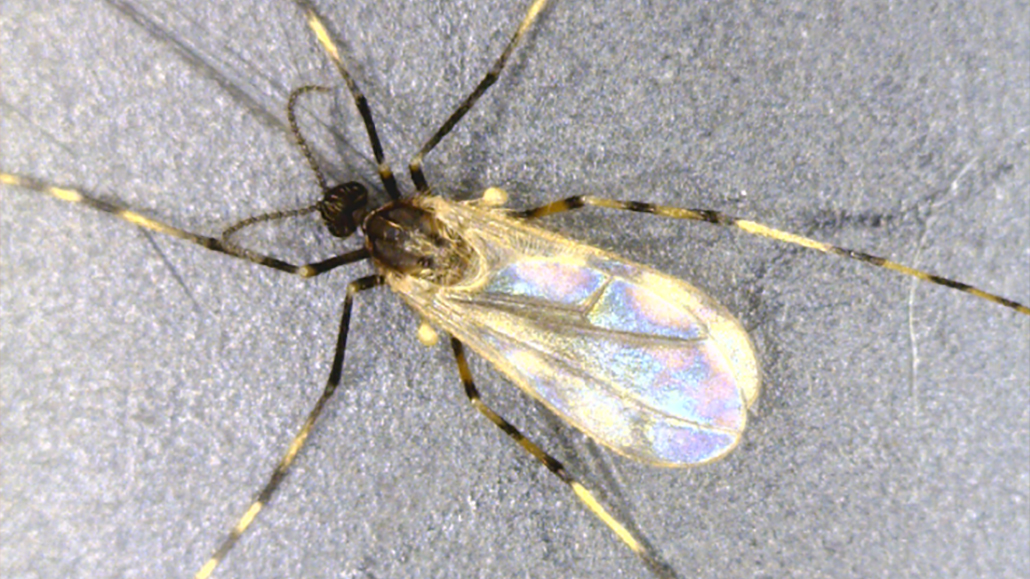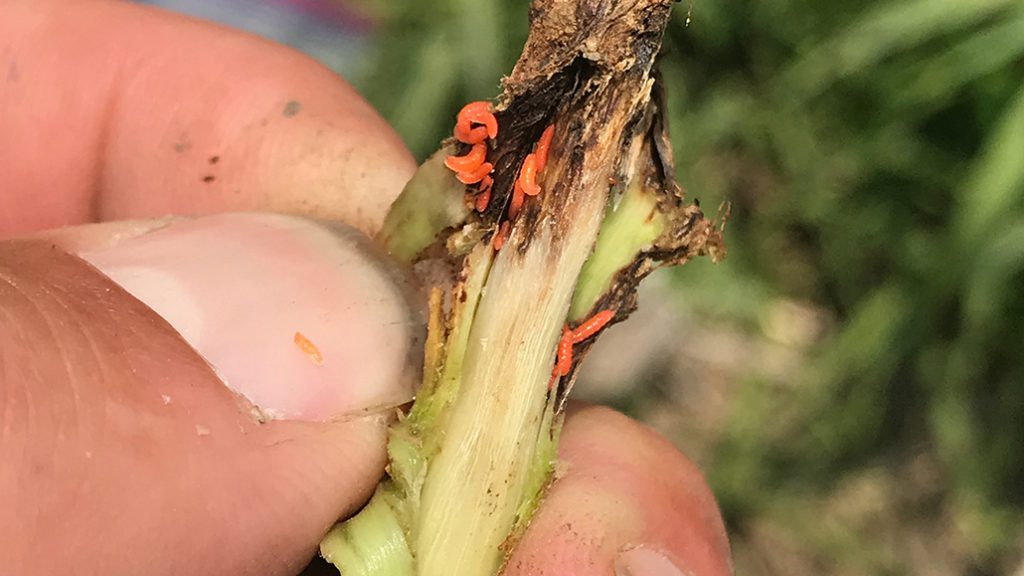 Adults do not feed but lay their eggs at the base of soybean plants where the larvae hatch and exclusively feed inside the plant stem near the soil line. Young larvae (maggots) are small and transparent while mature larvae (maggots) are bright orange in colour (Figure 2).
There are likely two to three generations, though this is still to be confirmed.
SYMPTOMS AND SIGNS TO WATCH FOR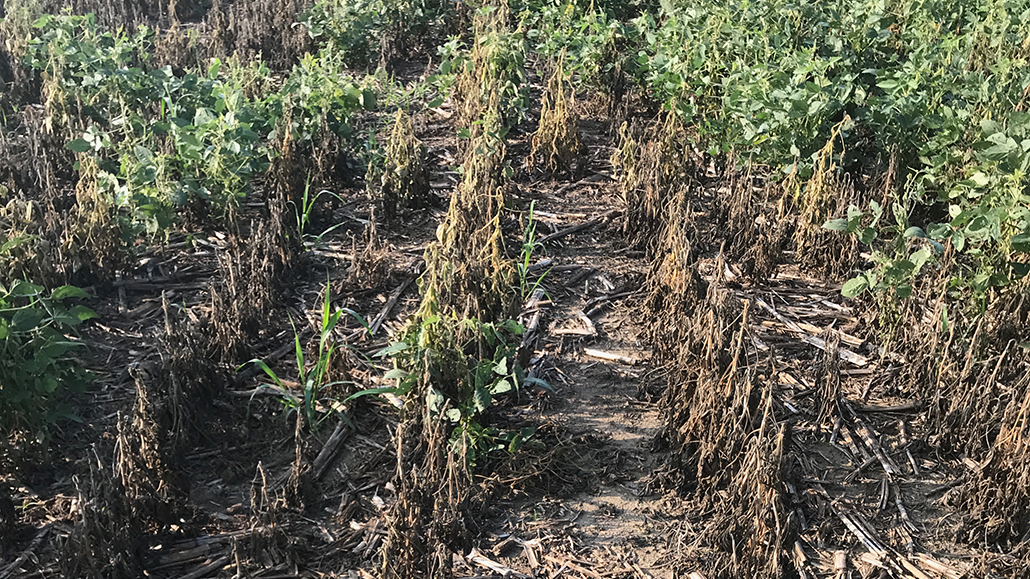 Most often along the field's edge; plants may be wilting or completely dead (Figure 3).
Infested stems are swollen and discoloured at the soil line.
Larvae feed only within the stem at the base. To confirm their presence, the outer stem tissue needs to be removed.
Symptoms can be confused for some plant diseases including stem canker, charcoal rot, pod and stem blight, and Cercospora leaf blight.
Plants can be infested at any crop stage. Infested plants eventually die and easily break off at the soil when handled.
Insecticide seed treatments and cultural practices have not been effective against this pest. Some foliar insecticides have shown promise, though work is underway to determine the most effective products and application timings.
If you notice symptoms or soybean gall midge larvae in soybeans in Ontario, please contact Tracey Baute at OMAFRA immediately at tracey.baute@ontario.ca or 519-360-7817. •