The new Cereals Canada
MERGER WITH CIGI STREAMLINES REPRESENTATION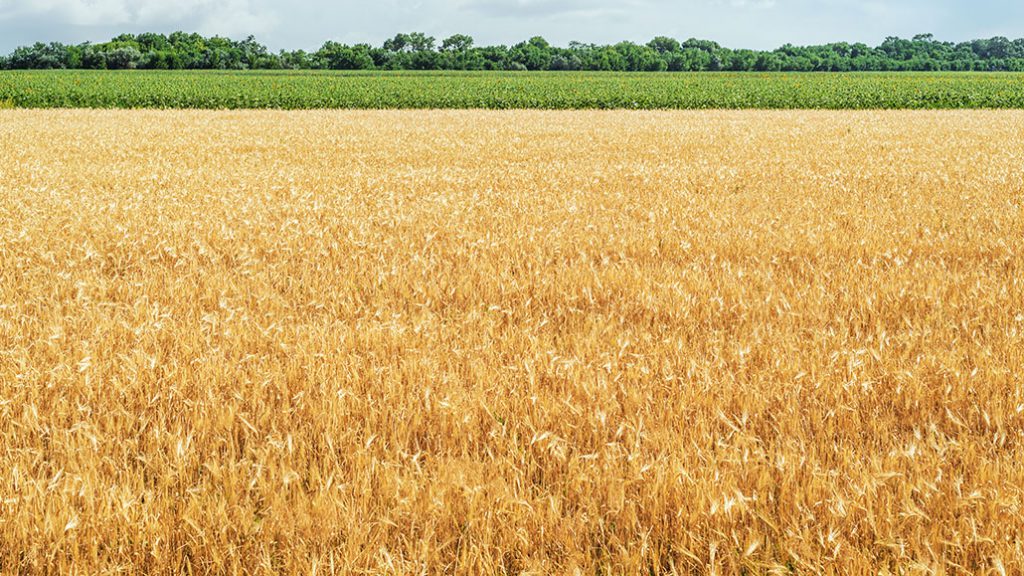 THE CANADIAN INTERNATIONAL Grains Institute (Cigi) and Cereals Canada solidified their amalgamation this year. The two organizations, which, at least for now, will use the Cereals Canada name, officially merged in April with a new Board of Directors announced in June and the new senior management team announced in August.
Dean Dias is leading the new group as CEO, and Cam Dahl is filling the role of chief strategy officer.
The merger eliminates some duplication of representation at the national level for cereal crops — the separate organizations both had members from across the cereals value-chain, including provincial farmer groups, grain companies, processors, exporters, and life science companies. They also had a similar customer base.
The organization will focus on government relations, market access, and developing national research goals, and will continue to provide domestic and international processors with technical services such as quality evaluations.
"Why wouldn't we come together and make it easier for our customers to just come to one organization for all of that information," says Dias, who was formerly the interim CEO of Cigi.
STRUCTURE
The new organization will maintain the Cigi brand as the technical division under the Cereals Canada banner. Dias explains both names have strong reputations internationally, and they didn't want that recognition lost during the transition. A strategic plan and branding review are being done to determine if this will change in the future; Dias says it is possible that names could change.
The governance structure of the new Cereals Canada includes 50 per cent farmer representation and 50 per cent industry representation. Grain Farmers of Ontario is a member of Cereals Canada and is represented on the Board of Directors by Henry Van Ankum, who also has a seat on the Governance Committee. The committee looks at the structure and governance of the organization to make sure it is serving the needs of all members.
"I'm representing all of eastern Canada with this position and I am going to work hard to bring the eastern perspective to national issues to makes sure our voices are heard," says Van Ankum, a grain farmer near Alma and the District 10 (Grey, Bruce, Wellington) director for Grain Farmers of Ontario.
He says Ontario farmers benefit from the promotional work done to increase sales of Canadian wheat to customers around the world, and the leadership of Cereals Canada on issues such as addressing consumer concerns around glyphosate residue.
"Consumers want assurances they are buying clean grain and a good quality product. We don't want anything to get in the way of exports and domestic consumption."
VISION
Dias plans to build on the reputation such programs have already fostered and believes the future involves taking a wholistic approach to promoting Canadian cereals, including nutrition, grain quality, grain safety, and product quality in order to support market development, market support, and market maintenance.
"We need to be the driving force behind modern agricultural practices, we need to be the driving force behind what can we do better than our competition," he says. "We need to focus on having the right innovations, getting the right varieties that farmers want to grow and have the qualities that customers want. And we have to look at what consumers want. Our customers are being driven by what consumers want."
The ultimate goal is to bring value to Cereals Canada members and the new Board of Directors is confident in the direction they are heading.
"There is a lot of good work that the merger can achieve in promoting Canadian cereals," says Van Ankum. "Dean brings a good steady hand to the CEO role after more than a decade at Cigi, and with Cam in the role of chief strategy officer, that combination brings good vision to the new Cereals Canada and great leadership."
Hear more about the new Cereals Canada from CEO Dean Dias on the GrainTALK podcast. Look for Episode 56 at www.gfo.ca/graintalk. •
Other stories on amalgamation:
Manitoba Crop Alliance
Seeds Canada voted down by CSGA