Manitoba Crop Alliance
FIVE GROUPS FORM NEW ORGANIZATION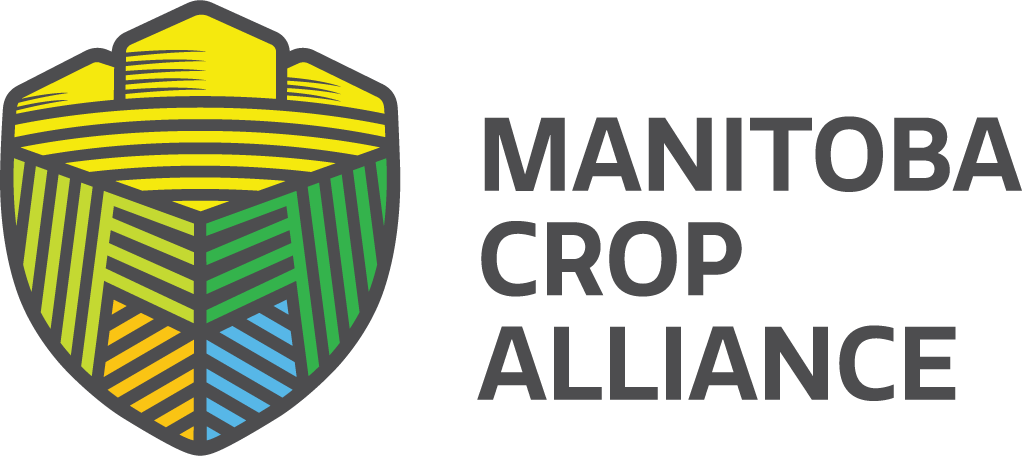 CREATING EFFICIENCIES WAS the theme behind a major amalgamation completed in Manitoba this summer — one that makes history in their province's agriculture industry. Launching operations on August 1, 2020, Manitoba Crop Alliance (MCA) is a new commodity organization representing more than 8,000 farmers.
"The directors involved in forming the association believed that farmers are stronger together — which became our tagline," says chief executive officer Pam de Rocquigny. "We want to maximize farmer value and benefit so our industries can be stable and profitable into the future."
Five groups — Manitoba Wheat and Barley Growers Association, Manitoba Corn Growers Association, National Sunflower Association of Canada, Manitoba Flax Growers Association, and Winter Cereals Manitoba Inc. — amalgamated to form the new organization.
MCA now represents farmers who grow and market spring and winter wheat, barley, corn, sunflower, and flax but the change has taken time.
YEARS IN THE MAKING
The collaboration process started in 2015 by November 2016, a consultant was involved to determine how the provincial organizations could work together to maximize member value.
"There was the realization that we could work more efficiently because farmers grow multiple crops and were members of more than one group," de Rocquigny says.
In 2017 five groups — Manitoba Wheat and Barley Growers Association, Manitoba Corn Growers Association, Manitoba Pulse and Soybean Growers, National Sunflower Association of Canada and Manitoba Flax Growers Association — signed a memorandum of understanding to work towards merging.
"We wanted a Manitoba-made entity but we did look outward to see what other groups had experienced and what challenges they faced," says de Rocquigny.
De Rocquigny says a consultant was hired and two directors from each of the five groups formed a steering committee and worked to put together a proposal. Although the first proposal was presented to farmer-members in late 2017, she says there was a consultation period and concerns were raised about the loss of crop specificness.
The steering committee developed a revised proposal in 2018 but Manitoba Pulse and Soybean Growers stepped back during this process. Winter Cereals Manitoba Inc. joined the committee.
"There was an extensive timeline and changes took place but it takes time to develop something that members can envision and be supportive of, " explains de Rocquingny. In February 2020, two thirds majority of members voted in favour of the amalgamation.
NEW STRUCTURE
"The first proposal included a Board of Directors but there was concern about how the board would function and replace the five crop-specific groups so crop committees were created," she says.
MCA accepts nominations from farmer-members to serve as delegates on four crop committees — wheat and barley, corn, sunflower, and flax. Committees then appoint directors to the board level.
"Prior to amalgamating we had already started down the path of looking at efficiencies in sharing staff," says de Rocquigny, who was general manager of two of the previous organizations. "All staff that were employed with an individual commodity group are now working with MCA, largely in the same functions."
RESEARCH PRIORITIES
"The concept of pooling resources from five groups and saving in administration by becoming one means we can better focus and strengthen our mandates," she says. "It's about creating efficiencies and turning any dollar savings back into research and market development."
MCA is currently focused on honouring research commitments that the founding groups had previously entered into.
De Rocquigny says there are common themes among existing research projects. "Nitrogen management, variety development, and disease management are examples of research that is important no matter the crop so we will be continuing those focuses."
Extreme moisture, residue management, and agronomic innovations are other research priorities.
On a national scale, MCA is continuing memberships held by founding groups with Cereals Canada, Barley Council of Canada, Grain Growers of Canada, and Flax Council of Canada.
LOOKING AHEAD
While the majority of the focus thus far has been on transition, the new Board of Directors will begin a comprehensive strategic planning process this fall.
"We will get to a place where we are looking at new things such as whole farm research on soil health, crop rotations, and other topics that are not specific to one crop but are important to farmers," says de Rocquigny. •
Other stories on amalgamation:
The new Cereals Canada
Seeds Canada voted down by CSGA