Priority investments
FROM THE CEO'S DESK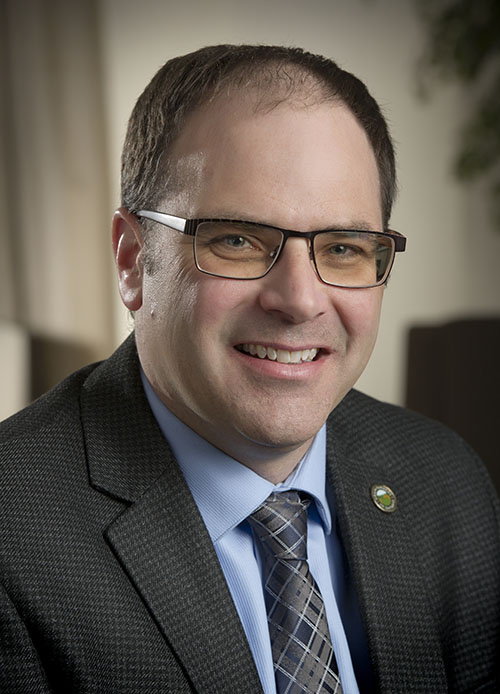 GRAIN FARMERS OF ONTARIO is investing close to $2 million of your check-off fees into research during the 2022 fiscal year. That money is being leveraged through funding partners at a ratio of more than 3:1. We are currently invested in more than 70 multi-year research projects with a total value of more than $32 million.
I point this out because research investment, and the research partnerships we are involved in, are critical to the future success of grain farming in Ontario. Our focus on agronomy, breeding and genetics, insects and diseases, and crop quality and utilization means this research investment is an investment in the future of your farm. Improved agronomic practices to increase yields, better genetics suited for Ontario's diverse climate, and grain that meets specific needs of the end-user can all benefit the bottom line of your business. Some of these research projects are highlighted in this issue of Ontario Grain Farmer.
Research partnerships have been the key to the success of several major projects that were undertaken in the past year, such as the Great Lakes Yield Enhancement Network (YEN). Partnerships not only allow us to leverage additional funding sources, but knowledge resources as well. The YEN brings together Ontario researchers and farmers with their counterparts in neighbouring U.S. states. They face similar agronomic challenges and have similar production methods, which makes them ideal partners for a project looking to determine how to best manage your wheat crop for the highest results.
We are also involved in broader research partnerships at the national level, such as the Canadian Field Crop Research Alliance (CFCRA) which allows us to draw on the specialized ability of researchers working on advanced crop genetics. The CFCRA also allows us to tap into additional levels of research funding and grant programs that we would not qualify for as a provincial organization on our own.
Some of our research dollars also supports the continued work of field crop specialists at the Ontario Ministry of Agriculture, Food and Rural Affairs, researchers at universities across the province, and long-term rotation trials for field crops. Outside of the research project funding, we have also established a Professorship in Wheat Breeding at the University of Guelph.
Over the years, government funding cuts have eroded some of the public research work being conducted and left vacancies unfilled. Our support of key programs ensures important work continues to get done and valuable expertise remains in place to the benefit of our farmer-members. There is an urgent need to strengthen public investment in research both at the federal and provincial levels. Research has broader benefits to all Canadians — it benefits the environment, has a multiplier effect on the economy, provides access to competitive breeds and hybrids, and positions Ontario as a global leader in innovation.
The value of research is realized when it results in farmers making more profitable agronomic decisions or using a new product or tool on their farm that improves efficiencies. But this takes time. In fact, results from field and lab research often take years. As the COVID-19 pandemic has shown us, it is vital that we continue to invest in projects that may help your farm adapt to changing consumer needs, environmental demands, and global supply chain issues for today and the challenges of tomorrow. •