Managing waterhemp
EARLY RESULTS SHOW SOLUTIONS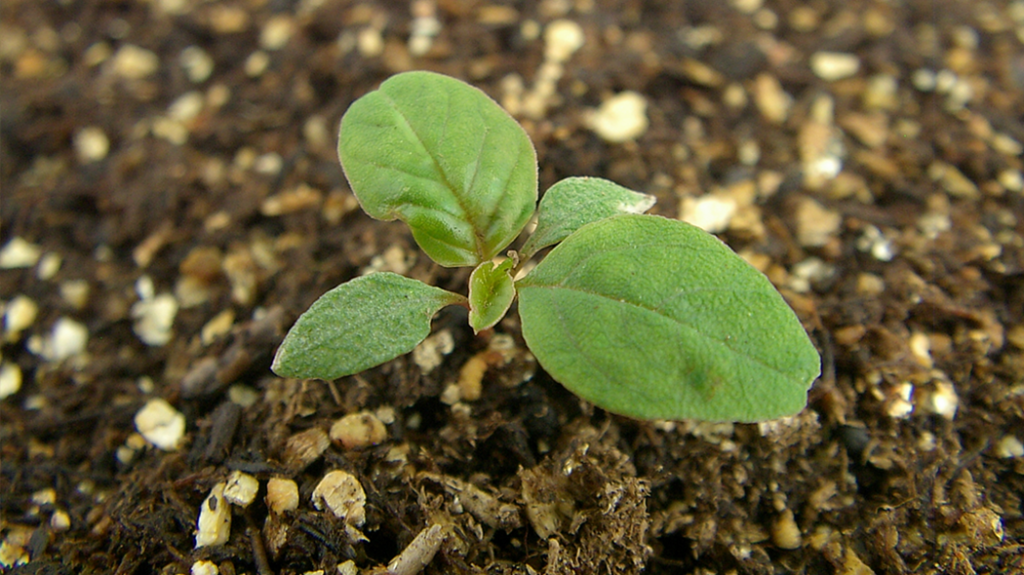 ONLY A DECADE ago, waterhemp was a sporadic problem in a handful of fields in southwestern Ontario. Today, it's Ontario's fastest-growing problem weed. A prolific seed-producer with significant genetic diversity, waterhemp is the first weed species in Ontario to evolve resistance to four distinct herbicide groups at a speed that has growers and weed management specialists alarmed.
"Waterhemp became a serious problem in 2014 in Lambton County when it was confirmed that the weed was resistant to multiple herbicides," says Dr. Peter Sikkema, field crop weed management and professor at the University of Guelph Ridgetown Campus. "It's common for some weeds in Ontario to be resistant to two herbicide groups, but not four. And the speed at which waterhemp is evolving and adapting to current corn and soybean systems is a serious concern."
Waterhemp has been confirmed in 15 counties across Ontario, from Essex County through to Glengarry County. Sikkema says that in eight of the 15 counties the weed has resistance to Groups 2, 5, 9 and 14 herbicides.
RESEARCH FOCUSES ON PRACTICAL APPROACH
One of the most challenging weeds in Ontario, waterhemp, is now the subject of one of Sikkema's longest, ongoing research projects, studying integrated waterhemp management. This nine-year research study aims to deplete the number of waterhemp seeds in the soil seed bank by 95 per cent using weed management practices that can be implemented on most commercial farms across the province.
Sikkema's research focuses on leveraging common weed management strategies like crop rotations, cover crops, soybean row widths, and multiple herbicide modes of action. "The weed management programs we are evaluating can be adapted on most farms without laying out major dollars for new equipment or products. We want to find the best solutions that can easily be integrated into Ontario cropping practices," he says.
The research is being conducted on two commercial farms in southwestern Ontario, located near Cottam and on Walpole Island. The study started in 2017 with measuring the number of waterhemp seeds in the seed bank per acre. The Cottam location recorded 165 million waterhemp seeds/acre with Walpole Island counting 16 million seeds/acre.
Preliminary research results are promising, showing up to 82 per cent reduction in waterhemp seeds in the soil seed bank after only three years.
WATERHEMP TOPS GROWER WEED CONCERNS
Jenna Laramie-McGuire, ag production specialist with Setterington's in Cottam says growers need a long-term strategy for managing waterhemp. "Waterhemp is part of almost every weed control conversation I have with growers in the Essex-Kent area," she says. "Whether it's a problem on their own acres yet or not, it's top of mind for farmers because they are seeing the impact this weed is having on fields across Ontario thanks to other growers sharing their experiences and posts on social media."
Laramie-McGuire says she's seen some serious cases where waterhemp has impacted up to 50 per cent of crop yields, significantly reducing the grower's profitability. Waterhemp is especially prolific in soybeans because it's more competitive. The lower canopy in a soybean field, when compared to the taller canopy in corn, enables waterhemp to get established and flourish as it grows above the soybeans. Waterhemp can be a serious yield-robber in both corn and soybeans Sikkema says, with an average yield loss of 19 per cent in corn and 43 per cent in soybeans from waterhemp interference. In the most competitive environments yield loss in both corn and soybean was greater than 90 per cent.
"Waterhemp is widespread in Essex, and from my experience, I'm getting a lot of calls about it, especially on soybean acres," Laramie-McGuire says, noting the weed is often confused with pigweed. She explains that while waterhemp's distinguishing feature is that it is completely hairless, it can still be difficult to identify. "I've sent a lot of samples for genetic testing to identify waterhemp over the years," she says.
Currently, Laramie-McGuire says growers in her area are relying on a combination of crop rotation and chemical group rotation to manage waterhemp. Sikkema's research builds on these basic weed management strategies and expects the results to enhance the effectiveness of these practices.
INTEGRATED MANAGEMENT TOOLS
"Depleting waterhemp seeds in the soil seed bank is integral to reducing the spread and impact of this weed," says Sikkema. His research, using integrated weed management tactics, is focused on finding the most effective management strategy for Ontario growers.
The study includes five crop rotations: continuous soybean, corn/soybean, soybean/ wheat, corn/soybean/winter wheat, and corn/ soybean/winter wheat plus a cover crop. Early results indicate the most effective crop rotation for reducing waterhemp seeds in the soil seed bank is corn/soybean/winter wheat plus a cover crop. Using this rotation, the soil seed bank counts after only three years into the research study show a reduction from 165 million to 30 million seeds per acre. Other weed management strategies being studied include two soybean row widths, 37.5 cm and 75 cm, and using a combination of up to eight multiple herbicide modes of action in the three-crop rotation.
After three years into the research project, Sikkema is intrigued by the results. He says he expected it would take more time to see promising results, and with six more years left in the study he's optimistic he can meet his goal of depleting the number of waterhemp seeds in the soil seed bank by 95 per cent.
"We've confirmed that a more complex weed management strategy is needed for waterhemp," says Sikkema. "And while we're focused on waterhemp, the principles of what we're learning can be applied to all weed species." •