Clean Fuel Regulation update
GOOD NEWS FOR ONTARIO GROWERS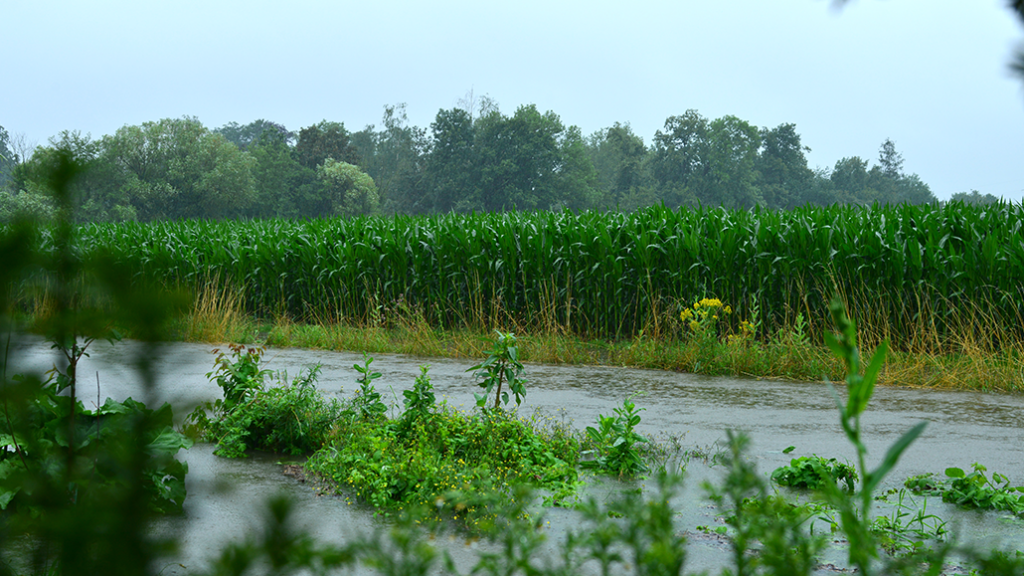 THE FEDERAL GOVERNMENT'S proposed Clean Fuel Regulation (CFR) has undergone change and clarification since it was first introduced (as the "Clean Fuel Standard") in 2020. Although questions about the environmental assessment of fuel feedstocks remain, Grain Farmers of Ontario's position has shifted to one of cautious optimism.
More specifically, initial clarifications on how the environmental impact of fuel feedstocks will be assessed — and by consequence, whether a given load of grain can be sold for fuel production — indicate Ontario grain growers should remain competitive as feedstock suppliers.
WHAT IS THE CLEAN FUEL REGULATION?
As described by the Ministry of Environment and Climate Change, the Clean Fuel Regulation's purpose is to increase incentives for developing and adopting clean fuels, technologies, and processes. Part of the regulation requires suppliers of liquid fossil fuel to gradually reduce the carbon intensity from the fuels they produce and sell. The goal is to lower the carbon intensity of gasoline and diesel used in Canada by 15 per cent by 2030.
The regulations establish a credit market, where each credit represents a lifecycle emission reduction of one tonne of carbon dioxide. Fuel producers and suppliers demonstrate compliance by creating or acquiring credits from other creators. There are three ways to generate credits:
Undertaking projects that reduce the lifecycle carbon intensity of liquid fossil fuels (e.g., carbon capture and storage, on-site renewable electricity, co-processing);
Supplying low carbon fuels (e.g., ethanol, biodiesel);
Supplying fuel or energy to advanced vehicle technology (e.g., electricity or hydrogen in vehicles).
The crops required to produce low carbon fuels must also meet environmental production requirements. This requirement was an initial concern for Grain Farmers of Ontario since there appeared to be overarching restrictions on where fuel grain could be grown, among other regulatory characteristics.
It was not known, for example, if land use and biodiversity criteria would bar corn produced in close proximity to waterways or buffer strips from the clean fuels market — causing concern that some growers would face a reduction in where they could produce biofuel crops.
SOME ISSUES RESOLVED
According to Dana Dickerson, manager of market development, and Paul Hoekstra, vice president of strategic development at Grain Farmers of Ontario, the metrics used to build the carbon life cycle assessment model were also in question. Problems with the model were identified after details were released in the autumn of 2021, such as the difficulty in accounting for the different carbon intensities of different geographical areas.
Input from Grain Farmers of Ontario helped resolve many such issues before the final regulations were released in July 2022. However, regulations for the carbon intensity of crop production remain a living document.
More specifically, Dickerson says best estimates spanning different regions were not used because there is not, as yet, enough information across all regions to design a consistent, more localized approach. Instead, a single regional carbon intensity number for each crop type will be employed.
Corn growers in southwestern Ontario and the adjacent parts of Michigan, for example, could operate under the same compliance classification as decided by the federal government, regardless of input or production practice differences. As more information is gathered, classification and compliance regulations can be changed and honed to better reflect regional diversity.
"I think we've got to a place now where the legislation doesn't preclude us from being in the market. It's written so it's made to be universal in nature, whether we're talking about sugarcane or corn," says Hoekstra.
"At first, it was concerning that farmers might have to prove every load was compliant. Now the minister can grant aggregate compliance for a certain jurisdiction, like Canada, with as little administrative requirement as possible. Simply stating where I farm should be enough."
In the future, Dickerson says greater regional specificity could provide an opportunity to incentivize farmers to adopt different production practices in a way similar to carbon credits.
"CFR provides a framework that the biofuel sector will use to source feedstock with the lowest carbon intensity. We need ways Ontario grain growers can take advantage of that and get credit for lowest carbon impact practices," says Dickerson.
Speaking overall — and despite lingering questions which are only likely to be answered once the CFR is fully implemented — Grain Farmers of Ontario considers these developments to be positive news. A July 7 press release says the organization is "encouraged by the changes," particularly with the resolution of problematic land use, biodiversity, and lifecycle analysis criteria.
"Ontario grows the majority of Canada's corn and soybeans, and grain farmers are able to produce enough corn and soybeans for all market needs, whether that be food, biofuels, and export markets. We worked closely with other producer groups and industry across Canada to advocate for needed changes in the CFR that reflected the reality of growing crops for biofuels in a sustainable manner," says Brendan Byrne, chair of Grain Farmers of Ontario. •