On the road again
FROM THE CEO'S DESK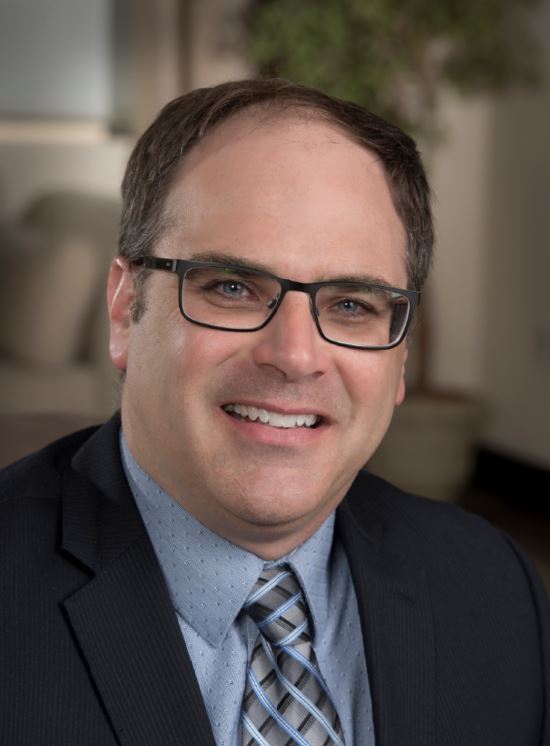 THIS WINTER, i HAVE been travelling across the province — and internationally — talking to farmer-members, connecting with government officials and industry representatives, and promoting Ontario grains and oilseeds. It's been refreshing to get out from behind my desk and away from Zoom calls to meet face-to-face.
The January District Meetings saw staff and Board members travel to all 15 Grain Farmers of Ontario Districts. These meetings are always a good reminder of how vast and diverse the Ontario agriculture landscape is and to hear directly from farmer-members about the issues and concerns that are important in their local areas. We were pleased to see so many farmer-members come to the meetings to learn more about the work that Grain Farmers of Ontario is doing on their behalf, elect delegates, alternates, and directors, and bring forward resolutions. Grassroots engagement is important to help guide the organization, and we appreciated the feedback and input we received at the meetings. And I wish to extend a big thank you to the farmer-members who stood for election as delegates or alternates.
When the District director election votes were tallied, we welcomed two new directors: Julie Maw in District 3 (Lambton) and Angela Zilke in District 7 (Oxford, Waterloo). We are looking forward to the fresh perspectives and enthusiasm that they will both bring to the role. Thank you to the retiring directors, Emery Huszka and Kevin Armstrong, for their dedication and contributions to the Board during their tenure.
In February, I joined Lisa Thompson, Minister of Agriculture, Food and Rural Affairs on the Ontario Agri-Food Trade Mission to Japan and Vietnam. Ontario-grown grains and oilseeds continue to be in high demand globally, and it was great to be able to meet with international customers and promote our grains (after two years of virtual trade missions) to tell Ontario Grain Farmers' story of quality and sustainability.
Speaking of sustainability, the Government of Canada has launched the Sustainable Agriculture Strategy. Sustainability is a key factor in maintaining Canada's national and international reputation for quality and to meet the growing demand for the products that we grow. Grain Farmers of Ontario will be submitting our vision for this strategy and farmer-members are encouraged to provide individual feedback on to Agriculture and Agri Food Canada; comments are open until March 31.
Looking ahead in the month of March, we will be hitting the road once again: the destination, RBC Place in London, for March Classic on March 21. With a fantastic line-up of speakers, great entertainment, and the opportunity to network with farmers, industry representatives, and government officials from across the province, this is an event you won't want to miss. I hope to see you there! •