GrainTALK for March 2023
AN UPDATE ON GRAIN FARMERS OF ONTARIO NEWS AND EVENTS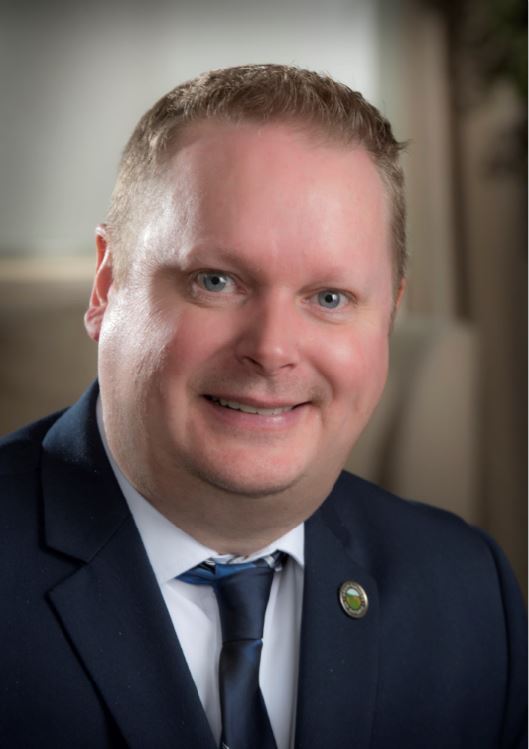 FROM THE CHAIR
In the March 2022 Ontario Grain Farmer, you spoke about the organization's diversity, equity, and inclusion (DEI) training. How are the DEI programs going?

DEI is something we are working on weaving into everything we do. This year we welcome our first female directors — Julie Maw from District 3 and Angela Zilke from District 7, and I look forward to hearing from more diverse voices at our board table. We hosted a very successful Women's Grain Symposium in November. We have worked on updating the imagery we use in our promotions to be more diverse, and our hybrid working model is not only more inclusive but is helping us attract amazing new talent.
Fundamentally, there is a need for the organization, as leaders, to embrace empathy and think of others, to seek out new voices and experiences to join us and make us stronger, and to ensure everyone has the equal tools and opportunities to succeed. I look forward to this year and how we will build on our successes and learn and grow. •
---
2023 JANUARY DISTRICT MEETINGS PRIZE WINNERS
Thank you to all of our farmer-members who participated in this year's January District Meetings. All attendees were entered into a draw to win one of three tech prizes. Congratulations to our winners! Dennis Jibb (District 15) and Ben Claussen (District 10) will both receive an Apple iPad, and our grand prize winner of an Apple MacBook is David Heuchan (District 10). •
MARKET COMMENTARY
by Philip Shaw
On January 12, the United States Department of Agriculture (USDA) released their 'final numbers' on the 2022 U.S. crop year. Corn production was reduced 200 million bushels down to 13.730 billion bushels, which is the lowest in three years. U.S. National corn yield now sits at 173.3 bushels per acre, but the USDA also cut harvested acreage by 1.6 million acres. The total supply now stands at 15.157 billion bushels with total usage coming in at 13.915 billion bushels. Soybeans were lowered to an average yield of 49.5 bu/acre putting U.S. domestic supply at 4.276 billion bushels. These estimates were lower than trade expectations.
The Canadian dollar continues to flutter in the 0.74 – 0.75 cent U.S. range adding stimulus to Ontario grain prices. South American harvest is in full swing putting pressure on grain futures. •