Collaboration is key
FROM THE CEO'S DESK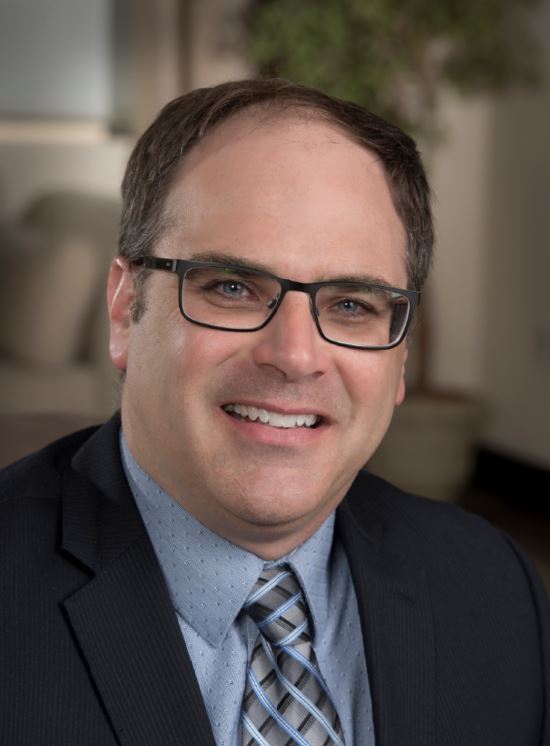 RIGHT NOW, FARMERS across the province are gearing up for a busy corn and soybean harvest following the summer harvest of cereal crops. After what can only be described as a growing season featuring incredibly varied and unpredictable weather, we are all waiting to see what the harvest season has in store for us this year.
Grain Farmers of Ontario continues to work behind the scenes to ensure that farmer-members have the tools, resources, and support they need to operate successful, sustainable businesses. Recent updates to the Code of Practice for trade in barley, corn, soybeans, wheat, and canola, for example, have provided clarity for farmers and elevators on the responsibilities and expectations when it comes to the delivery, inspection, grading, and dispute resolution process. By working closely with the Ontario Agri Business Association and the Canola Growers of Ontario, we've been able to provide a detailed framework which benefits both the grower and the buyer — a win-win.
The summer's wet weather — July saw above-average rainfall and hot, humid conditions — caused concern for wheat harvest quality and increased potential for diseases to develop in the corn and soybean crops. Grain Farmers of Ontario's partnership with the SGS Canada Grains Analytical Testing Laboratory, which opened in 2016, helps ensure that wheat quality meets the demands of domestic and international millers and that farmer-members have market access for their grains. And since 2018's DON crisis — where Ontario Farmers lost an estimated $200 million in revenue — Grain Farmers of Ontario has been investing in research and tools to help mitigate the impact of future DON outbreaks. The outcome of some of that research, which includes a new DON testing procedure at the elevator, is highlighted on page 24. While we hope we never see a repeat of the 2018 crisis, the collaborative efforts of Grain Farmers of Ontario, the Ontario Ministry of Agriculture, Food and Rural Affairs, the University of Guelph, and the Ontario Agri Business Association mean that we are better prepared to deal with what may come this harvest season and beyond.
In July, Grain Farmers of Ontario made a submission to the Government of Canada's 2030 Biodiversity Strategy consultation. The Strategy is in response to biodiversity targets set at COP15, held in 2022 in Montreal, that will have an impact on Canada's agricultural sector. In our submission, we made it clear that we want to work with Agriculture and Agri-Food Canada and Environment and Climate Change Canada to ensure that farmers are consulted, and their needs are considered throughout the policy development and implementation process. Ontario's farmers are committed to sustainability and biodiversity, and by working with government, industry, and the value chain, we can find common ground that focuses on a science-based approach rather than arbitrary targets and approaches that could negatively impact farmers.
In July, when I sat down to write this note, a federal cabinet shuffle resulted in some changes at Agriculture and Agri-Food Canada. We are looking forward to working with Minister Lawrence MacAulay, who returns to the portfolio after service as minister from 2015-2019. We extend our best wishes to Minister Marie-Claude Bibeau, who has served as the minister since 2019, who moves to the national revenue portfolio.
While the fall is a busy time for harvest, we are also preparing for a busy fall meeting and event season, including Canada's Outdoor Farm Show and the International Plowing Match and Rural Expo. Grain Farmers of Ontario's annual general meeting is also coming up on September 12. We hope to see you at one or more of these great fall events. •