Cropside: Residue management for wheat
AGRONOMIC INFORMATION FROM ONTARIO'S CROP SPECIALISTS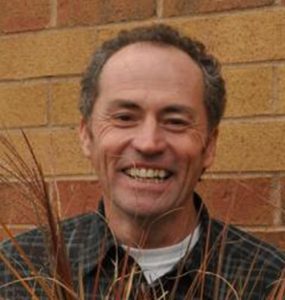 PROPER PRACTICES BEGIN WITH HARVEST OF THE PREVIOUS CROP
UNEVEN RESIDUE DISTRIBUTION causes many problems in wheat planting, growth and development.  Proper residue management to avoid these pitfalls is critical.

wreaking havoc
Increased residue levels cause wetter, cooler soil conditions, more hair pinning, thin stands, poor tiller development and uneven growth. 

Slower growth and development in the high residue areas results in uneven heading making timing of Fusarium fungicides more difficult, as well as delaying harvest, or putting green kernels in the sample. 

As residue is high in potassium, potash can be concentrated from the field in general into strips by the movement of residue, which makes it much more difficult to fertilize fields appropriately, and maintain soil test levels.
RESIDUE CONCENTRATION OR REMOVAL IMPACTS POTASH FERTILITY LEVELS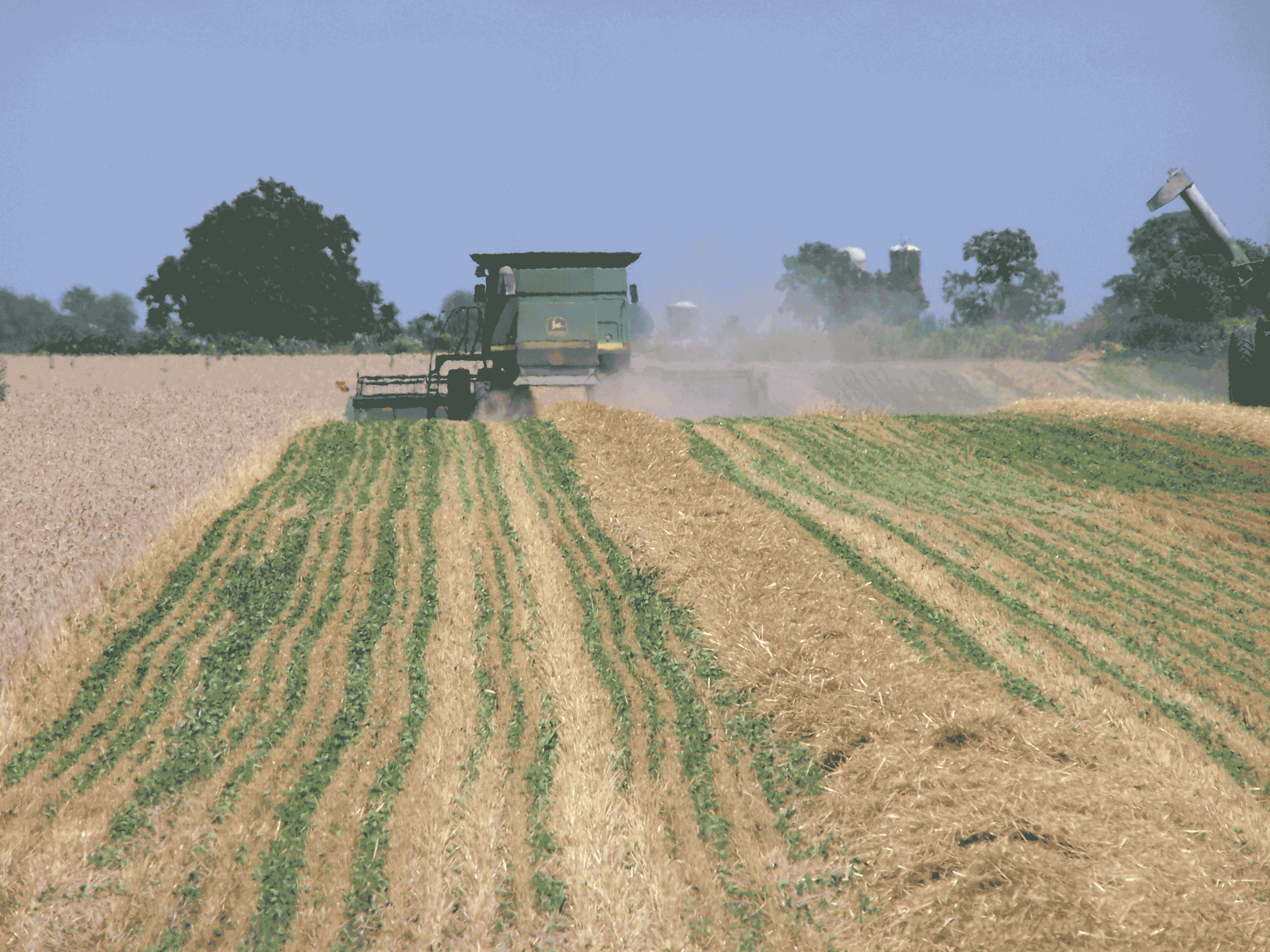 PREVIOUS CROP CHALLENGES

These residue challenges are seen every fall.

Edible beans and canola residue are particularly problematic

Soybean residue can also be an issue
MASS OF BEAN RESIDUE MAKES ACCURATE SEEDING DEPTH IMPOSSIBLE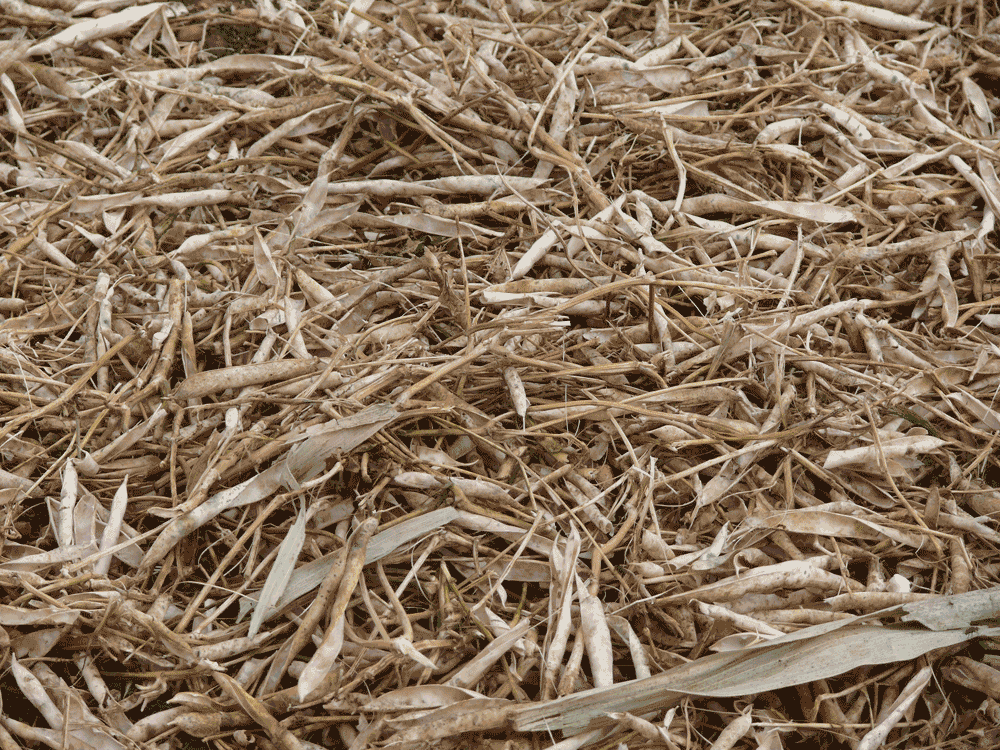 MANAGING RESIDUE
Chaff spreaders are essential.  Wider headers concentrate more pods in the windrow.  A 30 foot header into a 60 inch combine body is a 600 percent increase and often results in complete ground cover.

Full distribution and good chop length of straw.  Where combines are only capable of 20 foot straw spread from a 35 foot head, almost half the wheat will be planted into bare soil while the other half has residue cover.  Long straw is more challenging to "throw" with the chopper, and causes trash flow difficulties with the drill.

Sharp, well adjusted drill openers are crucial.  Poorly adjusted double disc openers, or small worn single disc blades will not slice through residue, resulting in hair-pinning, poor seed depth placement and poor seed to soil contact.

 •
POOR RESIDUE SPREAD CAUSES UNEVEN WHEAT GROWTH AND DEVELOPMENT