March Classic to be a big hit
GRAIN FARMERS OF ONTARIO'S ANNUAL CONFERENCE EXPECTED TO ATTRACT TOP FARMERS WITH HIGH QUALITY SPEAKERS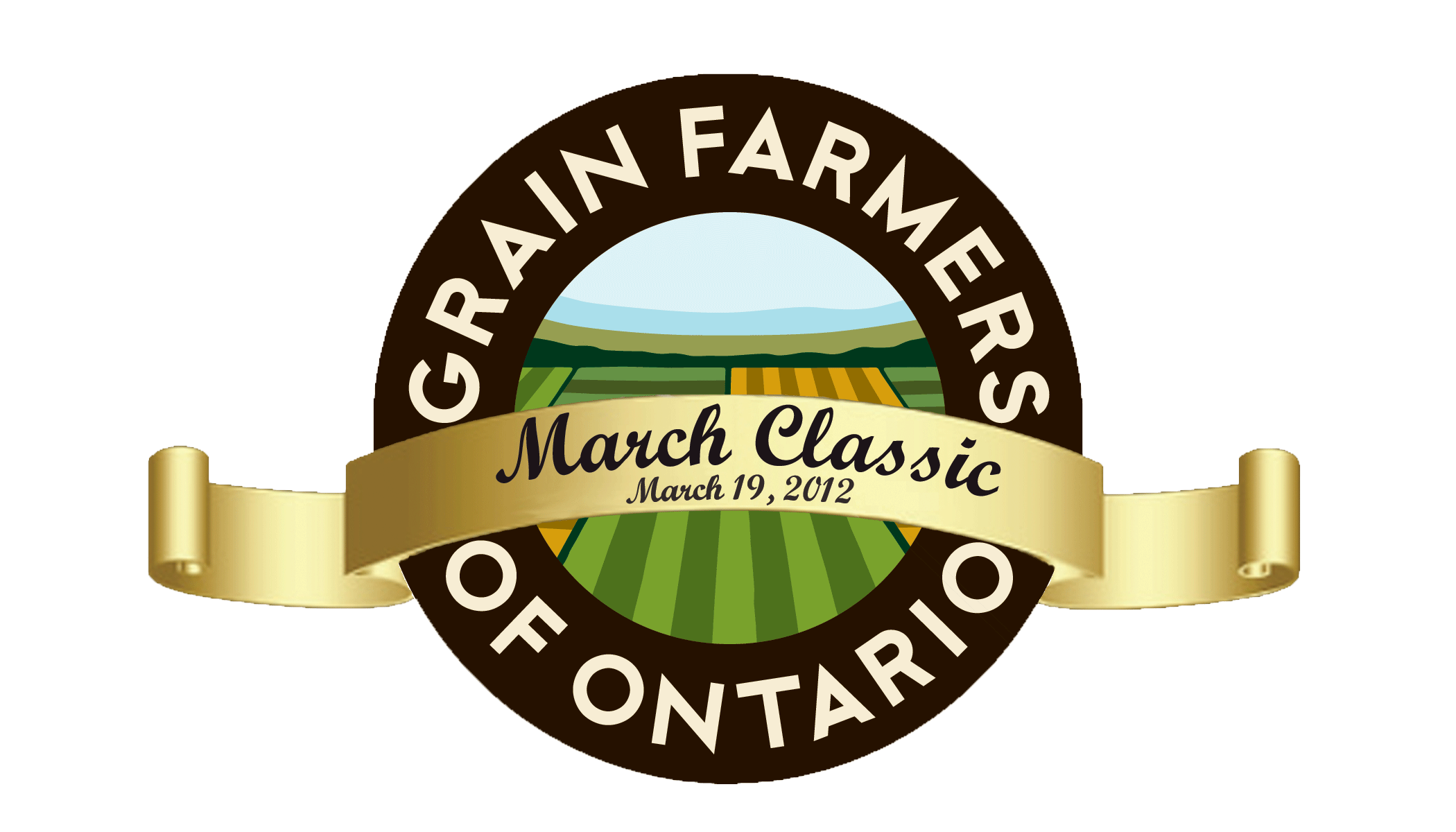 the march classic is the largest grain-focused conference in Eastern Canada drawing upwards of 500 attendees from farms across Ontario. The event, to be held on March 19, 2012, is building on the success of 2011 with speakers from across North America discussing the issues of trade, world markets and new opportunities.
"We have an excellent line up of speakers this year and we are anticipating a packed house," says John Cowan, VP of strategic development at Grain Farmers of Ontario. "The theme this year was built on GFO's vision: 'Driving Ontario's Grain Industry to Global Leadership,' and we hope to provide insight into future opportunities and trends for Ontario's farmers."
looking to the future
Tackling future trends at the conference is renowned futurist and keynote speaker Jim Carroll. Carroll is globally recognized for his wisdom and insight into trends. He has been featured on BusinessWeek, CNBC and ABC News, sharing his well-respected opinions on innovation with national and global audiences. He is also the author of Ready, Set, Done: How to Innovate When Faster is the New Fast and What I Learned From Frogs in Texas: Saving Your Skin With Forward Thinking Innovation.
But, beyond his celebrity in the realm of innovation, Carroll is also a well-respected agricultural commentator.
"There is massive, significant opportunity for global growth in the agricultural sector," Carroll writes on his website. "While there might be a lot of short term volatility due to the daily twists and turns with the global economy, one undeniable fact remains: global food production has to double over the next several decades to keep up with population growth and increasing food intake, particularly within emerging economies."
canadian content
Also on the agenda for the March Classic is National Post national affairs columnist Andrew Coyne. Having written on Canadian issues for The Financial Post, The Globe and Mail and Macleans, Coyne is well positioned to cover the topic of "Canada's Economic and Political Future." Coyne will bring clarity to the social, political, media and economic issues shaping the country today in his keynote.
A more light-hearted and individual topic will be covered by The Wealthy Barber author, David Chilton.  A light-hearted look at personal finance may seem like an impossible notion but Chilton will deliver with colourful analogies and sage advice.
farm focused
Grain Farmers of Ontario's largest annual event will also feature well-known speaker and Illinois farmer, John Phipps. Many will recognize Phipps from his work at the Farm Journal, Top Producer and the US Farm Report.
The much anticipated marketing report from Cal Whewell of FC Stone, a long-time staple of this conference will also be featured in the day-long event. Closing the day will be Lyndon Carlson of Farm Credit Canada sharing an uplifting message about pride in farming and some information about their new campaign "Agriculture, more than ever."
Admission to the March Classic is free. Lunch tickets can be purchased for $15 and Grain Farmers of Ontario encourages everyone to join us at the banquet for a great meal and entertainment from rural comedian Derek Edwards. Banquet tickets are available for $45.
Visit www.gfo.ca/MarchClassic to pre-register for express entry to the conference. •