Plant patent policy
FROM THE CEO'S DESK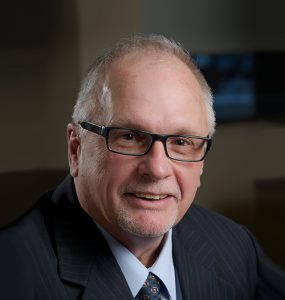 GRAIN FARMERS RECEIVED a letter recently from Pioneer announcing the first variety improvement patents issued in Canada.  Since the October announcement, Grain Farmers of Ontario has been examining the impact these patents will have on farmers and the grain industry and the board has developed a policy on the subject.
There are three distinct ways to protect the intellectual property in plant genetics in Canada – plant breeders' rights, through a contract and a plant patent.  Patents can be on a trait (i.e. a genetic modification) or now, a plant cell through what's called a variety improvement patent.  The way to qualify for a variety improvement patent is by proving that the variety is new and unique.  Varieties already available for sale do not meet the "new" qualification and therefore are not eligible for a patent.
To date, Pioneer, a DuPont company, has confirmed at least one variety improvement patent on a soybean variety and we are aware that Pioneer is pursuing more patents and along with other companies for other crops.
When the board was considering Grain Farmers of Ontario's position on variety improvement patents we reviewed our past positions on the protection of intellectual property through the many research projects we participate in.  Historically, Grain Farmers of Ontario has considered patents in other areas such as patents of bio-product technology as a means of encouraging commercialization of research results, protecting the intellectual property of the researcher and ensuring licensing fees are returned to the research institution. 
When considering the variety patent issue, Grain Farmers of Ontario also took into consideration the production potential here in Ontario.  With increased investment in plant breeding in our province by seed companies, the opportunity to continue meeting our yield goals is within our reach.  Without strong intellectual property protection, multinational firms may not invest in seed technology advancements here in Ontario.  Other areas of the world including the United States have long supported variety patents on plants.
The Grain Farmers of Ontario board does not want variety improvement patents to alter the competitive landscape in such a way that farmers do not have choice when it comes to variety selection that maximizes their incomes.  Our board wants farmers to have the tools they need to support their chosen business model, including both protected and farm saved seed.
Grain Farmers of Ontario, as common practice when reviewing research opportunities, considers the commercialization plan and impact when making funding decisions.  After consideration of the patent issue, Grain Farmers of Ontario decided to carefully review all research projects applying for funding from our organization to ensure funding is only granted to patentable projects where the patent will increase industry competitiveness and farm profitability.  If there is concern about a patent opportunity that comes to the board through our research program, the board reserves the right to decide not to invest in the project and even consider further action through a request that the patent not be issued.
The Grain Farmers of Ontario patent policy states: Grain Farmers of Ontario supports the use of patent law to protect intellectual property when the innovation will improve industry competitiveness without compromising farm profitability and access to technology.
This is a complicated issue that was reviewed by staff and directors in great detail.  If members have any questions or concerns, please contact Grain Farmers of Ontario for more information. •