Growing Forward 2
FROM THE CEO'S DESK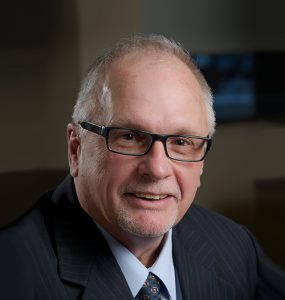 THE TIMELINE OF the Growing Forward 2 negotiations is getting shorter and the challenges greater. The Federal/Provincial/Territorial Ministers' meeting that took place on June 18 was the last formal opportunity for Ontario's Minister McMeekin to weigh in on the next five years of business risk management programming before the agreement is inked in September in Whitehorse.

Grain Farmers of Ontario has made it clear to the provincial government in consultations that reductions in business risk management funding will have a detrimental effect on our agricultural sector. Ontario has the largest share of agricultural production in Canada (25.3%) but secures only 16.5% of the business risk management investment made by the Canadian government. This is a funding gap of approximately $230 million annually. This figure excludes AgriRecovery expenditures that have further created inequities of over $450 million that were spent only in Saskatchewan, Alberta and Manitoba.
The federal government is proposing three options for business risk management in GF2 – all three involve a reduction to the coverage provided by AgriStability, the worst being a fifty percent cut. The proposed cuts amount to over $425 million to Ontario farmers over the five year period of Growing Forward 2.
Grain Farmers of Ontario has argued that with the business risk management suite of programs in place to offset the high risk farmers face competing in the world marketplace, coupled with a strong market development strategy to grow international and domestic market opportunities, Ontario's grain farmers will continue to thrive and the pressure on safety net programs will naturally decline.
In meetings with Minister McMeekin leading up to the June 18 meeting, Grain Farmers of Ontario learned we have common ground with the Ontario government. We both want to ensure that Ontario and Ontario's farmers are treated fairly in any revised federal program. Our government maintains that any change to Growing Forward must treat Ontario fairly.
Despite our best efforts in Ontario to maintain the current federal business risk management funding envelope, our Minister will have a challenge given that many provinces across Canada are supportive of the federal government's position. Farmers in Ontario need to be reaching out to federal MPs before September and oppose these proposed cuts if we have any chance of retaining the full suite of business risk management programs in the next five year phase of Growing Forward. •