Field tested: Sunflower 6630 Vertical Tillage System
SUNFLOWER 6630 VERTICAL TILLAGE SYSTEM
A review by farmers for farmers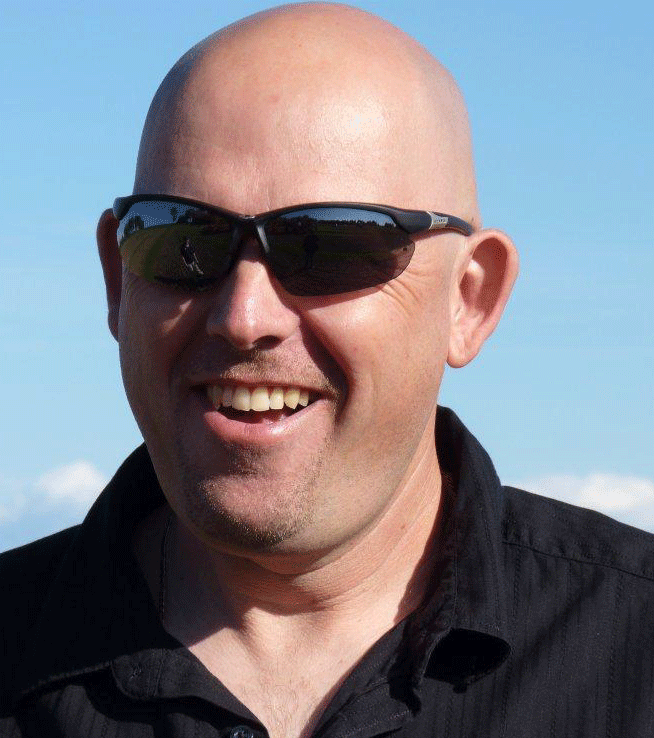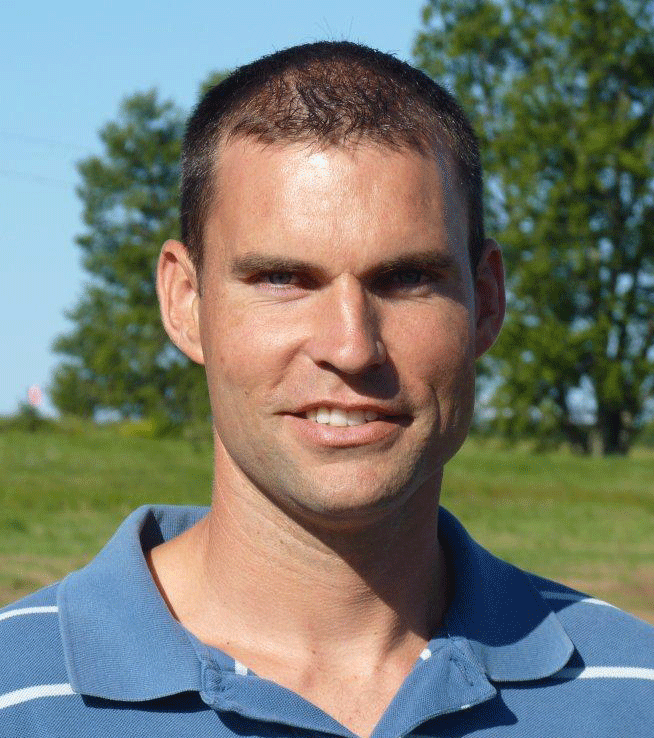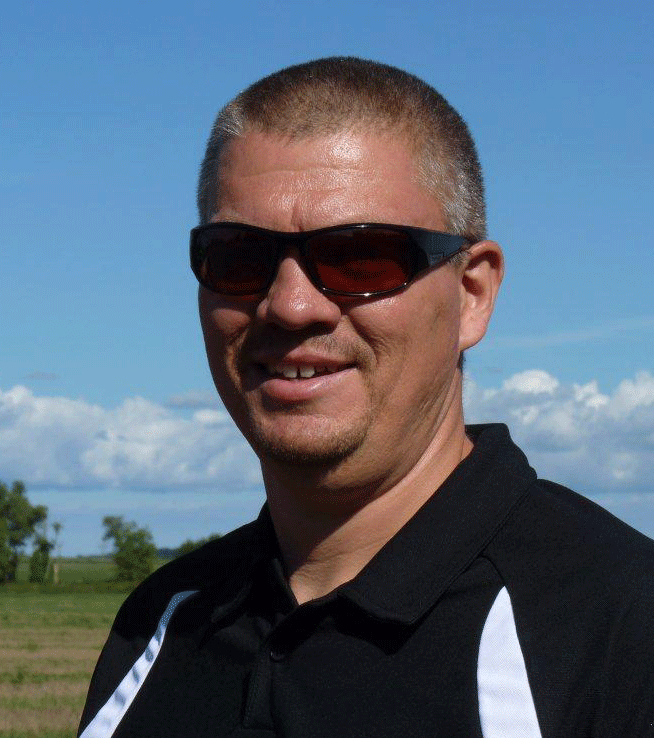 ed tollenaar             jeff van loon            dave vandewalle
MONKTON, ON              DUBLIN, ON                  DUBLIN, ON

the sunflower 6630 is billed by AGCO as a single pass solution for your residue management needs. Three farmers offer their views on how well it lives up to that claim.
"It's a wider unit and it works well," says Dave Vandewalle, a cash crop farmer near Dublin, Ontario. "We were running it at about 10 kilometres an hour and it was operating well in that range, but faster then that I don't think it would do as good of a job."
"I like the Sunflower because it's a little simpler, not as much to adjust on it as there is on other tillage," says Jeff Van Loon who also farms near Dublin.
Don Snetsinger, an AGCO product specialist, says the ease of use is one of the reasons they've been successful with this model. "The reason farmers took to it is because it looks like a disc; they could comprehend how it would work."
PHOTO: SABER BLADES DESIGNED TO SLICE THROUGH HEAVY CROP RESIDUE.

saber blades
The vertical tillage unit features 22 inch diameter Saber blades that are designed to slice through heavy crop residue and mix it with the soil. Vandewalle, Van Loon, and Ed Tollenaar tested this equipment on wheat stubble. 
"It did a nice job mixing the wheat stubble," says Tollenaar, a cash crop farmer from Monkton. "We went about two and a half inches and it did a nice job of making a level seed bed and it did it to a level depth."
photo: the sunflower 6630 is tested on wheat stubble

"It seemed to me like it was doing a bit more level job, it's working the whole profile and it's also leaving a nice amount of trash," agrees Van Loon.
Snetsinger says a rolling basket at the back is the key to this unit doing a good job. "What the rolling basket does is it has the ability to push a shorter stalk back into the ground to promote soil moisture content, and this will enhance the rotting down of the stalk. That's why you will see our ground is a little blacker than the other guys."
easy adjustments
Proper set-up is important to get the right ratio of soil to residue and to ensure consistency throughout your field. "If you're operating it, make sure its level front and back," recommends Vandewalle.
Van Loon adds "I know you can level it front to back hydraulically so that's fairly simple to do."
"It's very easy," agrees Vandewalle. "Adjustments can be made in the cab with the push of a button – just keep an eye on the machine to see where you've got it set."
Maintenance on the Sunflower 6630 is just as easy. The blades are designed with scallops to maintain a sharp cutting edge, with no grinding or rolling necessary. The heavy duty gauge wheels don't require greasing, and C-Flex™ bearing standards absorb gang shock to extend the bearing, spool and disc blade life. This model is also equipped with maintenance-free lift and wing pivot systems.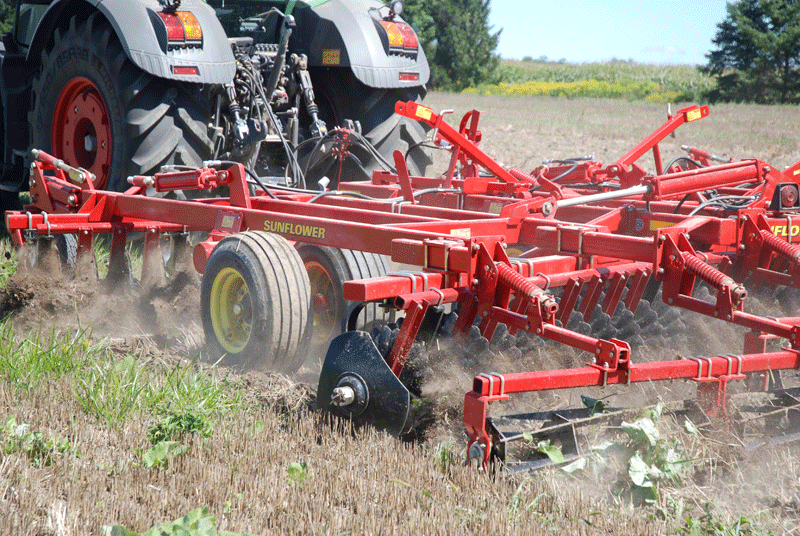 The easy to use and easy to maintain unit, is also a cost-effective tool. "The price gives it a bit of an advantage because I think in most cases farmers aren't going to have this as their primary tillage unit," notes Vandewalle. "It has a specific use not to work the ground very deep as opposed to a plow or a ripper. This has a two to three inches deep maximum."
"What I would like to use it for would be to till my bean ground before I seed wheat," says Ed Tollenaar. "I see it would do a fantastic job for that."
Watch a video version of this review here:

Watch a video version of this review online at ontariograinfarmer.ca. In the next installment of Field Tested, we review the Poettinger 5000T TERRADISC.  Look for it in February. •
spec sheet
Available in five sizes from 21' to 32' working widths.
All models require approximately 8-10 horsepower per foot of cut.
Sunflower Saber blades
Narrow 7.5" blade spacing
11-inch flat-blade, spiral finishing reels
Hydraulic self-levelling hitch
Front mounted gauge wheels
Single point depth control
Service-free ultra-high molecular weight (UHMW) plastic bearings and bushings used throughout
3 year limited warranty
22" diameter blades set at 18-degree gang angle
New Sunflower 6631 Series vertical tillage system introduced in 2012 offers 35- and 40-foot models
Equipment provided by:
Connect Equipment Corporation
3982 Perth Line 26, Stratford, ON N5A 6S3
519-273-1740
www.connectequipment.com •