2% Biodiesel
FROM THE CEO'S DESK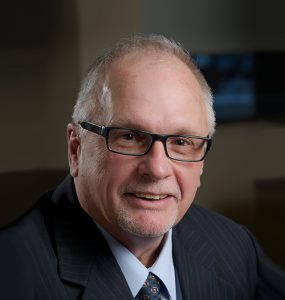 THE FEDERAL GOVERNMENT has mandated that diesel fuel sold in Canada must contain a minimum of 2% renewable diesel (biodiesel).  2% of the Ontario diesel market is 160 million litres annually, which means a potential soybean usage of 680,000 tonnes in Ontario if the biodiesel production were to take place in our province.  This is a great opportunity for our members and also for the economic health of the province of Ontario but only if the incentives are in place to ensure the production of biodiesel happens here in Ontario.  But today, the province of Ontario has a 5% ethanol mandate but no biodiesel mandate. 
The federal regulations allow oil companies to blend renewable diesel anywhere in the country provided the average is 2% nationally. The four western provinces have introduced their own provincial renewable diesel mandates to ensure that blending occurs in their provinces. This means western provinces will have higher biodiesel inclusion rates so blending occurs close to the existing western biodiesel production facilities but the national 2% requirement is met.  It also means that biodiesel sold in Ontario is likely blended in western Canada rather than produced and blended in Ontario.
This creates two problems for the province of Ontario. The first problem is tax leakage.  Under current provincial regulations, Ontario exempts biodiesel from the provincial 14.3 cents per litre sales tax.  This means today that part of the tax exemption subsidizes imports of biodiesel from other jurisdictions and creates a tax exposure of almost $23 million as a result of the 2% federal mandate.  Over a decade, this exposure will lead to hundreds of millions of dollars in tax income opportunity lost by the province.  The second problem is a lack of production incentive for biodiesel facilities to be built in Ontario.  There are currently 12 operating renewable biodiesel plants in Canada, but only two are located in Ontario, and represent only 15% of Canada's production output. As we have seen with corn ethanol, mandated levels of renewable content in fuel creates market demand that boosts rural income, creates jobs and encourages private sector investment.
So again in summary, a provincial 2% biodiesel mandate to match the federal mandate is a better option for farmers and the province than the current tax exemption.   Having an Ontario mandate will force the blending to take place in Ontario – a mandated market rather than a voluntary one.  This will create opportunity for soybean farmers because more infrastructure will be built in Ontario to supply the local biodiesel demand as it grows, creating a market for local sources of oil.  It will also mean more jobs in Ontario, value added business taking place in Ontario that increases the provinces economic output and the elimination of the tax loss from the exception.
Grain Farmers of Ontario and the Canadian Renewable Fuels Association propose to repeal the biodiesel tax exemption and replace it with a provincial 2% biodiesel mandate.  This will increase biodiesel production in Ontario and protect our province from millions of dollars in potential tax loss annually. •