Field tested: Case IH 7120 Combine
CASE IH 7120 COMBINE
A review by farmers for farmers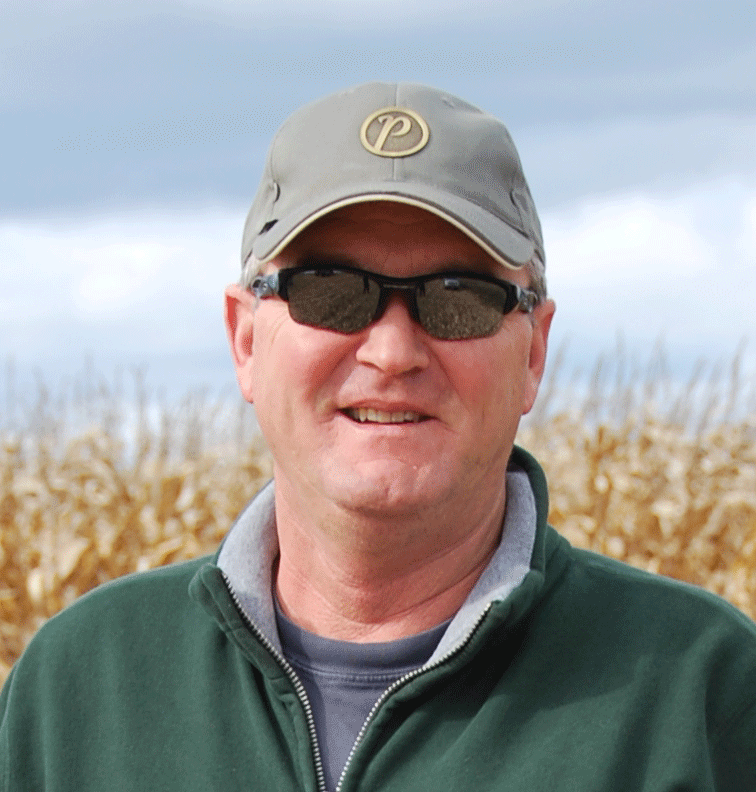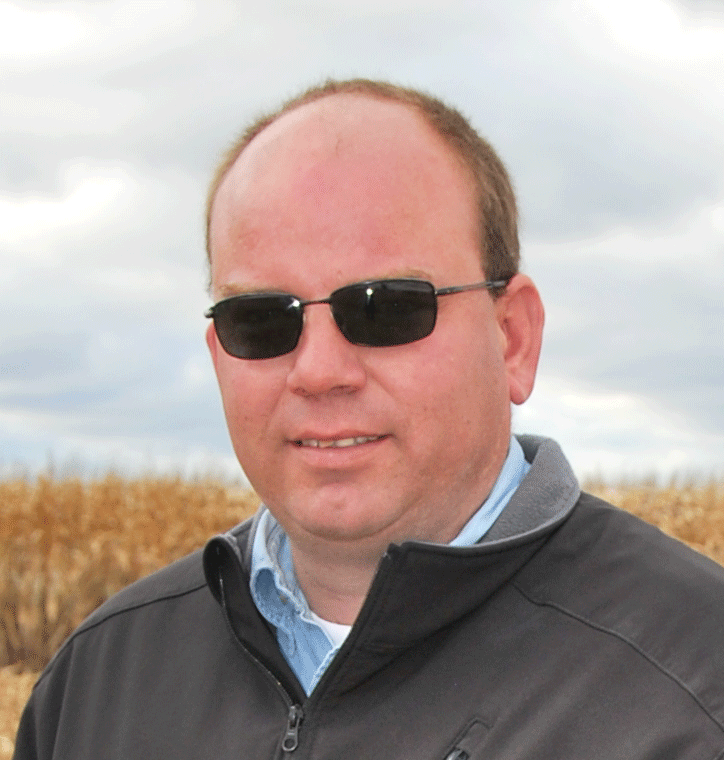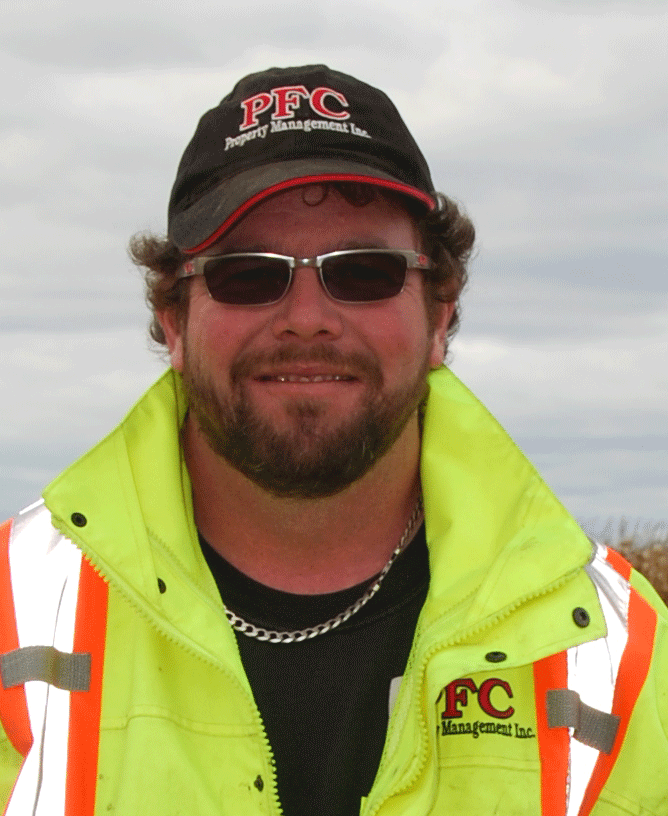 david fraser           jeremy nixon           robert parks
    ottawa, ON        north gower, ON         kanata, ON

a verY sound looking machine" is how grain farmer Jeremy Nixon from North Gower, Ontario described his first impression of the CASE IH 7120 combine, while also noting "it has lots of capacity, user friendly controls, and a very quiet cab."
Robert Parks, who does custom combining as well as growing his own corn and soybeans, was also impressed by how user-friendly the Case combine is. "Everything was straightforward, you knew what the switches were and they were well marked. The computer display was easy to see and I liked how it had everything on one screen – moisture, yield."
"I think the biggest thing is it's very easy to see what the controls mean," added  David Fraser, an Ottawa grain farmer. "The pictures on the controls make sense; it tells you what it is without looking at the operator's manual."
The combine was fitted with an eight row corn head for Field Tested. "There were no issues as far as the head shelling the corn that was put through the combine; "All of the kernels are off the cob, so it was doing a good job of threshing," said Nixon.
PHOTO: USER-FRIENDLY CONTROLS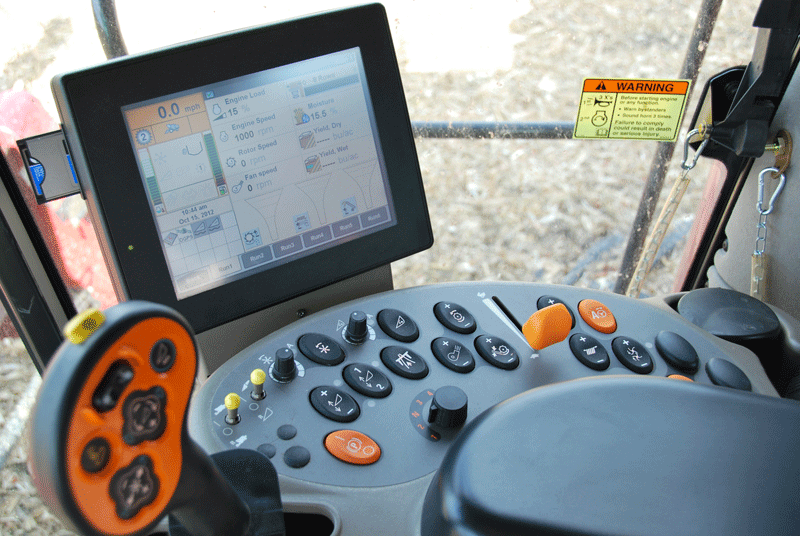 Fraser, whose field the combine was tested in, agreed. "It's doing a very good job. There's no grain left on the cob so it seems to leave a very nice clean sample, no broken corn. And it has lots of capacity – it will really put the corn through."
If your field is uneven or hilly, the self-leveling sieves will prevent the grain from loading up one side. "Other manufacturers have self-levelling sieves but ours is the whole bottom of the combine – the cleaning fan and everything moves, not just the sieves," explained David Pickett, a Case IH sales representative from Reis Equipment.
For residue management, the combine also comes equipped with a chopper that can be used at a low speed for windrowing and corn. "The chopper drive is very easy to engage and disengage on the back of the combine, depending on what you want to do with your residue," said Pickett.
The 7120 combine runs on a power efficient CVT drive. An operator-selectable Power Boost Mode provides additional power to keep-up ground speed and harvest productivity while unloading on the go.
Fraser and Parks both noted the combine had a lot of horsepower. "The horsepower it had and the amount of speed you could go, it wasn't dying down it had lots of rpms," described Parks.
They also felt that unloading the grain was fast and efficient. "The visibility was good, you could see the unloading auger perfect too when you were unloading," said Parks. And Fraser added, "You can shut the grain tank augers off while unloading and clean out the unloading auger, which is a nice feature if your wagon gets full you don't have to shut the auger off."
The combine features a built in air compressor, a feature Parks found useful. "For blowing dust off the combine, I thought that would be very handy. At the end of the day you're always cleaning stuff off, removing all the chaff, the dirt, anything up around the pulleys and belts. Being able to get to this right away is a way to limit fire hazards."
Other maintenance on the machine is also easy. "The lack of belts on the machine, the drive system for the feeder house and header, there are very few belts on it. And it appears to be relatively easy to service with not a lot of grease fittings," observed Fraser.
Pickett explained that's another benefit of their CVT drive." With the CVT drive we don't have as many belts and chains that you have to worry about, there's definitely less daily maintenance that you have to do on the combine."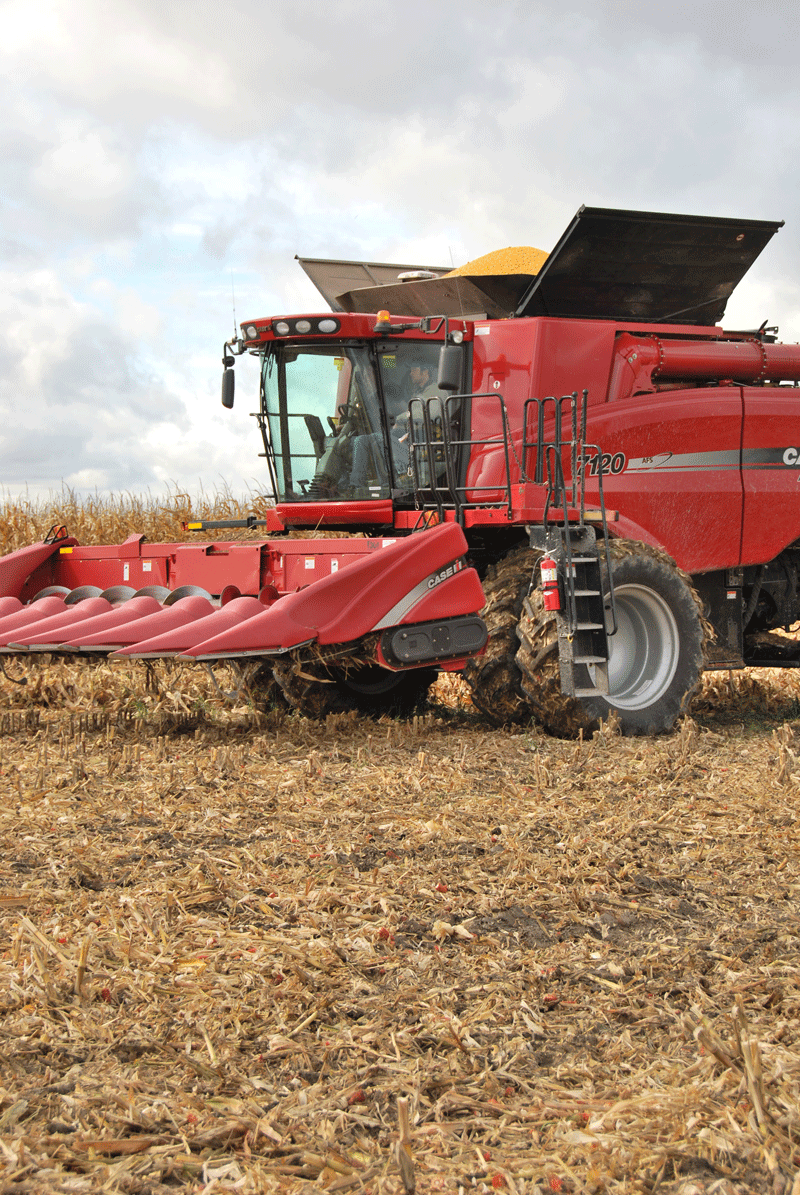 Fraser also added, "When you change crops, if you're going to do IP beans or white beans its important how easy it is to clean out. It appears to be easy to access everything on this combine. There's a fairly large cleanout door on the tank, you can actually get in there and pull stuff out."
When asked if he would try using the Case IH 7120 again, Nixon said, "Absolutely. We have a similar class of combine from another manufacturer, but we definitely would be interested in looking at the Case. And I would tell other farmers it's definitely worth trying."
Watch a video version of this review online at ontariograinfarmer.ca. In the next installment of Field Tested, we review the New Holland CR7090 Combine. •
Watch a video version of this review here:
In the next installment of Field Tested, we review the New Holland CR7090 Combine, watch for it in April. •
spec sheet
Rated power:
• 360 hp (268kW)
• Power boost mode:
     Power rise – 30 hp
     Unloading power boost – 25 hp
• Power rise mode:
     Power rise – 55 hp Fan
Engine displacement: Iveco 9.0L
Fuel tank:  277 gallons (1050 liters)
Grain tank:  315 bushels (11,100 liters)
Unload rate: 3.2 bu./sec (113 L/sec.)
Rotor drive:
• Power Plus – CVT w/ 3-speed gearbox
• Power Reverse – independent
   hydrostatic rotor reverser with
   in-cab control
Cleaning system:
   Self-Leveling with a hydraulically
   driven Cross-Flow fan
Total cleaning area:
   8,370 cu. in. (5.4 m2)
Feeder width:  54 in. (1372 mm)
Weight:
   35,080  lbs. (15,912kg) * with 900
   single & 600 steer tires and
   choppers.
AFS auto Guidance Ready
Equipment provided by:
Reis Equipment
2726 Carp Road, Carp, ON  K0A 1L0
613-836-3033
www.reisequipment.com •