Supporting agricultural research
FROM THE CEO'S DESK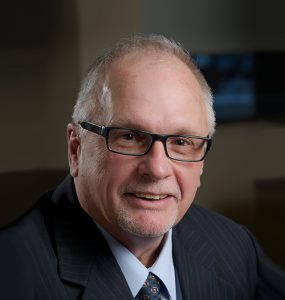 THE APRIL 1ST beginning to the next national policy framework, Growing Forward 2, is upon us and in preparation Grain Farmers of Ontario has submitted projects within two major national research cluster applications.
The first is the Canadian Field Crop Research Alliance, a national collaboration that will focus on providing Canada's field crop growers of soybeans, corn, oats and barley with enhanced genetics for high-yielding, low input and disease resistant varieties. This work will be done while simultaneously addressing the needs of the market for value-added traits that deliver higher levels of nutrition and improved processing attributes. As a result of the projects within this cluster, the anticipated outcomes are reduced input costs through genetic resistance to disease, increased nitrogen efficiency and reduced moisture at harvest, better yields and higher quality as a result of disease resistance and increased crop options as corn and soybeans are adapted to different climatic conditions.
Nationally, Grain Farmers of Ontario is also participating in the National Wheat Improvement Program cluster application. The National Wheat Improvement Program will deliver new wheat varieties in several classes to Canadian farmers from east to west. In addition to breeding for high yield at multiple locations, specific efforts will be employed to enhance resistance to the many factors that limit wheat yield including Fusarium head blight, leaf and stem rusts Incorporation of new  sources of resistance to these pests and their screening and evaluation will be an important component of the program.   Additionally, early generation and candidate variety testing will be conducted at multiple sites, to ensure broad adaptability of the wheat varieties developed in this research. Field testing in special nurseries will also allow for screening against specific diseases. These tests will provide assurance that new varieties, when released commercially, will have the key characteristics producers need to maintain profitable farming operations.
In 2010, the agriculture and agri-food sector accounted for 8.1% of total Canadian gross domestic product (GDP), at $100.3 billion, with primary agriculture accounting for 1.7% of the GDP at $20.8 billion. Canada's total export sales of agriculture and agri-food exports in 2010 amounted to $35.5 billion. When these statistics are factored into the multiplier value of research investment, the benefit of a 1% increase to eastern grain yield alone through public breeding programs works out to $372 million in increased crop value for Canadians.
Grain Farmers of Ontario is reaching out to our Ontario MPs to emphasize the importance of supporting agricultural research in Canada. If you are speaking with your member of parliament in the near future, please stress the importance of public research – as you can see by the figures, every dollar invested will yield results. •