Business side: Understanding Agristability
CONVERSATIONS WITH BUSINESS EXPERTS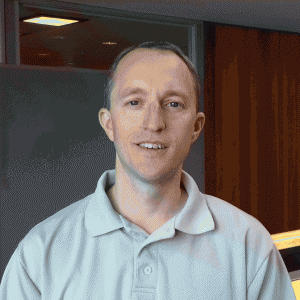 WHAT IS AGRISTABILITY?
AgriStability is an affordable way to protect your farm income. It has been in place since 2007 and has provided over $670 million in program payments. Think of the program as you would think of insurance for your home or car. Pay your fee by April 30, before you begin your farming season, and, if something goes wrong and causes a severe drop in your farm income, you're covered.
HOW MUCH DOES IT COST TO PARTICIPATE IN AGRISTABILITY?
The AgriStability annual fee is based on the farm's reference margin. The reference margin is basically the farm's recent average income and expenses. Farmers pay a fee of $315 for every $100,000 of their reference margin.
WHAT TYPES OF LOSSES DOES AGRISTABILITY COVER?
AgriStability is designed to assist farms facing large margin declines caused by any combination of production loss, adverse market conditions and increased costs. If a farm's net farming income falls below 70 percent of its average income due to any combination of production loss, adverse market conditions and increased costs, AgriStability will help offset the difference.
WHEN ARE PROGRAM PAYMENTS MADE?
AgriStability payments are made after the farm's tax year is complete, and the tax and AgriStability forms are submitted. An advantage of AgriStability is interim payments. Farmers can apply to receive an advance on their estimated AgriStability payment before they complete their fiscal year.
WHO IS ELIGIBLE FOR AGRISTABILITY AND HOW CAN I PARTICIPATE?
To participate in AgriStability, producers must farm in Canada, complete a production cycle and at least six consecutive months of farming activity in the program year, and report farming income or loss to the Canada Revenue Agency unless exempt under the federal Indian Act. Farmers who haven't previously participated in AgriStability must complete and submit a New Participation Form by April 30. The New Participation Form can be found online at agricorp.com. Once enrolled, coverage is automatically renewed each year.
IS AGRISTABILITY FUNDED BY THE GOVERNMENT?
AgriStability is part of the suite of programs established under the Growing Forward 2 framework for agricultural policy. Growing Forward 2 (GF2) is a $3 billion dollar investment by federal, provincial and territorial governments and the foundation for government agricultural programs and services over the next five years. GF2 includes an effective suite of Business Risk Management programs to help farmers manage risk due to severe market volatility and disaster situations. With a focus on innovation, competitiveness and market development, GF2 programs are also designed to help the industry capitalize on opportunities and contribute to the economy. Whether you are just starting out, or have been in
business a long time, GF2 offers practical and flexible programs that can help you reach your goals. The costs of AgriStability are shared by the federal and provincial governments on a 60:40 basis. In Ontario, AgriStability is delivered by Agricorp.
WHERE CAN FARMERS GET MORE INFORMATION ABOUT AGRISTABILITY?
Farmers can visit agricorp.com and go to the AgriStability page for details about the program and how to participate, or they can call 1-888-247-4999 and speak to a customer care representative. •