Competitive marketplace
FROM THE CEO'S DESK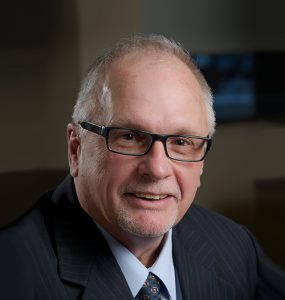 REGULATIONS SHOULD HELP farmers, not hinder them. However, as our industry evolves and market conditions change, regulations are often slow to adapt. Drying charges within the soybean marketing agreement made under the Farm Products Marketing Act are one such example that we have recently helped to update.
When the legacy organizations merged to form Grain Farmers of Ontario, each brought along responsibilities for their respective commodities. In the case of soybeans it was the "Agreement for Marketing the Ontario Soybean Crop". This marketing agreement was last updated in 2005. It tied the drying charges to the price of soybeans so that in times of low soybean prices farmers would pay less but in times of high prices, like we have recently experienced, farmers would pay more. The fee did not reflect the actual cost of drying.
Grain Farmers of Ontario directors and staff received several complaints from soybean producers about the high drying charges assessed on deliveries to elevators and processors. As we looked into these complaints, we found that some processors and elevators had made a different contract arrangement which superseded the marketing agreement and put some producers into the position of paying even higher charges than were mandated.
However, while we were getting complaints about regulated soybean charges we were not hearing of any issues from the non-regulated corn and wheat sectors. The competitive marketplace that exists for those commodities was keeping costs in check.
Through collaboration with the Ontario Agri Business Association and soybean processors, Grain Farmers of Ontario has re-negotiated how grain drying charges will be calculated under the marketing agreement. As of September 1, 2013, cleaning and handling charges, as well as soybean drying charges/moisture discounts will be agreed upon by the dealer and the producer through competitive market forces, similar to the corn and wheat markets.
There is one key change that you need to be aware of. The drying charge will no longer be an automatic calculation; it is to be negotiated between the seller and the buyer. It will therefore be important for you to know what costs you will incur before you make your delivery.
This change better reflects the competitive environment that exists in Ontario and will allow producers to have more control over their transactions involving soybeans. It is our hope that it will also result in a better bottom line for our farmer-members. •