A FUTURE BEYOND GOVERNMENT PROGRAMS
ASK ANY CORN grower about game-changing opportunities over the last decade and the topic of ethanol is sure to arise. While the industry has seen strong growth – it now produces an annual 1.8 million litres nationwide – the success thus far has been led by government investments and subsidy programs. So as incentives dry up between 2015 and 2017, the question remains: what is next for this green fuel?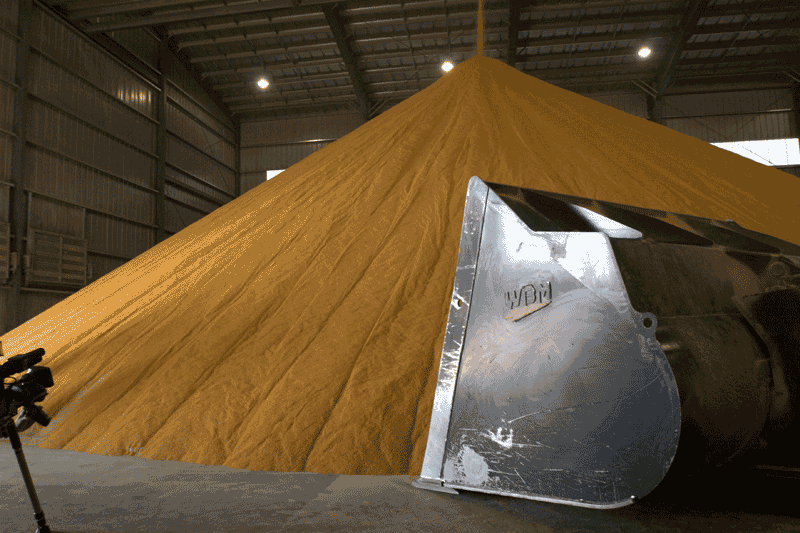 "Operating incentives exist for a finite period of time and were designed to attract investment to build production facilities," says Canadian Renewable Fuels Association President W. Scott Thurlow. "Those plants have been built and are now operating at, or above, their nameplate capacity in Ontario."
INDUSTRY REACTION
Ethanol company executives echo Thurlow in that the support programs were intended to follow a prescribed timeline.
For Bob Gallant, President and CEO of Greenfield Speciality Alcohols Inc., this means that companies knew the end of the program was coming. "It's not as if it was a recent legislative decision to cancel the subsidy, so organizations like ours started planning for this years ago."
Case in point, IGPC Ethanol Inc. CEO Jim Grey says that there has been one absolute focus since the beginning of production – to be resilient enough to survive in a world without subsidies.
Jim Provais, Suncor Energy's Vice President of Renewable Energy says, that beyond initial investment, the incentive programs were also maintained to protect the operating facilities against market volatility. "When the programs end, plants will inherently be opened up to greater risk related to factors like the commodity markets."
BUSINESS STRATEGY
Gallant says Greenfield's planning against such risk is based on a capital expenditure program, which is mandated to provide opportunities for new profitability to offset the reduction of the funding. "Our program involves a table full of low-risk research and development projects that have the potential to fill in the profitability reduction," he says.
From day one, Grey says that IGPC has kept their four pillar strategy simple. "We want to run our business as well as we can, focus on our balance sheet to pay down debt, analyze emerging technologies through business development and as an industry-wide effort, look at what's next from a provincial and federal policy perspective."
"This is a business of razor thin margins so plants need to be as efficient as possible from both an energy consumption and yield perspective," adds Grey, noting that part of this efficiency comes from having a strong workforce. "When we started five years ago, we focused on team training so that by the time the grants ran out, we had a strong group who had moved through the learning curve well."
Though emerging technologies for business development may sound like a sole focus on new product opportunities, Grey says this also means looking at technologies that could improve the way their existing facility operates by either consuming less energy or producing more ethanol.
NEW OPPORTUNITIES
Similarly, Provais says Suncor's focus is improving plant efficiency, maximizing co-product production and investing in research and development.
He says that one such technology is corn oil extraction. Suncor has installed an extraction unit and is continuing to research the potential to expand this process in the future. "We're also looking at improving the corn oil yields that come from our overall process and optimizing the value chain of dried distillers' grains." 
Provais says that captured carbon dioxide from their Sarnia-Lambton region plant can be sold, which presents another area of potential growth going forward.
When looking at the many technologies available to the industry, Gallant says that Canadian plants have an advantage from a research and development perspective.
"Our program got started later than it did in the United States so there are about 200 American plants that are all trying technology inputs. Canada is first to be second, which is a very good position to be in because we are able to scout out technologies and identify the ones that have potential."
Like Suncor, Gallant is also leading Greenfield towards benefiting from opportunities involving carbon dioxide. Truly Green Farms has started building a 90 acre tomato greenhouse across the road from the Greenfield plant in Chatham and the farm will be using the plant's carbon dioxide to increase greenhouse performance.
Gallant says Greenfield has installed corn oil extraction technology in their Chatham plant and will be following suit in their Johnstown location.
Looking ahead, he adds that corn oil is the start of a biorefining concept where technologies can be installed into the platform of fuel ethanol and additional directions can be ventured from there.
Grey agrees that there are many possible directions that the industry can go and says that IGPC has now completed a 10 million dollar investment in their facility to improve ethanol yields and produce corn oil.
Most recently, Grey and his team have announced an exclusive marketing relationship with Sweetwater Energy, Inc., a renewable hydrocarbon producer based in New York. Their joint project will determine the feasibility of locating Sweetwater's first Canadian plant in Ontario.
The potential plant would be an integrated ethanol refinery which would produce ethanol from non-food sources as well as recycle carbon dioxide into vegetable oils.
Sweetwater uses two main types of technology that would complement IGPC's activities. The first extracts valuable hydrocarbons from waste plant material which can then be added directly into an ethanol facility to produce additional volume. The second captures the carbon dioxide that is released through ethanol fermentation and converts it into vegetable oils which can be made into biodiesel or biochemicals.
ETHANOL'S FUTURE
Despite the subsidy winding down and the many new technologies being researched, all three company executives believe that the future of the corn ethanol industry remains bright.
"To me, there is no question that the fuel ethanol industry will continue to be vibrant and healthy due to the strong demand through the mandate," says Gallant. He says that while Greenfield is investing in cellulosic ethanol research in Chatham, he expects corn-based ethanol in eastern Canada to continue to be a vibrant part of the fuel industry.
Grey agrees, commenting that "the future of ethanol is positive because we are creating a sustainable business model." The industry is sustainable for both processors and growers, meaning it is not going to disappear overnight, he says.
GROWER IMPACT
As the ethanol companies work to be profitable without government support, Gallant says the impact on growers is simple. "The most important thing is for farmers to keep doing what they're doing." He notes that the corn yields today are phenomenal compared to when Greenfield started in the ethanol industry and says that growers should continue to invest in research and technologies.
In the future, Gallant sees the potential for cellulosic ethanol to develop a more robust economic model and at that time, he says growers would be involved in making it succeed through developing means to collect, harvest, and store stover and grasses efficiently.
Grey and Provais also understand that feedstock logistics will become more and more important going forward.
"The infrastructure of collecting stover will be a subject of conversation with growers until we can determine if it is going to be feasible or not," says Grey. Provais says this is a key piece and if it is done well, it will help facilitate cellulosic ethanol to compliment corn ethanol.
"The bottom line for growers is that we have built a platform for starch chemistry and fermentation," says Grey. "While we do not necessarily know if corn ethanol plants across the country will remain as is in the future, at the end of the day we will still be processing corn and I do not think that front line will be changing." •