NEW EXPORT COMPETITION LOOMS
RUSSIA AND UKRAINE are poised to become bigger players than ever in world grain markets, affecting competition not only for wheat sales but for corn markets.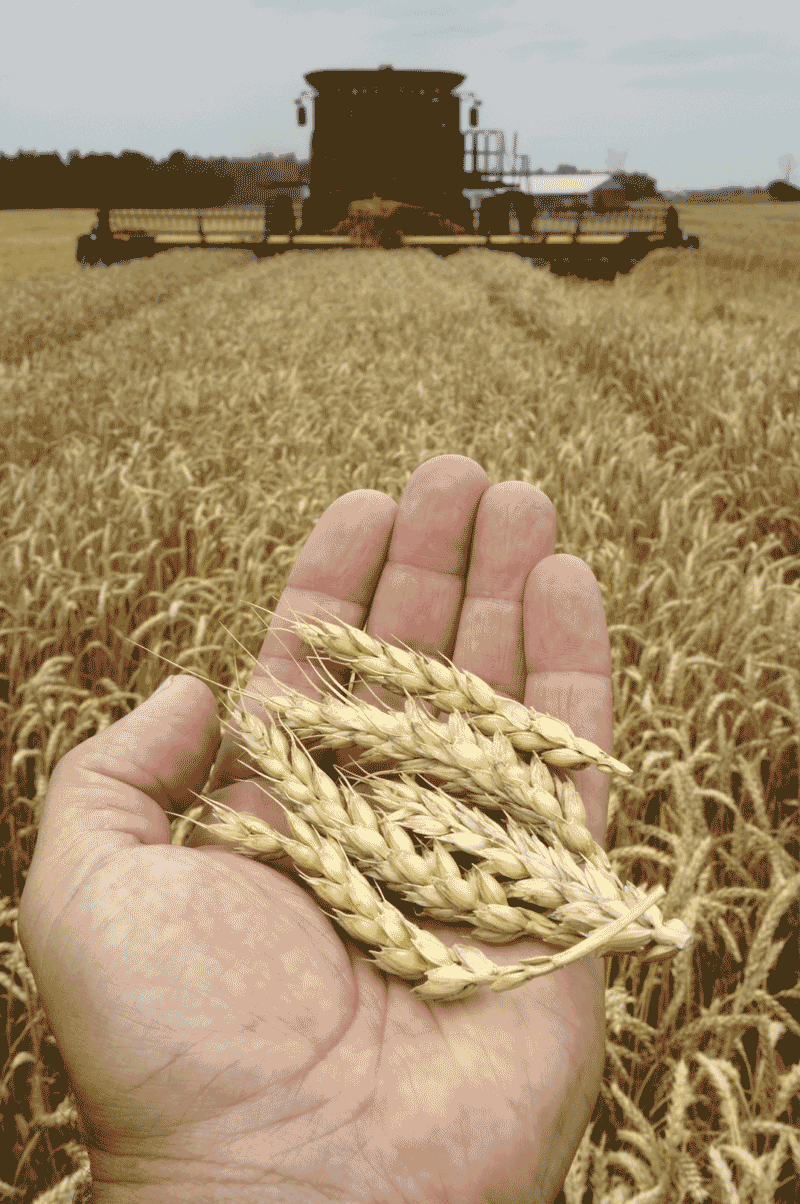 "Ukraine is now a very strong competitor on the corn side," says Dr. Chad Hart, an Associate Professor of Economics at Iowa State University. "When you look at the projections, Ukraine is going to be bigger than Argentina in corn. Russia is going back to the basics in wheat, where they have a comparative advantage in regional markets."
Feed wheat out of the Black Sea region also competes with corn in the Mediterranean region, the Middle East, and even East Asia. Though neither Russia nor Ukraine is a significant soybean producer, the US Department of Agriculture (USDA) also projects a 65 percent jump in Ukrainian soybean exports by 2022/2023.  Corn exports from the former Soviet Union (primarily from Russia and Ukraine) are projected to climb by 48 percent.
Blessed with black earth, similar, to the Canadian Prairie's, both countries have the agronomic potential to be exporting powerhouses. Now extensive investments in their farm sectors and infrastructure may help them achieve that potential. Ukrainian farmers, for example, are increasing their use of chemicals and fertilizers to improve yields and Ukraine's government is negotiating with China on a $3 billion loan to resume irrigation in the country's south, which could increase grain production on up to 3.5 million acres. Chinese media outlets have also reported that Ukraine and China have a 50-year plan for China to use up to 7.4 million acres of Ukrainian farmland for grain and livestock production to meet China's food needs.
Russia is beginning to close the gap on wheat yields. In 2012, Russian farmers produced more wheat than in 1990 while using just 75 percent of their 1990 planted acres. Barriers against biotechnology, a major limiting factor, may also be easing.  The Russian Federation will begin to allow the cultivation of genetically modified crops by the summer of 2014 and Ukraine is moving toward the production of GMO soybeans.
The region's exports are also benefiting from ambitious infrastructure improvements. Grain handling capacity at Russian ports has increased 33 percent since 2011, according to a USDA estimate, and facilities are becoming more efficient.
Ukraine has now built enough port capacity to handle current export levels and is continuing its port expansion. A new terminal scheduled for completion next summer will have storage capacity for 240,000 metric tonnes of grain and oilseeds for export.
Russia and China are reportedly discussing a new rail line that would give Russian feed wheat more direct access to the Chinese market. Currently, Russia's wheat must be shipped from the Black Sea through the Mediterranean Sea, then via the Suez Canal and around India and Southeast Asia to reach China.
There is recognition too, of the need to resolve internal infrastructure problems that affect both countries' abilities to move crops from farms to export terminals. Currently grain can be "economically trapped" when the cost of shipping to an export terminal is greater than the crop's value.
Both governments are targeting support toward export efforts. Ukraine has changed its laws to permit the sale of farmland. That would allow thousands of five to 10 acre plots to be combined into more productive units that can be managed more efficiently and with better technology. Meanwhile, Russia, Ukraine, and Kazakhstan (another significant wheat producer) have agreed to establish a Black Sea grain pool to establish standard trading rules and implement a coordinated grain export policy. The grain pool's members expect to increase their grain production to 225-250 million metric tonnes (mmt), according to Russian officials.  Their export potential is expected to top 70 mmt.
"The Black Sea is playing across the entire feed market," says Hart.  "We're seeing a differentiation between Russia and Ukraine as to which crop they emphasize based on demand and weather. We didn't used to worry about Black Sea wheat, but now it has a major impact on our export markets."
"In wheat, when their production is good, they steal market share from everybody.  Now they are looking to do the same in corn," predicts Hart. •